There are numerous advantages to studying in Croatia, and one of them is the opportunity to work. When you study in Croatia, you will be encircled by numerous opportunities and will gain a worldwide perspective.
Learning in Croatia allows you to experience a high-quality, cooperative education while also experiencing gorgeous landscapes and participating in various outdoor activities.
Croatia is, in reality, one of Europe's most well-known and well-known summer vacation spots. Croatia has more to offer than merely the location where your university is located.
Come here to learn about and appreciate the rich cultural and historical legacy as well as the gorgeous surroundings!
Do you want to learn more about it? Read this post about working as an international student in Croatia and start looking for a program that suits you.
What You Should Know About Studying in Croatia
The higher education system in Croatia has a long and storied history of academia. This is largely due to the efforts of its public universities. Furthermore, Croatia offers potential students two options for higher education:
1. University studies: involves academic programs that are only offered at universities.
2. Vocational studies: comprising professional programs available at polytechnics or applied science colleges. Professional programs are occasionally provided at universities
If Croatia sounds appealing to you, read on for more information on how to study there!
How To Study in Croatia
There are numerous ways you can study in Croatia
1. Studying as a European Union National
Full-time students from EU member states have the same educational opportunities as students from the Republic of Croatia. This implies that they are entitled to pay the same tuition as Croatian students. Regular EU students, like Croatian students, have access to cheaper foodstuffs.
It's also worth noting that EU citizens, including Croatians, have the right to live and work in any EU member state. They do not have to apply for a residence permit based on their studies because of this entitlement.
Alternatively, they can apply on the grounds of being an EU national, which is a considerably simpler process with more benefits.
2. Studying in Croatia as a Non-EU
National Non-EU nationals might very well enlist in a Croatian university and pay the tuition costs set by the institution. A person must be enrolled in a high school, a university, or an internship program in order to be eligible for a student residence
Students can also participate in student exchange programs in Croatia. The student residence is not available for Croaticum or similar language programs. You must apply for residence under "other objectives" (called "u druge svrhe" in Croatian) if you want to enrol in this type of program.
Croatian Educational Requirements
If you want to study in Croatia, you'll need to apply for a temporary stay and/or a student visa. Those who intend to study in Croatia must get a visa, which varies based on their citizenship.
Students seeking to study in any of Croatia's famous universities must submit the necessary application paperwork either before (for many other countries) or after (for a few countries) arriving in the country.
While students from EU/EFTA countries do not require a visa to enter Croatia and can stay for up to three months in a single visit.
Documents Required for Visa Application
EU students must have a travel document, such as an international passport or an identification card
Letter of approval
Photographs for two passports
Accommodation proof
Proof of funds – in the form of a bank statement demonstrating sufficient funds
Police reports or background checks
Medical insurance
Visa fee
Please have your documents notarized and translated into Croatian by a certified official translator with an apostille.
Are There Scholarships for International Students in Croatia?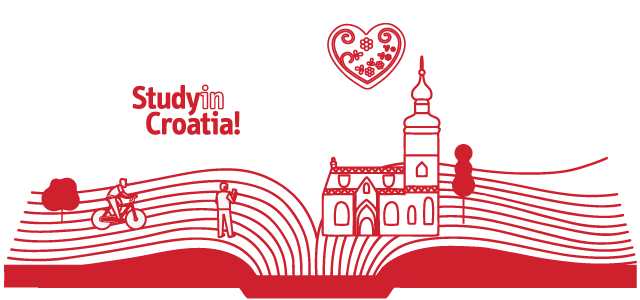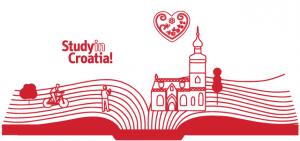 Scholarships are available from the Croatian government and universities for international students.
These scholarships are available for bachelor's, master's, and doctorate programs at all levels of higher education.
Here's a rundown of some of the international student scholarships available in Croatia.
Zagreb School of Economics and Management Scholarship Programs
Scholarships from CEEPUS
Erasmus Mundus Joint Master Degrees (EMJMD)
Croatian Government Scholarships
Scholarships of Bilateral programs in Croatia
The Central European Exchange Program in Croatia
Can International Students Work in Croatia?
Many international students in Croatia wonder if they can work while they study. This type of question has an answer. Let's take a closer look at it.
All full-time students enrolled in a higher education program in Croatia are qualified to work part-time for financial benefit while studying. International students are also permitted to work part-time in the country while enrolled in a degree program. That is an excerpt from the Croatian Ministry of Education's statement.
Read Also; Cost of Living and studying in Hungary
How To Work and Study in Croatia
Let's look at how to work and study in Croatia now that you know it's possible to work and study in Canada as an international student.
A part-time student job is available to domestic and international students enrolled full-time in a Croatian higher education institution. However, there is no set time limit for students to work during an academic session.
Full-time student employment is managed through the Student Service Center. The Croatian government established an entity that is exclusively accountable for processing and accepting student job applications. "Student Service Center (Student Servis)" is the name of the organization.
They have offices throughout every university town or region, and they keep track of and approve overseas students who want to work part-time while studying.
International students who are allowed to work part-time must register at the Student Service Centre in person. In this case, students must complete a form and send it to the center together with the required documentation. The following documents are required
Transcript Book
Photographs for two passports
A local Croatian bank's giro account certificate
Passport (international)
Student certificate indicating full-time university enrollment
Read Also:
Make To Earn Money in Ukraine as a Student
Student Jobs in Helsinki, Finland
Conclusion: Work and Study in Croatia For International Students
Croatia is quickly becoming a popular choice for international students. Croatia is a fantastic place to study since its academic institutions provide high-quality education in all fields. Here are some important takeaways if you intend to work and study in Croatia.
You should investigate the school's policy on working as an international student because there is a process in place. Students who want to work in Croatia after graduating must first seek expert recognition.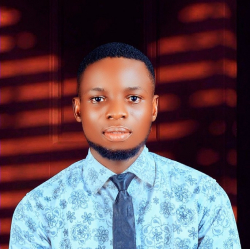 Latest posts by Mfonobong Daniel
(see all)