Do you need to learn how to reschedule a flight on Arik Is it possible in any way? You may have booked your trip, but you still need to take care of some things in town. You can't possibly be in two places at once. As a result, you must either curtail your business short or rearrange your flight to a more opportune time. Most of the time, business cannot delay, which is why airlines allow for flight rescheduling. However, certain airlines, such as Arik, have made rescheduling flights straightforward. They make it easier for travelers to reschedule their flights online by including it in their online flight booking systems.
Today, we'll take you by the hand and coach you through the steps of changing your travel date on your own. This will come in handy if you find yourself in a position where you need to change your departure date.
Although the system is comparable to that used by other airlines, it is special to Arik passengers. You can do it yourself or have your travel agency do it for you.
How To Reschedule Arik Air Flight Online
Arik Air's website seems to feature a booking management system, but we can't confirm whether or not flight rescheduling is available. Arik Air's website is arikair.com, where you can try it out. Your last name and booking reference will be required, as they are for everyone else.
If you are having trouble rescheduling your flight online, rather than waiting indefinitely, call your travel agency or airline to manually reschedule the flight. When it comes to rescheduling flights, keep in mind that time is of the essence.
Let's take a look at how you can reschedule your Arik flight online using some of the techniques we've documented.
Step 1: Go to the Website
Visit the Arik Air website as soon as possible to make the necessary changes to your flight schedule. This should be done as soon as you discover a change in your trip plans, and the next step is to reschedule.
Step 2: Go to Manage Bookings
Click Manage Booking once the website has completed loading. Enter both the Booking Reference and the Details. Your last name and the booking reference that was supplied to you via email (Surname). Wait for the website to load after clicking the continue button.
Step 3: Change of Flight
The next step is to go to the website and modify your flight. When the website loads, click the change flight link to go to the page where you can modify your flight.
Step 4: Change your flight
Continue after selecting the ticket you want to modify. It will redirect you to a new page where you can update your journey time, date, or route.
Select the new route, date, or time you desire from the display, then click proceed.
Step 6: Pay the Difference in Fares or Request a Refund
This stage is critical and significant, and I recommend that you pay attention. Click the proceed button after selecting the new route, date, and time. Either you pay the difference in fare or you will receive a refund.
The fare differential is the difference in price between the new and old tickets. Continue and make the difference payment. If you notice a refund, that indicates Arik will cover the difference. The refund may not arrive as quickly as you would want, but you will not be charged for the new ticket.
Step 7: Confirm Your Reservation
The last thing you need to do is confirm your reservation. If you need to pay the difference, do so; if it's a refund, go ahead and confirm your reservation.
That is all the information you need to reschedule your Arik Air travel. If you run across an issue, please call the airline representative for assistance. 08135146188 or 08167650848 (Call or WhatsApp).
How To Make Changes To Arik Ticket
If you don't have accessibility to the airline, you can make modifications to your Arik ticket through an agent.
Through the Airline
You can change your flight by going to the airline's office or going to the airport. What if you're not near any Arik Air offices or the airport? I recommend that you verify flight availability for the new date, time, or route you want first. It will be a waste of time to travel to the workplace or the airport just to discover that no flights are available that day.
Through an Agent
Only if you booked your ticket through the agent may you make adjustments to your ticket. What is the purpose of an agent? I included agents because they have a platform that allows them to examine tickets that aren't available on the airline's website. Another reason I included agents is that they deal with the airline.
They have the ability to relieve your stress. Assuming you don't live in a state where Arik Air has an office or an airport. It may be more expensive to drive yourself to the office or the airport than to hire a competent agent to assist you.
What to Keep in Mind When Rescheduling a Flight with Arik Air
There are a few things to keep in a note while postponing your Arik Airline flight:
1. Firstly, note that after rescheduling/rebooking, the PNR will remain the same.
2. The email address you provided will be used to send your ticket.
3. Prepare your payment card (Visa, Verve, Mastercard, etc.) to cover the fare difference.
4. You must cancel at least 24 hours before your scheduled departure.
If you miss your flight, your ticket will be good for use at a later date within the year. You will be charged a no-show fee and your ticket will be renewed if you use the ticket.
You won't be able to change online again if you see the message 'Reissue Time Limit Modal Head.' At the Arik Office, the airline agent can help you modify your ticket. To make a change, contact the airline agent.
Read Also:
Canadian Flight Ticket from Nigeria
Cost of Dubai Trip from Nigeria
Popular Hotels in Adeniran Ogunsaya
Conclusion: How To Reschedule Flight On Arik
Flights should be rescheduled several hours before boarding time. When it comes to online flight rescheduling, waiting 4 to 24 hours is not a terrible idea. Flight rescheduling is not possible with promotional tickets. It's also worth noting that rescheduling a flight may result in a penalty.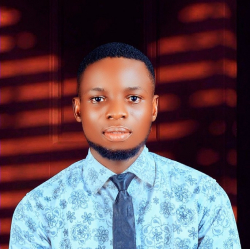 Latest posts by Mfonobong Daniel
(see all)