In this guide, you will discover some of the best UK nursing recruitment agencies in Nigeria
Nursing is the most employable degree in the UK, according to research by the NHS. After this, there is fierce rivalry for available employment due to the growing number of qualified nurses that are accessible each day.
Looking for UK nursing recruitment companies in Nigeria because you want to relocate as a nurse from Nigeria? You have a better chance of getting your ideal nursing career with the assistance of a recruitment agency.
This article will look at the nursing industry in the UK. We'll emphasize the part that employment agencies play. We'll also examine the top 10 nursing recruitment firms from the UK operating in Nigeria.
List of Top UK Nursing Recruitment Agencies in Nigeria
Looking for chances on your own might not be very effective if you want to go from Nigeria to the UK to work as a nurse.
Here, recruitment agencies' function is to be considered. The top recruitment firm you can trust to find a nursing career in the United Kingdom will be highlighted in this article.
1. Global Nurse Force
The Global Nurse force is a reputable nurse-hiring company in the UK. Since its founding in 2000, the Global Nurse Force has been linking skilled nurses with medical facilities all around the world.
They accept applications from Nigerian nurses who want to work in the UK or any other country.
The Global Nurse Force will lead you all the way through.
They will offer advice on how to apply for membership in the Nurses and Midwifery Council (NMC). You will be assisted in finding employment and dealing with your employer to negotiate pay and other terms.
They will also assist you in obtaining a visa and relocating to the UK.
2. Drake Medox
Since 1978, NHS Trusts and private hospitals in the UK have benefited from the medical staffing services provided by Drake Medox UK. More than 20,000 medical professionals have been placed successfully in hospitals in the UK.
They recruit not only nurses but also doctors and other medical specialists. You can work with Drake Medox to get a job if you're a Nigerian nurse looking to move to the UK. For more information, go to their official website.
3. MMA Recruitment
About 15 years have passed since the founding of MMA Recruiting. They have employed nurses during this time in numerous hospitals throughout the UK, including Northern Ireland. As a nurse-owned company, they are familiar with international relocation procedures.
They will assist you at every stage and offer material to help you pass the IELTS exam, which is necessary to work as a nurse in the UK.
They will also offer advice on how to apply for registration with the UK's NMC. MMA is looking to hire aggressive, tenacious, and risk-taking nurses. For instructions, go to their official website.
4. Mayday Healthcare
Mayday Healthcare is a professional nursing recruitment agency that allows applicants to apply from Nigeria. They specialize in hiring nurses for the NHS and the private sector in the entire United Kingdom.
You can apply from Nigeria and receive complete guidance till you successfully migrate to the UK if you put your trust in the Mayday agency to find a job for you. Learn more about the nursing agency by visiting its website.
Why Use Recruitment Agencies?
Self-medication can help people get better, but it is usually a slow and unpredictable path to medical fitness. The same is true when looking for a job on your own, particularly abroad.
A recruitment firm specializes in assisting businesses/organizations to find qualified applicants for open positions/offices. They serve as a link between employers and workers. Thus, working with a reputable agency increases your chances of getting the job of your choosing.
A reputable recruitment agency has experience in the industry and nation where you're looking for work. This knowledge would be beneficial to you. A recruitment firm can assist you in identifying and defining any grey areas that you may not be aware of.
You can polish up your curriculum vitae/resumé and cover letter with the assistance of their professional advice.
Most likely, you'll receive detailed instructions on how to convey the information highlighted in your curriculum vitae/resumé and cover letter, both effectively and ineffectively.
A competent recruitment agency will often present you with open roles that fit you and has your best interests at heart.
Making friends with whatever employment agency you decide to contact will be helpful in this regard. They will find it easier to assist you in your job search if you do this.
How to Apply for Nursing Jobs in the UK from Nigeria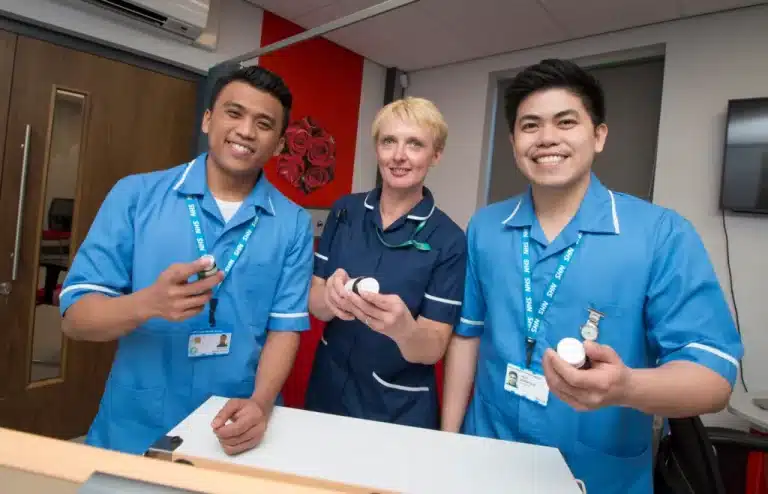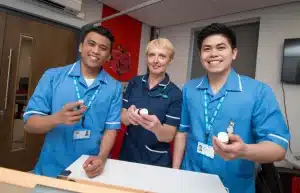 If you're from Nigeria and have internet access, you can easily apply for a nursing position in the UK. You have the option of applying on your own or through one of the nursing staffing companies mentioned above.
The list of preparations you must make before beginning your job application is provided below:
You must possess a nursing degree.
You need to be a member of the UK Nursing and Midwifery Council.
You must have an IELTS OR OET certificate
When applying for a job either directly or through a recruitment agency, all of the aforementioned documents will be necessary.
Given the huge need for nurses in the UK right now, you will have no trouble finding employment there provided you are trained.
Although it is not a requirement, employment experience is a plus.
Read Also:
International Passport Application
Accredited Via Agents in Lagos
Conclusion: UK Nursing Recruitment Agencies in Nigeria
Nursing is one of the most sought-after career fields in the United Kingdom. The majority of Nigerian nurses would like to move to the UK since nurses there make nearly five times as much as they do in Nigeria.
There are numerous nursing recruitment firms worldwide. This article highlighted the best ones so you don't fall for fraudsters.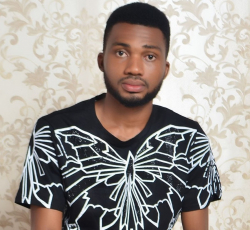 Latest posts by Benjamin Targba
(see all)