Do you want to discover the living cost in Hungary for International students?
Hungary is one of the leading study destinations for international students globally. The country is well-known for providing high-quality education at inexpensive rates. Thousands of international students from all over the world opt to study at a Hungarian institution every year for this reason.
Do you want to get on board? It's a good idea to figure out how much money you'll need to cover your tuition and living expenses. Let's find out as we examine the cost of living in Hungary for international students.
This article will focus on the topic of International Students' Living Costs in Hungary. We'll also pay for your visa and application costs in Hungary. The tuition fees charged by universities in Hungary will be emphasized so that you may budget accordingly while planning to study in Hungary. We will also look into the cost of living for students.
This article will also provide information on the cost of student housing in Hungary.
This will also cover other costs such as food and transportation. Let's take a closer look at each one.
Living Cost of Students in Hungary
The cost of living for a student in Hungary varies by city. If you wish to live in Budapest, for example, you should budget more than in other places. Budapest is both the best and most costly city for international students.
A student should have a monthly budget of at least 520 Euros. This will include lodging, utilities, local transportation, and outings. In comparison to Budapest, students in other places in Hungary have a lower living budget. A minimum of 300 Euros per month is required to live in any other city in Hungary.
The Cost of Student Housing in Hungary
In Hungary, the cost of student housing varies from city to city. If you wish to reside in a small apartment in Budapest, the monthly rent will be between 150 and 250 Euros. You can also live in a university hall of residence because it is less expensive than off-campus housing.
International students have a variety of housing options from which to choose
University dormitory – under 100 EUR/month. They allow students to get to know one another, socialize, and form friendships in addition to being the cheapest alternative
Private dormitory – under 200 EUR/month and then only accessible in some cities. When compared to university dorms, the facilities are frequently superior
Privately rented flat – 275–635 EUR per month, depending on the city and neighbourhood. Additional costs include the initial deposit (two months' rent) and monthly utilities.
Cost of Food in Hungary
Food and groceries might cost anywhere from 115 to 150 EUR per month, depending on your lifestyle.
Let's have a look at some of the average food prices in Hungary.
0.65 EUR for 1 loaf of bread
0.65 EUR per litre of milk
12 eggs: 0.90 EUR
1.15 EUR for 1 kilogram of apples
1.20 EUR for 1 kilogram of bananas
5.25 EUR for 1 lunch in a budget restaurant.
Cost of Transportation in Hungary
Here's an estimate of how much it will cost you to get around Hungary as a student.
Monthly public transportation pass: 10–15 EUR; students receive a discount. Bike-sharing system (only in Budapest): 22 EUR each semester taxi: 1.95 EUR base fare; 0.85 EUR per kilometre.
1. Extra Expenses
You are solely responsible for all additional expenses. Apart from food, you can save on all of these things. Just for food, an average student needs between 100 and 200 euros a month. Cooking at home might save you a lot of money.
Apart from the expenses listed above, you will need to set aside money from your budget for any other necessities. There will be numerous outings with your new buddies, so plan accordingly. Before making a decision, make sure you understand the advantages and disadvantages of studying in Hungary.
2. Cost of Visa and Application Fee
The price of a student visa in Hungary is not something to be concerned about. All other visa applicants must pay, but because Hungary wants international students to come, no fees are charged for student visas.
The following step is to apply for a study visa in Hungary. In addition, you will be required to pay a registration fee of $10.00.
Common Visa fees for Hungary:
60 Euros for an airport transit visa
60 Euros for a short stay (less than 90 days)
The charge for a long-stay visa (greater than 90 days) is 99 euros
The visa charge for youngsters (under the age of 12) is 35 euros
Tuition Fee of Hungary University
University tuition fees in Hungary differ from one institute to the next. It really depends on the university and program for which you are applying. In comparison to private institutions, public universities have a lower tuition fees.
To find out the precise tuition prices, choose an institution and go to their official website
Medicine and dentistry, for example, can cost up to €20,000 per year in Hungary. When it comes to other specialized degrees, colleges charge as little as €4,500 each academic year.
In addition to tuition, you will be responsible for exam and registration expenses, which range from €100 to €150
Read Also:
Part-time Jobs in Debrecen for Foreign Students
Can International Students Sell on Poshmark?
Final Thoughts: Living Cost in Hungary For International Students
There are a few things to consider before moving out to Hungary to study as an international student. Whether it's a trip or your lifestyle, it's critical to organize everything around your budget.
When it comes to studying abroad, most students are unable to do so due to financial constraints. If you are determined, though, you will see numerous doors open to opportunity.
If you want to study in Hungary, you must first pay attention to all of the costs. This includes everything you'll have to pay from the time you apply to the time you fly home after finishing your studies.
The total cost of studying in Hungary was outlined in this article. This lengthy article includes details that the majority of people overlook.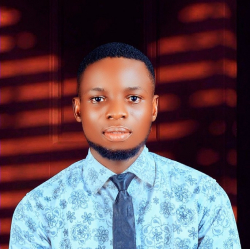 Latest posts by Mfonobong Daniel
(see all)