Comparing Radiography Vs Nursing Salary in the UK
Are you having trouble picking between Radiology School and Nursing School? We are aware that there are a lot of divergent viewpoints on these two professions.
If you merely want to know who among these two earns more money, though. So, which profession earns more: nursing or radiology technology?
Radiography Vs Nursing Salary in the UK
Radiology is believed to be inferior to nursing because of the latter's lower income, lower demand, and limited career opportunities. The educational requirements for radiologists and nurses are rigorous. Both nurses and radiologists work shifts and spend a lot of time standing.
The answer to this query lies in a person's enthusiasm for either one or both of the fields. Despite the fact that either job has the potential to lead to a rewarding career, you must be able to fit in with the field you select.
Understanding the distinctions between the two disciplines is the best method to find and pursue your passions.
Following that, you can decide which solutions are best for you depending on your interests, future employment prospects, and financial situation.
Let's compare the salaries that being a nurse and a radiologist would bring in the UK.
What does a radiographer typically make? The most recent data indicates that the typical radiographer income in the UK is in the range of £35,000 and £40,000 per year.
This figure closely corresponds to someone making a Band 6 pay, which is where the bulk of radiographers are employed. It is a mid-range pay that is appropriate for an individual with some experience.
What is the radiographer's starting pay? Radiographers in the UK typically start out making £24,907 per year, or Band 5. Every year of service results in a little salary increase within each banding.
The NHS is where the great majority of radiographers begin their careers. Although it is improbable, your starting pay will probably be relatively similar if you start your job in the private sector.
What is the highest salary a radiographer may expect? You may be able to earn a Band 7 income or more if you are successful in accumulating a wealth of experience and credentials and moving up to the management or advanced practitioner level.
Currently, Band 7 incomes begin at £38,890 per year, whereas Band 8a salaries begin at £51,668.
Nursing Average Salary in the UK
Hence, for your convenience, the following is a concise summary of nursing salary trends.
What will a nurse's beginning pay be in 2023? The current salary for a Band 5 NHS nurse is £27,055. The vast majority of newly qualified nurses will work for the NHS, although it is also feasible to start a career at a private institution.
Although the salary is deregulated here, you'll probably start out making a similar or marginally higher rate of pay.
But don't forget about the perks package as well. You won't be able to find benefits that compare to what you'll get working for the NHS.
What is the typical nursing salary? The average yearly wage for an NHS nurse was anticipated by the Royal College of Nursing to be £33,384 in 2021.
The average is likely closer to £35,000 currently because of the pay increase that was implemented across the NHS in 2022. More generally, we project that a nurse makes an average pay of between £33,000 and £35,000.
That takes into account the typical nursing experience in the UK as well as information gathered from significant job boards.
Which is Harder: Nursing or Radiography?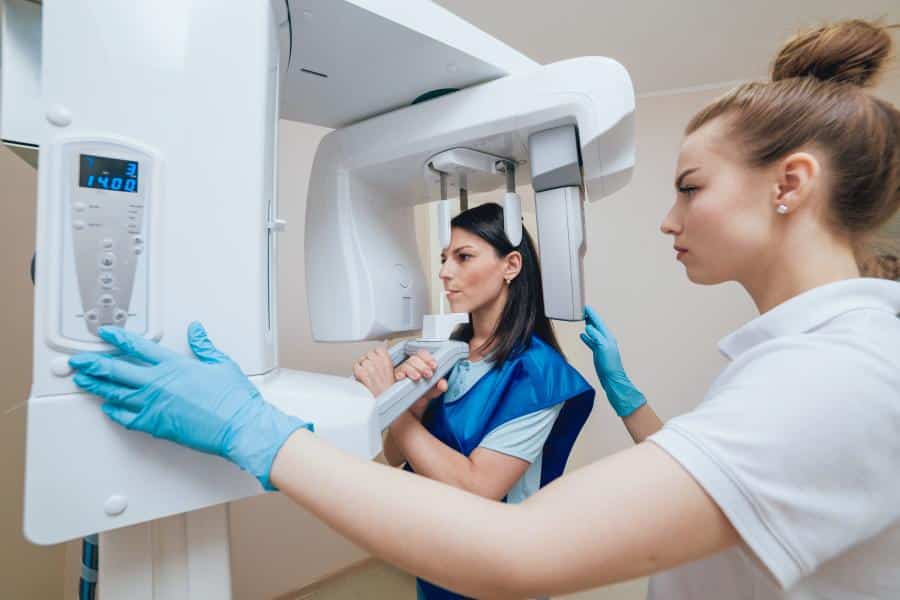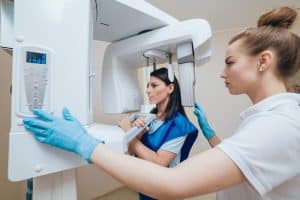 Which of the two courses, nursing science or radiography, is more difficult? Some people could find one program harder than the other depending on their talents and shortcomings. These are the explanations:
Radiology is undoubtedly demanding, but the nursing school may be a greater challenge in terms of competition. Becoming a radiology technician requires years of training and experience.
Academic standards and GPA requirements are more stringent in nursing school. For instance, registered nurses must possess at least an associate's degree, which is often more affordable and takes less time to complete than other educational options.
Yet, nurses with a bachelor's or higher degree have a better chance of landing a job and a higher earning potential.
The content in nursing programs is notorious for being extremely difficult to understand and simple to forget if you don't use it frequently. You also require an extensive understanding of the biology, physiology, and anatomy of the human body.
Nursing school is more narrowly focused than radiology tech school. No college degree or prerequisite courses are necessary for any of the numerous authorized radiology tech programs.
The only educational prerequisite for radiologic technology is a high school diploma or the GED equivalent; there are no actual course requirements.
The two aspects of this task are taught at radiology tech school (the technical and the practical). This indicates that you don't need much extra training to pass your state board tests after graduating.
The basic line is that becoming a radiologic technician is simpler than becoming a nurse. This is because the curriculum is less demanding and there are fewer entry criteria, giving you more time to master the content.
How to Change From Nursing to Radiography
Getting your licensure as a registered nurse is the first step in any nursing profession. What kind of schooling is needed to become a radiology nurse? RNs with either an ADN or BSN degree can work in the radiology area.
However, BSN holders will have far more luck finding employment in the field. Having said that, registered nurses are frequently engaged as radiology nurses.
A Master's or a Doctor of Nursing degree in nursing is required to practice an advanced specialization in radiography.
Read Also
Conclusion: Radiography Vs Nursing Salary in the UK
Millions of trained nurses are needed to support the big and booming healthcare sector. Some, like nurses, engage in direct patient care in a variety of clinical settings. Some, like radiological technologists, focus only on one technical facet of medical care.
The training needed for both jobs varies greatly, but both are in high demand. When comparing job opportunities in the healthcare industry, income differences between radiographers and nurses are a crucial factor.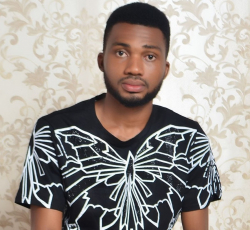 Latest posts by Benjamin Targba
(see all)