Are you a student who is having financial difficulties? There's no getting around it, college is costly. There are a few other methods to earn money if you're a college student who wants to make money for tuition and expenses in Ukraine — or just want a little money to splurge on weekends.
Let us walk you through the legal side hustles that you can conduct in Ukraine as an international student to supplement your income.
How To Apply for a Work Permit in Ukraine
To begin, you must obtain a work permit before being permitted to work in Ukraine. You will be given a temporary residency permit as a foreign student.
It will enable you to obtain a work permit, which is essential in order to legally work in Ukraine. However, you must first identify an employer who is interested in your skills and who will assist you in obtaining this work permit. This is the most challenging aspect.
The documentation for acquiring it must be presented to the employer's employment center. Within seven days, a decision is reached, and the center tells the employer. For full-time employment in Ukraine, the average monthly pay is around 300-400 USD. As a result, earning extra money as a student with a part-time job will be difficult.
Job for Students in Ukraine
Let's take a gander at the student employment opportunities in Ukraine. There is a good number of possibilities for part-time employment. The majority of the pupils work in schools, although some of them have also founded restaurants or cafes.
Finally, it comes down to your want to work; if you truly want to work, you will find it readily.
The following are some of the most common part-time occupations available to students in Ukraine:
Data-entry operators are ideal candidates if they have excellent typing abilities
Waiters in restaurants earn minimum wage and work long hours
If you enjoy cooking, you might want to consider becoming a chef's apprentice
You can acquire translation assignments or work as an interpreter if you are fluent in a foreign language such as German, Spanish, French, or Russian. This is lucrative.
How Much Money Can One Make as a Student in Ukraine?
As just an international student in Ukraine, the amount of money you earn is entirely dependent on the type of employment you obtain.
To work legally in Ukraine, international students must first get a work permit or residency permit. For full-time work in 2016, the average monthly wage in the country was around 200-250 US Dollars.  As a result, earning more as a part-time student will be difficult.
Furthermore, work-study is not restricted in Ukraine. If you have a work permit, you can work in Ukraine as long as you follow the regulations of the country. A maximum of 40 hours per week is authorized for student employees.
How To Make Money in Ukraine as a Student
Let us walk you through the permissible ways of making money that you can conduct to supplement your income as an international student.
1. Tutoring
Don't be concerned if you lack formal teaching qualifications. If you have good grades, you could be able to assist parents who are hunting for university students to instruct their children. You could be earning $4 per hour or more in Ukraine. If you have the patience, tutoring might provide you with a significant additional income.
Additionally, completing a Teaching English as a Foreign Language (TEFL) course may open doors to work prospects all around the world. It's also a terrific method to increase your savings while travelling overseas and learning about new cultures.
2. Dog-walking or Babysitting
Second, on the list, babysitting or dog walking is an easy way to supplement your income. You'd have to rearrange your study timetable. It is, however, something that may bring in a lot of extra money with minimal effort.
Dog walking is a wonderful way to supplement your income.
3. Online Freelance Work
Are you good at working online? What about graphic design, social networking, and blogging, for example? You might be interested in freelance work.
Companies would undoubtedly need your services on a freelance basis if you have an entrepreneurial mindset. It also allows you to expand your resume while working on a flexible schedule.
4. Freelance Writing
Do you consider yourself a Shakespeare scholar? Writing may be both therapeutic and financially rewarding.
Being a freelance writer is another popular and legal technique to make money. You might make a lot of money if you're good and have a solid relationship with editors.
Some European nations, such as Ukraine, will not allow students with student visas to submit books, manuscripts, or other works for publication and profit.
Nevertheless, nothing prevents you from sending it to other countries, such as the United Kingdom.
5. Paid Surveys and Competitions
Do you really have a good luck charm on your person? Entering as many competitions as possible is a great way to earn some extra cash. Winning a little prize is still considered a victory. Wouldn't it be fantastic to be able to retain or sell anything you win?
Paid surveys are a great method to supplement your income. To avoid receiving a significant amount of spam mail, make sure you get a distinct email.
The number of paid survey websites available in each country will astound you. And as you become a more frequent surveyor, the coins will begin to accumulate.
6. Participate as a Paid Volunteer
Are you interested in volunteering? You are frequently compensated in cash, food, and drink when you engage in a focus group or other comparable experiment.
There are no legal difficulties because this is paid volunteer work. Imagine being part of a group of people who helped develop a cure for an illness.
Read Also:
Top Part-time Jobs for students in Debrecen, Hungary
How To Make Money Studying in Cyprus
Can International Students Work And study in Croatia?
Conclusion: How To Make Money in Ukraine As A Student
As you start your living as a young, autonomous adult in a foreign institution, there are numerous ways to get around the issue.
You may easily locate possibilities for a successful side business if you have your eyes and ears open for the many money-making prospects. Carefully research the dos and don'ts of the area you're visiting. This will prevent you from settling for the incorrect job.
This article is as long as I describe how to earn money as a student in Ukraine.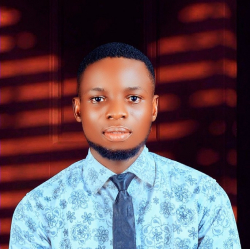 Latest posts by Mfonobong Daniel
(see all)