Did you know, the Nigerian security services provided by Mantra Protection Solutions Limited are gaining global recognition? Just recently, the Securex West Africa exhibition and conference provided Mantra with an excellent platform to showcase and advertise its full range of security services available in Nigeria.
It is interesting to note that Mantra participated in the Securex West Africa exhibition for the first time in the company's history and was also short-listed as a Finalist for two prestigious security industry awards, further demonstrating the company's excellent reputation as one of Nigeria's leading security experts.
But What Exactly Does Securex West Africa Do?
Securex West Africa is the region's leading exhibition and conference for professionals working across the security, fire and safety sectors that took place from 9-11th May 2023 in Lagos.
The exhibition is also known to feature informative presentations and panel discussions on relevant security issues such as cybersecurity, kidnap protocols and aviation security.
The Securex conference is aimed at equipping security professionals with up-to-date knowledge and information on events that are taking place in the security sector and ideas on how to improve their own security programs and strategies.
It is reported that over 100 world-leading suppliers attended the conference. However, Mantra's impressive stand attracted a huge amount of attention and proved to be very popular with visitors from different parts of the world.
Visitors who attended the stand came from a large variety of industries, including oil and gas, automotive, finance, defence and hospitality. They were all keen to hear from Mantra's team experts about its security services in Nigeria, especially Mantra's Armed Escort Services, Security Guard Services and Security Threats and Information Services.
Appreciation from Mantra Protection Solutions Limited.
On behalf of the CEO and Senior Management Team of Mantra, the company would like to thank all of the organisers, exhibitors and partners for their hard work that contributed to the outstanding success for Mantra over all three days at Securex. The company looks forward to coming back next year!
For those who missed out on the Securex conference and would like to discuss their security requirements, please do not hesitate to contact Mantra Protection Solutions Limited by submitting an enquiry form at: http://bit.ly/contactmantra or by sending an email to info@mantraoperations.com
Nigeria Security Awards Recognises Mantra
Also during May, Mantra Protection Solutions Limited was declared a Finalist in two categories at the recent Nigeria Outstanding Security Performance Awards (OSPAs), further demonstrating the company's reputation as a Security Expert for Nigeria.
These awards recognise and reward companies, people and innovation across the security sector. The company is extremely proud to be short-listed in two OSPA categories: Outstanding Risk Management Solution and Outstanding Contract Security Guarding Company.
The company's best-in-class Risk Management Solution, which consists of a Security and Safeguards Quantitative Risk Assessment (SSQRA) process and the development of a comprehensive Security Management System (SMS) for use in Nigerian companies, was rightly shortlisted as one of only three finalists in this category.
As part of the company's overall Security Consultancy Services, clients have appreciated Mantra's unique approach to Enterprise Risk Management by creating multi-disciplinary teams from across their operations, to develop a unique understanding of the challenges they are facing.
Furthermore, Mantra's recognition in the Outstanding Contract Security Guarding Company Award category demonstrates its expertise in this area and a high level of service delivery to clients.
Mantra has achieved this by ensuring processes and procedures are strictly followed when recruiting and selecting the very best guard force candidates. The company also clearly understands that each guard force candidate must be carefully deployed to clients' facilities to meet their unique security needs.
Both of Mantra's OSPA award entries were supported by client testimonials and bench-marked independently against a set of criteria by the judges nominated by many leading security associations. Mantra Protections Solutions Limited is therefore very proud of the industry recognition its services have received.
In the concluding part of the Securex event, Professor Martin Gill, founder of the OSPA's, gave a congratulatory message:
"Congratulations to all those that were selected as finalists and the winners. This year saw the most nominations ever received and all those that were selected as finalists should feel very proud."
To discuss Mantra's Risk Management Solutions, its Security Guard Services or any of its specialist security services in Nigeria, please contact them directly by submitting an enquiry form at: http://bit.ly/contactmantra or by sending an email to:  info@mantraoperations.com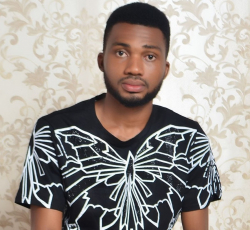 Latest posts by Benjamin Targba
(see all)