Finland is a popular study destination for many international students looking to study in Europe. In addition to being a wonderful place to study, a large percentage of students work while going to school there.
To keep up with their education, most overseas students opt for part-time work. It's a fantastic chance to become more involved in the Finnish community and network outside of the institution. It's also a way to supplement your income in Finland.
Continue reading for advice on how to get part-time work in Helsinki, Finland.
A Quick Guide to Helsinki
Finland's capital, primate, and the most populous city is Helsinki. Located on the Gulf of Finland's coast, it is in the southern region of the country.
Helsinki is home to 658,864 people. The city's urban area has a population of 1,268,296 people, making it Finland's most populous. The city is also the most important political, educational, financial, cultural, and research centre in the country. The educational significance of Helsinki will be the focus of this paper.
What is the Student Lifestyle Like in Helsinki?
Helsinki has a large student population but is not primarily a university town. Student life is quite active and vibrant. There are numerous student organizations that regularly host parties and activities. You will not be bored because students in Helsinki party a lot.
In Finland, students have a lot of autonomy in terms of planning their weekly agenda. Many students have time-consuming hobbies and participate in numerous sports.
Even if their families live in the same city, almost all students live alone. Since the country economically encourages students, several students have part-time jobs.
Student Jobs in Helsinki, Finland
The unique aspect of Finland is that students can combine their studies with work. There are numerous side or part-time employment available for international students.
In some circumstances, these careers are not overly stressful or competitive. They do, however, readily supply funds to pay the average student's living expenditures as well as some other charges.
Furthermore, Finland has no universal minimum wage. The majority of employees are protected by a collective bargaining agreement that establishes the minimum wage rate for specific industries.
Wages are normally decided by the collective agreement based on employee abilities, experience, and the location of the workplace. However, in most occupations, Finland's minimum salary is among the highest in Europe.
In Finland, the minimum wage must be applied to both Finnish and foreign workers in every firm. This means that as a foreign student working in Finland, you have the same opportunities as a Finn.
Part-time occupations pay around €2,500 per month on average in Finland. Even for immigrants and international students, work opportunities are plentiful. Restaurants, motels, supermarkets, movie theatres, and tourist cabins or saunas all provide employment opportunities.
These professions just demand basic skills and a basic understanding of Finnish or English, with no requirement for additional qualifications or expertise. Students who want to supplement their income while studying can also take up delivery and cleaning tasks.
Working up to 25 hours a week as a student is possible. There are no restrictions on working hours during the summer months because there are no classes.
Although Finnish legislation does not specify a minimum salary, the lowest wages vary from 7 to 8 euros per hour. Depending on the profession and working hours, students typically earn between 9 and 13 euros per hour.
Evening shifts and Sundays pay more, and student-friendly industries like software engineering and computer technology pay highly.
Part-time Jobs in Helsinki for International Students
There are numerous job prospects for students in Hungary. Interestingly, foreign students are not prohibited from working in the country. International students in Helsinki, Hungary, have a plethora of job opportunities.
These jobs are interesting since they are part-time, allowing students to work and go to school at the same time.
In Helsinki, Hungary, students can work 20 hours per week on top of their studies. They could even be able to earn enough money to cover their expenses while in a foreign country
The majority of part-time jobs in Helsinki, Hungary for international students include:
Restaurants works
Delivery jobs
Cleaning jobs
Working in stores
Tutoring
Working in the tourism industry
Work in hotels
Craft jobs
In addition, there are also many service-based part-time jobs you can do in Helsinki.
How To Find a Part-time Job in Helsinki, Finland
The following are some helpful hints for finding part-time work in Finland:
1. Enquire with your local school or department 
Positions focused on students in the faculty or .department are quite popular. Teaching and research assistant positions are frequently available. And it's a fantastic opportunity for students to learn and grow in their field while still studying.
These jobs are paid, and some even pay tuition and provide stipends. Please be sure to look into all of the options accessible at your school.
2. Look for local student organizations or associations
Finland is becoming more international, particularly among student clubs and associations. As a result, if you're looking for paid labour or volunteer opportunities, check out these clubs and organisations. Most colleges in the country, for example, have a platform called 'Demola'. This is a non-profit organization that matches students with businesses to work on projects together, with the students receiving financial compensation.
Also, look into startup centres in Helsinki and offer your services in exchange for payment.
3. Begin to network
Begin networking from the moment you arrive on campus; chat with students, teachers, and faculty members. Create a social media presence that keeps you up to date on all school events.
Finally, it is completely acceptable in Finland to contact employers personally or walk into their offices. It is regarded as courageous and is frequently lauded. Be proactive in your job search and do not be scared to approach potential employers
Read Also:
Student Park time Jobs in Belgium
Conclusion: Student Part-Time Jobs in Helsinki
Having a part-time job might help you get essential work experience and expand your network while you study. How is this possible? A student residency permit allows overseas students to work within specific constraints.
Finding a career in Helsinki, Finland might be difficult at times because not all courses of study offer employment prospects for completion of the course.
When exploring local work opportunities, the career services at your university can help. Your personal initiative, on the other hand, is necessary. We hope the information in this post was useful in getting you started.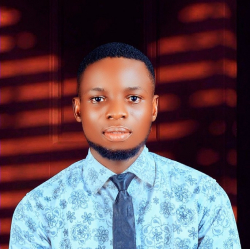 Latest posts by Mfonobong Daniel
(see all)