Are you looking for the best coding schools in Lagos?
I'm sure you want to code that app or website you are dreaming of.
If you're interested in learning to code, Lagos is the perfect place to do it. The city is home to a thriving tech scene, and there are many great coding schools to choose from.
But with so many options, it can be tough to know where to start. That's why we've put together this list of the best coding schools in Lagos.
How do we come up with this? We've looked at all the factors that matter, and rate them so you will settle for the best.
So if you're serious about learning to code, read on. We'll help you choose the right coding school for you, and we'll give you the tools you need to succeed in the tech industry.
Best Coding Schools to Learn Programming

Coding or programming is the process of creating a set of instructions that instruct a computer on how to carry out certain activities.
Programmers are making a lot of money since they are in high demand by companies.
The top coding schools in Lagos are listed below if you're interested in learning how to code.
1. Alabian Solutions
Alabian Solutions is one of the top coding schools in Lagos for learning to code. The school hires experts who provide high-impact technological solutions and educate tech enthusiasts on how to succeed in the field.
This coding school is situated in Alabian Solutions Limited Infinite Grace Plaza Plot 4 Oyetubo Street off Obafemi Awolowo Way Ikeja Lagos.
This school's course offerings include:
Frontend Development (zoom)
Software Development Software Development (JavaScript)
Software Development (Python)
Web Development & Design
Development of mobile apps (Android Java)
Mobile App Development (React Native)
Data Science
Online Marketing
Computer Graphics Advanced Excel
2. HIIT
HiiT is an internationally recognised technology institution. It is one of the best coding schools to learn programming in the city.
The school offers IT Solutions Development & Services, Publishing, IT Consultancy, and IT Training/Education.
The school has been around for twenty years, and in its CPN-accredited IT Training Centres in Lagos, Abuja, Ibadan, Kano, and other locations throughout the country, it has taught more than 50,000 people.
This school offers the following courses:
ICT Fundamentals
Data Science
Training in Networking
Courses in Web Development
Training in online marketing
Courses in Project Management
IT Security Courses
Courses in Software Engineering
Courses in Hardware Engineering
Mobile Apps Development
3. Univelcity
Univelcity makes the third place as one of the top places in Lagos to study coding.
Here, students are taught more than just technology abilities at the school; they are also taught soft skills that will make them stand out in the job market.
The study atmosphere at the school is excellent, and it has all the amenities required to make learning convenient and fun.
Univelcity provides weekday and weekend courses in-person and online to suit working professionals.
This school offers the following courses:
Python Django Backend
Prototyping for UI/UX Design (Product Design)
React JS Frontend Web Development
FullStack Web Design
Prototyping for UI/UX Design (Product Design)
Ethics In Hacking And Defences
UI/UX Design and Prototyping (Product Design)
Python For Data science
Frontend Web Development with React JS
Countermeasures And Ethical Hacking
3. Institute of Hardware Technology
The Indian Institute of Hardware Technology is among the top coding universities in Lagos for learning programming.
The staff at this school works hard to provide high-quality training by imparting the abilities and information necessary to support people, companies, and corporate organisations in reaching their objectives.
The institution focuses on offering ICT educational services in the areas of hardware, networking, programming, security, multimedia, data management, and other cutting-edge technologies including cloud computing, the Internet of things, artificial intelligence, machine learning, big data analytics, etc.
The school offers programmes in Data Science, Machine Learning, DevOps, Cyber Security, Full Stack Development, and People and Process Certifications.
However, the 2-year diploma programmes at this institution provide you the possibility to receive a certificate certification and a B.Sc. in information technology or computer science after completing a 1-year top-up programme at one of their foreign associate universities.
Indian Institute Of Hardware Technology located at 77 Ojuelegba Road (2nd Floor), Surulere, Lagos
4. Decagon
Decagon is another top coding school in Lagos where you can study coding.
Students who are interested in studying programming get intense instruction from Decagon. The school provides students with housing, food, a laptop, energy, internet, and a monthly stipend for the length of their education, which lasts six months.
The school provides its students with cutting-edge, useful skills that will motivate them to succeed in the computer sector and help them find high-paying professions.
The coding school offers a rigorous 6-month course that teaches students full-stack software programming as well as supplementary soft skills that will help them succeed in a cutthroat job market.
5. Audax Code School
Audax Code School is one of the top coding schools in Lagos for learning how to programme.
The school was founded in Nigeria to teach elementary and secondary school kids about coding in an engaging and enjoyable manner.
The school has everything you need for a superb learning environment, including netbooks, a projector and screen, a microphone, speakers, wireless and LAN internet, power, and air conditioning. It can accommodate 150 people.
The school is situated at Plot 24 Adebisi Ogunniyi Crescent, Lekki Phase I, Lagos, Nigeria.
6. Andela Learning Community
Andela Learning Community is a well-known coding school that teaches computer skills such as JavaScript, Machine Learning, CSS, Robotics, and others.
PluralSight and Grow With Google are partners with Andela Coding School. The school makes investments in eager developers, assisting them in developing their software development and communication abilities.
Young African developers are to be trained by the school on mobile web, iOS, and Google Cloud. After the programme is over, satisfied learners get certificates of completion.
Andela used to have physical offices in Lagos, Nairobi, and Kampala where anyone could learn to code for free until it became completely online in 2020.
7. Codespark Nigeria
Another best coding school in Lagos we can recommend is Codespark Nigeria.
The school was founded to introduce one million Nigerian students to the technology business and to fill the knowledge gap in that field.
Codespark works with engineers, developers, CEOs, and business owners who are experts in their professions.
Children are taught the principles of programming, web development and design, mobile development, and robotics at Codespark using entertaining and engaging technologies.
Codespark students are exposed to actual technology businesses in addition to classroom instruction.
8. Moat Academy
Moat Academy is one of the coding schools in Lagos where you can learn to code. By helping the jobless find work, the school hopes to reduce the unemployment gap.
The school was founded to increase the quality of locally generated software by teaching developers how to incorporate internationally acknowledged best practises into their code.
These coding schools courses cover Software Engineering, HTML and CSS, Javascript, Jquery, and React JS, Database with MySQL, PHP with Laravel, and Python with Flask.
Also, they provide employment services like CV writing, LinkedIn profile revision, interview coaching, and other crucial abilities.
9. Girls Code
Young girls from orphanages, slums, and other marginalised groups are taught programming via the Girls Code coding programme in Lagos, which is run by Pearls Africa.
The goal of the school is to reduce the economic divide by teaching each female practical IT skills.
In order to provide girls from the most underprivileged neighbourhoods an opportunity to contribute to society, Girls Code has the assistance of small digital firms, NGOs, and interested people.
Girls are taught computer coding, robotics, and HTML and Java programming at GirlsCoding.
After completing their training, the female students at these coding schools are linked to female mentors and employers for internships.
10. Anchorsoft Academy
Anchorsoft Academy is another top coding school in Lagos.
The majority of the school's courses are focused on developing software for the web, mobile devices, and restful APIs.
Although the school also provides courses in UI/UX Design, Database Development and Administration, QA Testing & DevOps, and Cloud (IaaS & PaaS) in addition to software development courses.
Nevertheless, graduates from universities, undergraduates, and working professionals are all welcome at Anchorsoft Academy.
Read Also:
Top Technical Schools in Nigeria
Conclusion
Lagos is a city of dreams, where people from all over Nigeria and the world come to seek their fortune.
And what does the city have on the tech aspect? With the tech industry booming, coding is one of the most sought-after skills in the city.
If you're thinking about learning to code, there is no better place to do it than Lagos.
The city has a vibrant tech scene and there are many excellent coding schools to choose from.
But with so many schools available, it can be tough to know which one is right for you. That's where this article comes in.
In this article, we've ranked the best coding schools in Lagos based on a variety of factors, including what they teach, the instructors, and what people say about them.
If you're serious about learning to code, we highly recommend checking out one of the schools on our list. You won't be disappointed.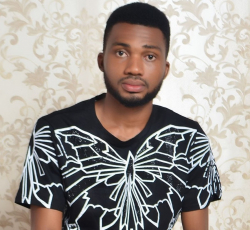 Latest posts by Benjamin Targba
(see all)