Can international students sell on Poshmark? A good number of international students often come up with the question of whether they are eligible to sell in Poshmark. This question will be answered, but first, let's define Poshmark.
Poshmark is a website where users can buy and sell new and gently used clothing, shoes, accessories, and household items. Since its inception over ten years ago, the e-commerce site has grown to over 70 million members. As a result, it is one of the most widely used online markets in the United States.
Would you like to learn how to do business with Poshmark by buying and selling clothes? This Poshmark review will explain to you everything you need to know about using the platform to sell and purchase clothes. This will ensure that you have all of the information you require prior to using the platform.
Poshmark: What You Should Know
Poshmark is a popular social marketplace for new and used clothing for women, men, children, pets, the house, and other items. This is an online marketplace that first opened its doors in 2011. As of December 2020, the site had over 70 million members, making it one of the most popular online marketplaces in the United States.
Poshmark began as a small business specializing in the sale of pre-owned women's apparel, shoes, and accessories. It has grown over time to include items for men and children, pets, beauty products, household goods, and a few other categories. It has expanded its boutique market for things sold directly to customers from wholesale. Poshmark is now available in the US, Canada, Australia, and India.
Poshmark has stated that it plans to increase its product line and international reach. They expect that by doing so, someone in Italy will be able to buy something from Canada, and someone in Australia will be able to shop at Poshmark India.
Can International Students Sell on Poshmark?
Many naive international students wish to study and work in the United States. Most of them, especially those who are desperate for money, would clutch at straws to make it happen.
To begin, you are only allowed to work 20 hours a week on the college campus. Your student visa would be revoked if you earned more than that. Yes, as long as you don't violate your visa rules, you can sell your personal belongings on Poshmark.
In most cases, you won't be able to sell your services as an employee to an employer who isn't listed on your visa.
However, buying and selling physical products, most digital goods such as stocks, and even real estate is totally legal as long as the proceeds are correctly reported on your tax return in the United States. Hire an accountant to assist you with this.
Can an F1 (student) visa holder sell used personal items on Poshmark? Yes, even if you don't have a Social Security number, you can sell used items. All you have to do is set up a PayPal account and upload your bank account or debit card details. After that, you can use your debit card or bank account to deposit or withdraw funds using PayPal. I hope this information is useful.
It's important to note that the products must be your own, personal belongings, not items purchased for resale. If you don't, you're running a company, and if you're detected doing so, your visa will be revoked and you'll be repatriated without the right to return.
Disclaimer: I'm not really an expert or a legal practitioner, so your scenario may differ from what I'm assuming. As a result, try to contact the relevant department to see if you're eligible to do anything with your student visa, such as trading.
What Will Happen Next?
How can international students make income when they aren't allowed to sell on Poshmark since they have F1 visas?
Working illegally is a significant matter for the US government. F-1 students have a limited number of job opportunities in the United States.
As a necessary consequence, F-1 students must demonstrate their financial ability to pay for tuition and living expenses while studying in the United States before coming to the country. If you decide to work, the first thing you should do is talk to your authorized school official (DSO).
Frequently Asked Questions about International Students Selling on Poshmark
Answers to some frequently asked questions about overseas students who engage in online trading activities are provided below.
Is it possible for an F-1 international student to do online business?
Engaging international students in business is considered a forbidden activity by the International Students' Association.
As a result, as 'preliminary business planning,' immigration law does not expressly prohibit students from launching a single proprietorship. Because 'preliminary business planning' is not deemed 'engagement,' they do not expressly prohibit F1 visa students from starting their own firm.
Is it possible for international students to start their own businesses?
Before entering the country, international students are issued an F-1 visa. As an F-1 visa holder, you have the option of starting a business. However, because a business like this cannot be running, the owner's income or revenue cannot be taken if he or she holds an F-1 visa.
Can international students sell online products?
It is not necessary to sell items online in order to become an employee if you have an F-1 visa. If you sell things like your automobile on the street on a regular basis, you can work as an employee.
Is it possible for an international student to sell items on the internet?
As an international student, you may be able to sell items online. To use ebay.com or paypal.com, you only need a debit or credit card.
Can International Students Sell Their Clothes?
It's absolutely legal to sell secondhand clothing on the internet. If you don't resale resold garments, however, you should register with MA and possibly likewise.
Is it possible for international students to sell on Amazon?
Yes is the most likely response. On an F1 visa, you have the right to work and must not be employed elsewhere. Because selling on Amazon or eBay does not require a visa, it does not need to be restricted.
Read Also:
Scholarship for International Students with Glasses
Debrecen Jobs for International Students
Conclusion: Can International Students Sell on Poshmark?
Have you ever wished you could raid your friend's wardrobe? You now have the opportunity. Poshmark introduces you to people whose style you admire and allows you to shop their wardrobes and boutiques with ease. Over 80 million people use the marketplace in the United States, Canada, and Australia, and there are 200 million things for sale. They're confident you'll find something you enjoy!
Are you too an international student seeking a means to supplement your income through Poshmark? Are there any items in your closet that are just hanging around? Do you have any home decor or new beauty products that you'd want to sell? Poshmark understands how you feel. Poshmark allows you to list products for sale in less than 60 seconds. Sell your old clothes so you may go shopping for what you actually want now! This article clarified if international students are permitted to sell on the e-commerce platform.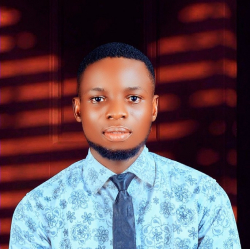 Latest posts by Mfonobong Daniel
(see all)