In this article, you are going to explore the list of the top 10 best travel agencies in Lagos, Nigeria.
Travel agencies are agencies that provide tourism / travel-related services for travellers to different destinations. They also provide other services like airline, car rental, hotels, railways and outdoor recreational activities.
The role of a travel agent is to help people plan, choose and arrange how they could spend their holiday. Furthermore, they will usually work to a budget set out by whoever is planning the holiday. In addition, they also offer advice and opinions on where to go and local tourist attractions, events and customs
If you are making plans of travelling outside Lagos state, Nigeria then you should consider checking out these travel agencies in Lagos.
List of Top 10 Best Travel Agencies in Lagos, Nigeria
If you wish to travel out of Lagos, here are the top 10 best travel agencies in Lagos you should consider.
1. Tifa Travels And Tours Limited
Tifa travels is an accredited and leading travel agency in Ikeja, Lagos state of Nigeria. It was first established in 1990 and since then has grown to become one of the best travel agencies in Lagos with a share capital of about 5 million.
Furthermore, the agency is organized and controlled by knowledgeable professionals, you can be assured that you will receive a cost-effective price for all kinds of travel. Tifa Travels and Tours Limited offers professional travel services at their peak.
In addition, the company has successfully completed several tours to top countries like Japan, the United States, the United Kingdom, Belgium, and across of European countries, Asia, America, and Africa.
Phone: 08025729542
2. Daystar Travels
Daystarsta Travel is your number one best travel agency in Ogba, Lekki, and Lagos. Daystar Travels agency seeks to provide services in ticketing and reservations, hotel reservation, airport protocol services, tourism management, travel insurance, vacation packages, and field trips
If you need an efficient and reliable travel agency in Lagos, then you should consider Daystar Travels.
Phone: 09033417312, 0816 5310033
3. Zenith Travels And Tours Limited
Are you looking forward to exploring top countries and big cities in Africa like Johannesburg?, then you should embrace Zenith travels and tours limited.
Zenith Travels is the leading agency that offers professional tourist activities such as field trips for educational research purposes. The agency was formed in 1998 by a group of highly skilled persons, it is located in Lagos, Nigeria.
Phone: 08022235119, 08055469754
4. Finchglow Travels
There is no debate that Finchglow is one of the best travel agencies in Lagos, The company has top professionals working hard to offer the best technologically advanced travel services.
Over the years Finchglow Travellers have worked hard to become the best indigenous travel agency highly efficient people and Innovative technology.
In addition, Finchglow travel agency is structured into different segments such as the sales department finance and administrative department, ticketing and reservation hotel, ours and MICE.
Phone: 07044891605
5. Five Star Travel Limited
Fivestar travel Limited also makes the list of the top 10 best travel agencies in Lagos. The agency provides a wide range of services such as travel arrangements, travel insurance, holiday packages, travel consultation and business travel.
Furthermore, the company has a group of talented and professional individuals working together to offer you the best travel experiences.
Lastly, the agency was established in the late 1970s as a pioneer agency in the Nigerian Airline Industry.
Phone: 08033815961
6. Satguru Travels And Tours
Satguru is a Dubai-based travel agency with branches across Niger, Togo, and Nigeria, the company was launched in 1989 and since then has developed to become one of the best travel agencies in Nigeria and across other branches.
The company branch in Nigeria is at Opebi, Ikeja, and Lagos, other branches are Abuja, Port-Harcourt, Kano and Kaduna.
Phone: 08090325653
7. Jefa Travels And Tours
Jefa travels and Tours is a renowned agency Located at Nnamdi Azikiwe Street 4th Floor, Tinubu Square, Lagos Island, Lagos, Nigeria.
The agency offers services such as airline reservations, cargo, tour packages, car rentals, hotel bookings and visa processing.
Phone: 08033035612, 08033000416
8. Novaten Travel Services
Novaten travel services offer one of the most flexible and accurate travel itineraries to suit your budget, making flight booking and hotel reservations with exclusive transfer options to make your trip axle free.
Furthermore, they also offer professional services like flight booking, hotel reservation and visa support. Novanten Travel is the best travel agency in Lagos mainland.
Phone: 07086577706
9. Dip Tour Limited
Drip Tour Limited is the leading travel agency in Lagos. It is a combination of a highly experienced team of certified travel experts & tour practitioners who had served in various fields, especially in the travel, tourism and hospitality sector.
Furthermore, their major aim is to become the best travel agency for tourism in Nigeria. Dip tour limited is located on Victoria Island, Lagos.
Phone: 08170592433
10. Discovery Sense Travel & Logistics
Discovery Sense Travel & Logistics also makes the list of the top 10 best travel agencies in Lagos, Nigeria. The team of this travel agency is made of world-class professionals equipped with expertise who render travel services that promote our country Nigeria in the global travel and tourism industry.
In addition, they also offer services like reservation of flight tickets, sea cruises and exotic vacation packages, tour packages and hotel reservations.
Phone: 0806 935 2695
Job Vacancies In travel Agencies in Lagos
Travel agency Jobs in Lagos are hard to come by, however, there is always a chance so you should not lose hope but raise your expectation.
Furthermore, you can check out Job vacancies in travel agencies in Lagos
you can also check out travel agency jobs in Lagos Ikeja
Read Also:
Cost of Flight from Nigeria to Dubai
Conclusion: List of Top 10 Best Travel Agencies in Lagos
In conclusion, there are many other travel agencies in Lagos, however, we have selected just a few of them. If you have any travel agency that you feel should make the list of top 10 best travel agencies in Lagos, kindly hit the comment box. Thanks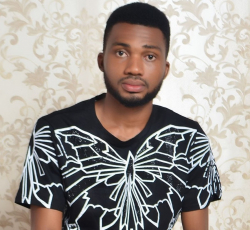 Latest posts by Benjamin Targba
(see all)