Do you wish to secure a Visa very soon? This post will unleash some fof the best Visa processing agents in Lagos
Looking for who to process your visa for you in Lagos? The problem of obtaining a visa is one thing that deters many Nigerians from travelling abroad.
Obtaining a visa at one of the many immigration offices nationwide can be challenging for some people. They thus are unable to obtain visas for such countries.
But, using a travel agency to submit your visa application will make things simpler. They have knowledge of these matters and can assist you in successfully obtaining your visa. The best and most reliable visa brokers in Lagos are listed below.
Visa Processing Agents in Lagos
Here are the leading visa processing agents in the city of Lagos.
1. Aerovessel Travels and Tours Ltd
This travel agency, which opened its doors in 2014, is made up of travel advisors who specialize in assisting clients with visa applications.
They have experience with various kinds of visa applications, and they'll make sure everything goes well until the visa is accepted.
Address: Suite B154, VGC, Lekki, Ikota Complex, Lagos, Nigeria
Email: reservation.aerovesseltravels@gmail.com
Phone: 07087027686
2. Drums School Finders
The Drums School Finders are very beneficial when applying for student visas or study permits in Canada. They have been in business for a while and have since built a trustworthy platform for visa consultations.
Address: 90 Atekong Drive, Maitama, Calabar, 38 Gana Street.
Phone: 08068286947
3. Tar Global Placement Consulting
Tar Global is a licensed consulting service provider that supports people from Nigeria to obtain Canadian visas.
They offer assistance to those moving to Canada in search of jobs, education, business opportunities, or permanent residence.
Contact Address: 10 Esomo Close, Off Toyin St, Ikeja, Lagos
Phone: 08175130416
Email: info@targlobalplacement.com
4. Domival Travel Services Limited
Domival Travel Services is known for providing dependable and secure visa application services. They are adept at providing services for obtaining visas, consulting, and managing trips.
Contact Address: 32, Ijaiye Road, Ogba
Email: domivaltravels@gmail.com
Phone: 08095552424
5. Talexop Consortium
Talexop is renowned for offering assistance with obtaining a visa, an international passport, an expatriate quota, and a business permit.
Contact Address: 52, Raymond Njoku Street, Ikoyi, Lagos.
Phone: +234 1 8917836, (0) 802 376 4380.\
E-mail: talexopconsortium@yahoo.com
6. Avantgarde Tours Limited
The address of Avantgarde Tours Limited is 1 Sunday Ogunyade Street, Kosofe, Gbagada Estate Phase 2, Lagos, Nigeria. They are the finest at obtaining visas. They assist in organizing tours and much more.
7. Aeroport Travel & Tours Ltd.
The address of this visa agent is 18 Awoniyi Elemo Street, off Osolo Way, International Airport Road, Ajao Estate, Isolo, Lagos, Nigeria.
They can assist with obtaining visas and managing all of your travel arrangements.
Phone: 08065754076.
Email address: info@aeroporttravels.com
The website address is www.aeroporttravels.com.
8. Lekkside Education Consultant
Lekkside is located at 115 Obafemi Awolowo Way, Ikeja, Lagos. The phone number for them is 08092193505.
You may find them online at www.lekksideconsult.com. They can assist you with all of your Dubia Work Visa needs. Since ten years ago, they have existed.
They provide a variety of visa packages and are trustworthy education agents and visa experts.
9. Student Travel Help
Anyone who wants to travel for academic purposes can get assistance from Student Travel Help. They assist with applying for visas and processing entry. They have been around since 2010 and have expanded greatly since then.
They're in Isheri, Via Omole Phase 2, Ikeja, Lagos, Nigeria, at 4B, Old Olowora Road.
They can be reached at 08033311448 and 08179033929 respectively.
You may find them online at www.studenttravelhelp.com.
10. Domival Travel Services Limited
In terms of managing travel and obtaining visas, Domival is one of the most trustworthy companies. They're in Ogba, Lagos, Nigeria, at 32 Ijaye Road.
Their phone numbers are 07060550731 and 08095552424.
You may find them online at www.domival.com.
11. Mel Logistics Ltd.
Mel Logistics are located at Km 16, Lekki Epe Expressway, Igbo Eton, Lekki, Lagos, Nigeria.
They can be reached at 08165083474 and 08182125345 respectively.
You may find them online at www.mellogisticsltd.com.
12. Right4staff Limited
The address of Right4staff Ltd is 5A, Taiye Olowu Street, Lekki Phase 1, Lagos, Lagos Island.
They can be reached at 01-3429121 and 08039250336 respectively. You may find them online at
www.rifght4staffng.com.
13. Ticket House
Ticket House is quite trustworthy when it comes to acquiring visas and arranging flights. Also, they support hotel reservations.
Ticket House may be found in Lagos, Nigeria, in Suite 48 of the A.P.T. Tailoring Block 1 of the Trade Fair Complex.
They can be reached at 07030818648 and 08125131626 respectively. You may find them online at www.bizjaunt.com.
14. Topshot All Travels & Tours Ltd
Topshot is located at 2, Thomas Salako Street, Ogba, Ikeja, Lagos, Nigeria. They have 08050307493 and 08033006115 on their phone numbers.
You may find them online at www.topshottravels.com.
15. Canaan Travel & Tours Limited.
Canaan Travel & Tours Limited manages domestic and international tickets, local and international trip packages, destination marketing, and conference planning.
Address: 41, IBB Way Calabar, Cross River.
Phone: +234 (0) 702 975 5638, 803 713 5267.
E-mail: cttcanaantravel@gmail.com
Website: http://www.ctt.edwardsmaritime.com
16. Diya9ja Concepts Ltd.
Diya9ja Concepts Ltd is a visa consultant service in Lagos. They also offer immigration-related consultations and support with Nigerian e-Passport preparation.
Address: 18, Ifesowapo Street, Ogudu, Lagos.
Phone: +234 1 8049075, (0) 803653 9698.
E-mail: diya rowland@yahoo.com
17. Execurand Immigration And Business Services
Execurand offers consulting services to people looking to move abroad to live, work, or study. They are also one of the top visa processing companies in Lagos, so you can rely on them.
Address: 21, Akintoye Sogunle Street, Off Awolowo Way, Ikeja, Lagos.
Phone: +234 (0) 803 847 8454, 805 626 1017.
E-mail: execurandservices@yahoo.co.uk
Glenn Venture Ltd.
18. Ibadek Tyma Global Company Limited.
This is a travel and tourism consultant, and international trade event representative.
Address: 5, Dairo Street, Off Oluwalogbon Street, Ikosi-Ketu, Lagos.
Phone: +234 1 895 2550, (0) 702 837 4585, 808 102 4971, 802 346 5632.
Email: info@ibadektyma.com
Website: http://www.ibadektyma.com
Conclusion: Best Visa Processing Agents in Lagos
The travel agencies listed above can assist with the processing of your application for an overseas visa. These reputable agencies will guide you through the visa application process without any hiccups.
Applying through a travel agency has the benefit of providing the chance to receive professional guidance.
This finally vastly improves the likelihood of submitting an application successfully and receiving a visa.
Yet, the country is home to a number of unprofessional travel agencies. It is crucial that you take your time while selecting the appropriate expert to assist with your visa application.
This is a key deciding element that will prevent you from being turned down.
This post included a list of travel companies to make your task easier and ensure a smooth application procedure for your visa.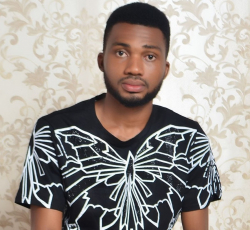 Latest posts by Benjamin Targba
(see all)