Today we are doing to discover the most beautiful waterfalls in Nigeria.
Nigeria is blessed to have beautiful waterfalls where people visit for field trips, research, recreational activities and relaxation.
A Waterfall is an Area where water continually flows vertically from a rocky part downwards and reaches to a river or stream, Waterfalls are also known as "Cascades". If you are yet to visit a waterfall, then you should visit one someday.
List Of Most Beautiful Waterfalls in Nigeria
Below are some of the most beautiful waterfalls in Nigeria with their respective locations.
1.Gurara falls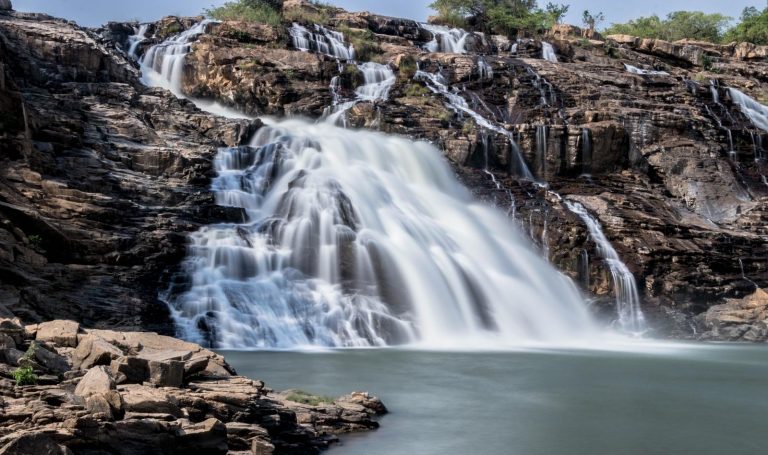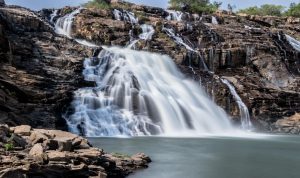 Gurara Waterfalls is located between Suleja and Minna, the capital city of Naija State. It was discovered first in 1975 and named after two Gods worshipped by the Gwarri People, Gura, and Rara.
The waterfall was used mainly for worship and sacrifice of humans to the Gods before it was later converted to a tourist center by the Europeans.
Guara Waterfalls is characterized to have tarred roads and rocks on its cliff. Over the years Guara waterfall has proven to be one of the most beautiful places in Nigeria for field trips and recreational activities.
The waterfall is at its peak around April and November, and the lowest is between January and March, during this time the water is safe and clean, therefore, making it possible for people to swim.
In Addition, the river has great potentials for sports, fishing, and wildlife viewing. It is also believed there's an area, down the river channel where one can find crocodiles living in their natural habitat.
Guara Waterfall shines under the sun as beautiful as fireworks.
2. Owu Waterfall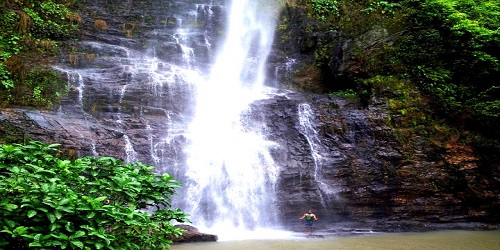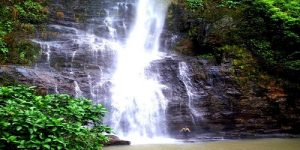 Owu Waterfall was discovered in 1976 in Ifelodun Local Government, Kwara State. It is regarded as the highest and most beautiful natural waterfall in West Africa.
It descends 330 feet down to a pool of ice-cold water which gives a beautiful landscape and offers visitors a refreshing atmosphere.
Owu waterfall is described with a streaming splash of water and can be a fun place you could have a cool bath.
3. Farin Ruwa Waterfall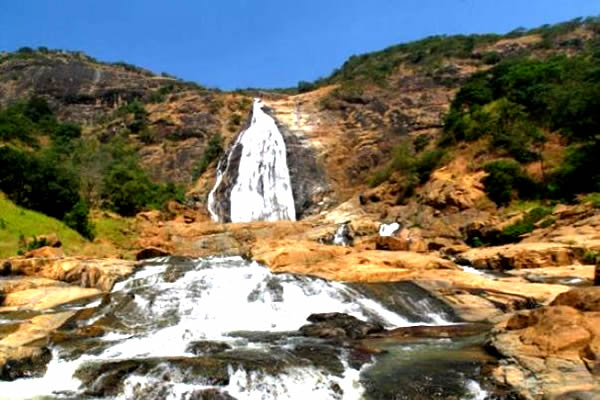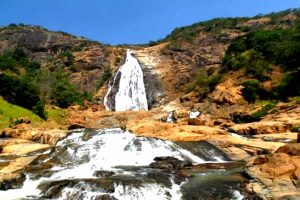 Farin Ruwa is found in the central region of Nigeria and is one of the highest waterfalls in Nigeria. The name "Farin Ruwa" is derived from Hausa Language meaning "White Water".
It was first discovered in the 1950s and since then has become one of the finest waterfalls in Nigeria.
Geographically, Farin Ruwa waterfall can be found in Wamba Local Government Area of Nasarawa State,  just between the boundary of Bokkos and Wamba local council areas of Plateau and Nasarawa States respectively.
In conclusion, the Size of Farun Ruwa gives us the impression of Nature at its peak because of its high-level falls which are 150 meters high and 50 meters wide.
Read Also:
Top 10 Best Travel Agencies in Lagos
Most Peaceful State In Nigeria
4. Erin-Ijesha Waterfall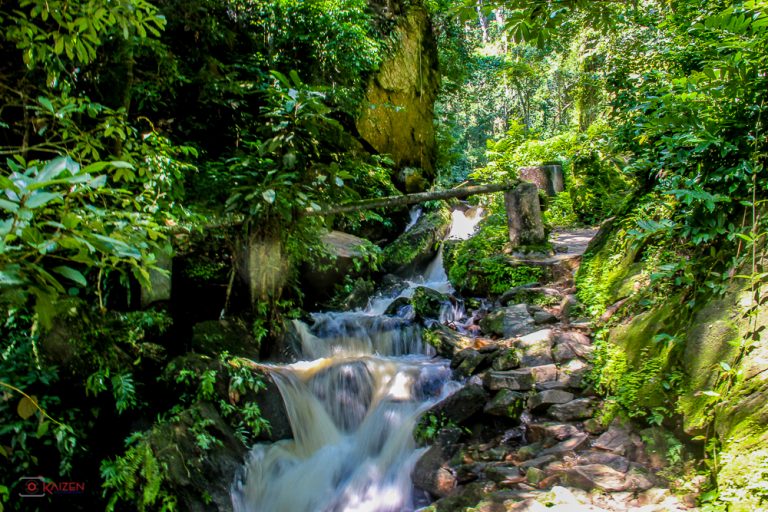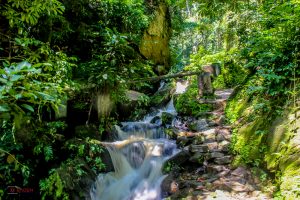 Erin-Ijesha Waterfalls is located in Erin-Ijesha Osun State. It is claimed that Erin-Ijesha waterfall has a Godly Origin and was discovered in 1140 AD by one of the daughters of Oduduwa, however, according to the nation, Olumirin waterfall was discovered by hunters in 1140 AD.
The amazing waterfall has an atmospheric temperature of around 30-34oC, the location is enclosed within the soothing hands of nature with a cool and refreshing breeze surrounding it.
Over the years, the waterfall has proven to be one of the best places for tourism and good photography due to its glowing environment and the waters surrounding it.
5. Obudu Waterfall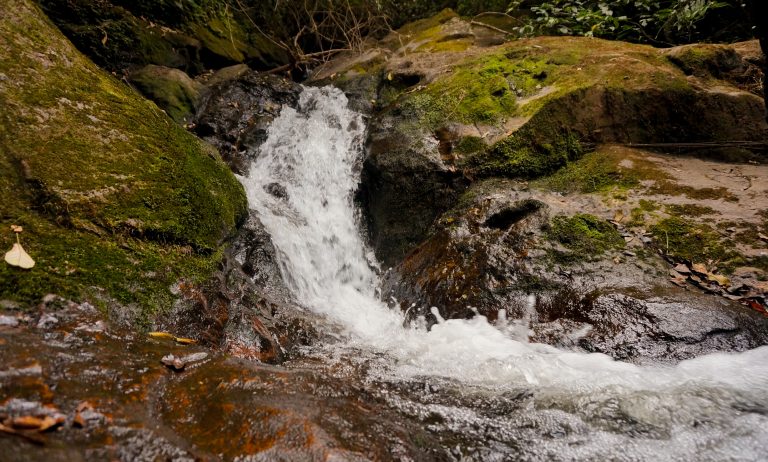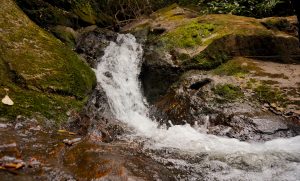 The Obudu Waterfall was formerly called Cattle Ranch, It is located in Cross River State, the fall is not as large like other waterfalls in Nigeria, but still, it represents an interesting sight at the Obudu Mountain close to the Obudu Cattle Ranch resort in the Eastern part of Nigeria.
Being a natural resort, wild animals such as gorillas, monkeys, and birds drink at this waterfall.
In addition, this makes it more fascinating to visitors who like to have photo sessions within the area.
6. Agbokim Waterfalls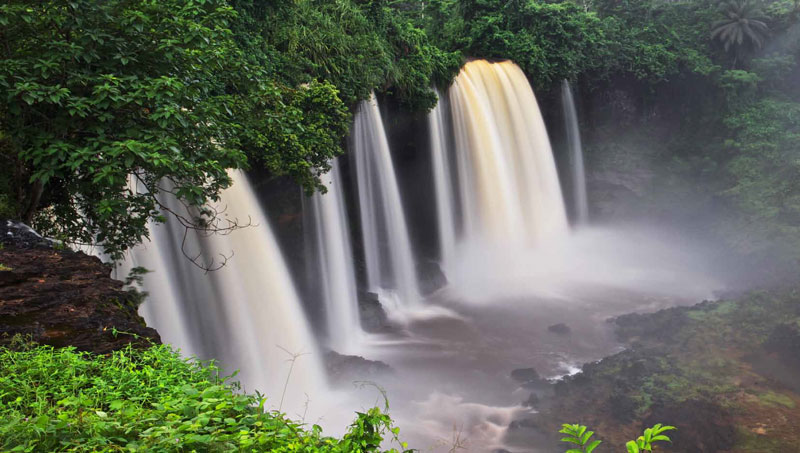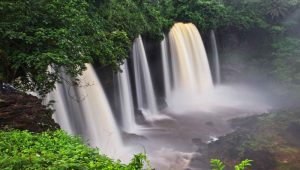 The Agbokim waterfall is situated in the Etung local government area of Cross River State, south-eastern Nigeria, which is close to its border with Cameroon.
Agbokim waterfalls are estimated to be at about 15 km from Ikom and 320 km from Calabar and shine as bright as a diamond, therefore, making it a choice for tourist attractions.
The waterfall has a total of seven stress and its environment is one of the most beautiful places to visit in Nigeria.
Due to its serenity, you could also take a cool bath and refresh yourself.
7. Assop Waterfall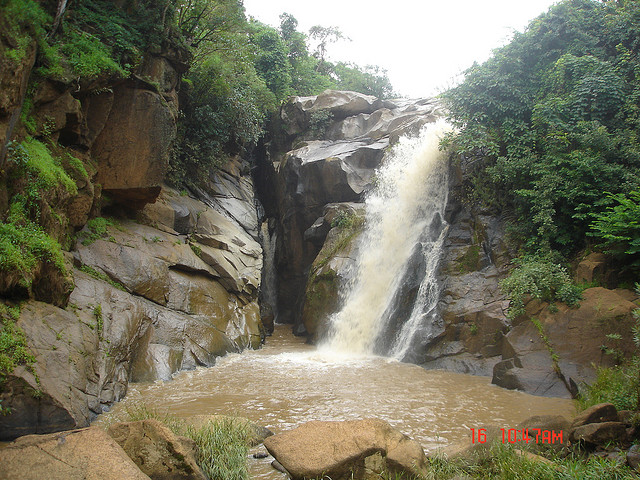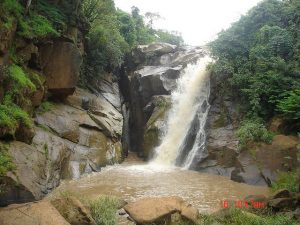 If you are looking for the best waterfall to get refreshed, then consider Assop Waterfall.
The waterfall is surrounded by good vegetation made of forest and rocky parts, Its greenish environment gives us evidence of Nature at its Peak.
Assop waterfall is situated along Jos-Kagoro road and about 70km from Jos, Plateau State. Birds and other wild animals are often found drinking from the beautiful waters of the waterfall.
8. Awhum Waterfall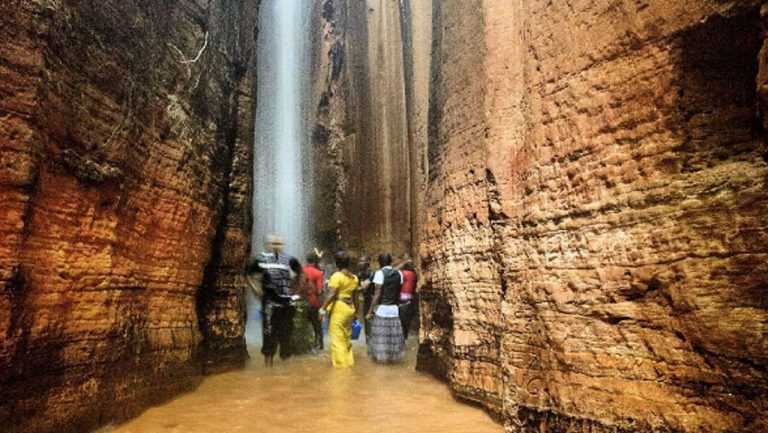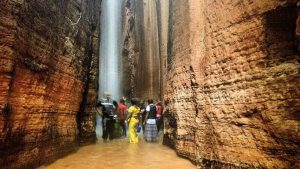 Awhum waterfall location is along 9th Mile expressway, which is half an hour drive from Enugu State in the eastern region of Nigeria.
It is secured by Catholic Monastery so that people will not damage its tourism potentials, the waterfall is filled with a continuous stream of the river that flows from a large rocky area down to the delight of the beautiful vegetation
Anwhum waterfall is known as the best waterfall in Enugu for tourism.
9. Kwa Waterfall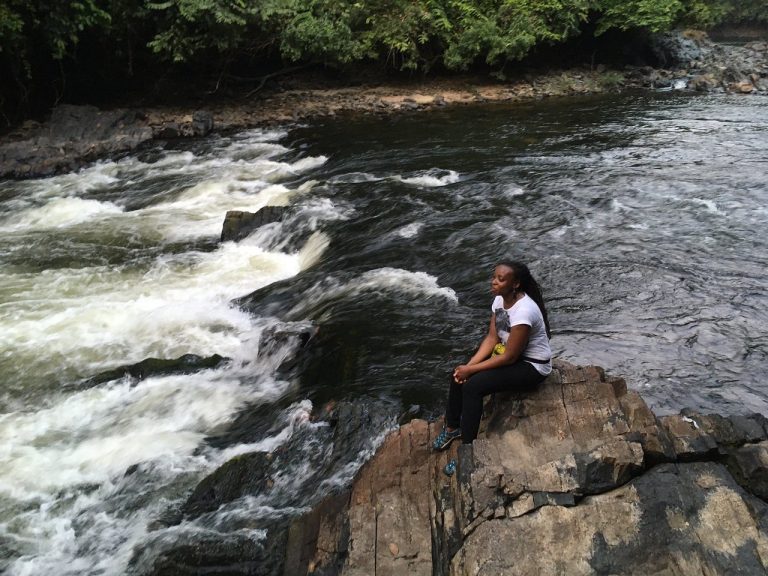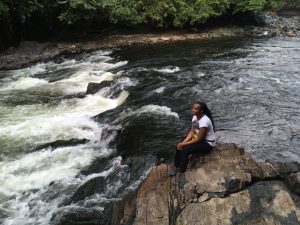 Kwa waterfall can be seen just inside Cross River National Park, about 25 kilometers north of Calabar on Ikot Offiong – Ekang road. Its beautiful water flows down to a stream of waters, it is surrounded with good vegetation and a cool environment that you would wish to take a cool bath.
The water flows with a very high current during the rainy season so it is not safe for swimming at this time because you could get drowned.
Lastly, the water flows down to a river called Kwa Ibo River or Kwa River
10. Matsirga Waterfall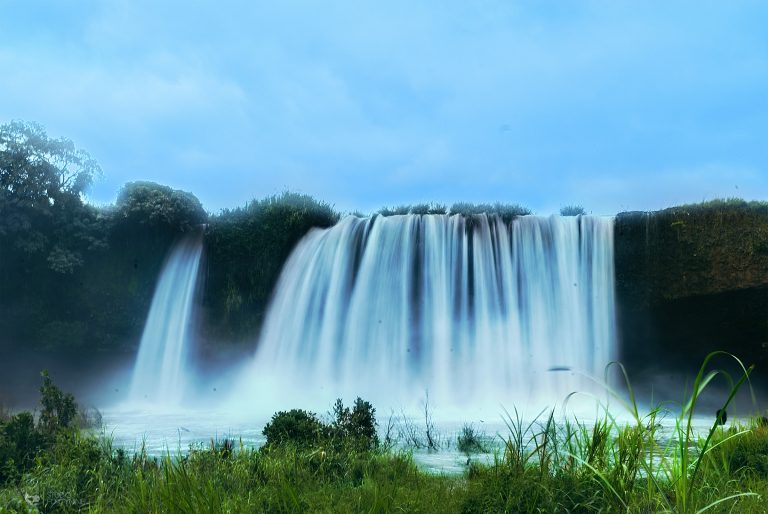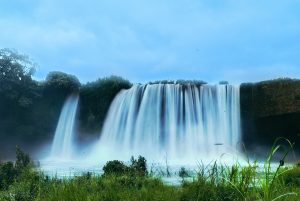 Matsirga Waterfall can be seen at Kafanchan, a small settlement in Madakiya Ward, Zangon Kataf LGA, southern Kaduna State. It is considered among the most beautiful places formed by nature in Nigeria.
Water from Kagoro hills flows down from four different waterfalls of about 25 meters rock cliff to form a large pool at its bottom. It is evident that the Matsirga Waterfall is among the most beautiful places you can visit in Kaduna for tourism, field trips, and relaxation.
Checkout:
Types and Ways of Acquiring Citizenship in Nigeria
Conclusion: Most Beautiful Waterfalls in Nigeria
Nigeria is blessed to have most of the biggest waterfalls in Africa, it is evident God created the universe which is considered to be a perfect creation.
In recent years, these beautiful waterfalls have caught the attention of tourist visits, field trips, and photography. In addition, some wild animals that seem extinct are often seen at these waterfalls.
I hope this post has provided you with enough options to choose from when searching for awesome waterfalls to visit in Nigeria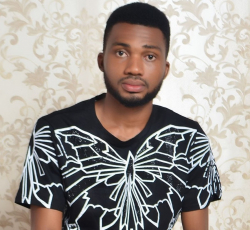 Latest posts by Benjamin Targba
(see all)