It's interesting to note that Nigeria is among the countries with active international airlines. These airlines are also actively promoting accommodating timetables, more package offerings, and easier booking procedures in order to maintain a satisfied customer base.
Which one, though, should you pick for the best flying experience given the level of competition and options available?
So, if you're unsure of which airline to fly on for your upcoming vacation outside of Nigeria, check out the most well-known international carriers.
This article includes information on their routes, costs, and additional services. We've compiled a thorough list of some of Nigeria's top airlines here to make it easier for you to choose
where to go next.
Best International Airlines in Nigeria
The following is a list of Nigeria's top 10 best international airlines that fly to Nigeria
1. The Emirates Airline
Emirates Airlines is the top foreign airline operating in Nigeria. Emirates is a United Arab Emirates airline that is operated by the Dubai government. To provide passenger and cargo services, it owns more than 250 aircraft. Emirates is recognized as the best airline in the Middle East due to its dependability and excellent services.
Whenever you fly in first class with Emirates Airlines, you'll enjoy high-rate entertainment as well as luxurious private suites and lounges. The welcome that the cabin crew extends and the meals that are available for every flight class is unaffected by this.
Emirates Airlines maintains offices in Nigeria's Central Business District in Abuja and Victoria Island in Lagos. The only airline in Nigeria that offers a direct trip from Lagos or Abuja to Dubai is this one.
You can count on receiving first-rate service and hospitality according to the Emirate's catchphrase, "Fly Better, Fly Emirates." Emirate Airlines now runs flights between the international airports of Lagos and Abuja in Nigeria.
2. British Airways
Among the most established and secure airlines in the world is British Airways. It was established as Aircraft Transport and Travel Limited in 1916. It is now more than 106 years old. The main airline in the British overseas territories.
British Airways' primary hub is located at Heathrow Airport in London. It has collaborated with a number of prestigious airlines and is currently a founding member of certain airlines operating in various nations.
According to the 2020 list, British Airways is among the safest airlines to fly with. Additionally, British Airways offers complimentary food on lengthy flights and doesn't charge for check-in as part of their commitment to making sure that their clients enjoy their journey.
British Airways has hubs at Nnamdi Azikiwe International Airport in Abuja and Muritala Mohammed International Airport in Lagos, Nigeria.
3. ASKY Airline
An independent airline based in Lome, Togo, is called ASKY. It has 23 destinations and flies out of Togo's Gnassingbé Eyadéma International Airport with ten aircraft. ASKY now operates flights throughout West and Central African nations.
Abuja is where the Nigerian office is situated. It was founded in 2008, and following a series of discussions by the African unions, it began full activities in 2010.
The ASKY airline is among the best for travel to destinations in Africa because it has consistently upheld standards over the years.
ASKY Airlines fly to a number of locations, including Yaoundé, Lome, Mali, Gambia, Guinea Bissau, Congo, Nigeria, and Benin.
4. Turkish Airlines
Turkish Airlines began operations on May 20, 1933. Turkey's national airline, Turkish Airlines, has its headquarters at Yeşilköy in Istanbul. It offers consistent service to 290 cities across Europe, Asia, Africa, and the Americas.
Turkish Airlines was the fourth-largest airline in the world as of July 2015 based on the number of destinations. With more than 24 cargo aircraft, Turkish Airlines' cargo service offers service to over 80 destinations.
The airline is present in Nigeria at Nnamdi Azikiwe International Airport in Abuja and Murtala Mohammed International Airport in Lagos.
Turkish Airlines' Nigerian Office is located on Adeola Odeku Street, Plot 1, Wing B, South Atlantic Petroleum Towers, 2 and Floor, Victoria Island, Lagos.
5. Royal Air Maroc
The main flying company of Morocco is Royal Air Maroc. The Casablanca Anfa Airport serves as its corporate office, which is owned by the Moroccan government.
International flights are scheduled by Royal Air Maroc to destinations in Asia, Europe, North America, South America, and Europe.
Additionally, it offers trip options based on financial constraints. The entertainment this airline offers, regardless of flight class, is one of its benefits.
There are several options for entertainment for travellers, including newspapers, music, documentaries, magazines, television shows, and more.
You are permitted to fly with your infant and are given a tiny cot by Royal Air Maroc. Pets are also welcome on the vacation. Major airlines like Kenya Airways, British Airways, Qatar Airways, and others share codes of agreements with Royal Air Maroc.
Muritala Mohammed International Airport Lagos is where Royal Air Maroc has operations in Nigeria.
6. Qatar Airways
The best airline companies in the world include Qatar Airways. This is in accordance with the airlines' performance in terms of friendliness, high-quality services, and safety. With more than 230 aircraft at its operational base in Doha, Qatar, it is a state-owned airline.
Since its inception in 1993, the airline has served over 173 destinations with services that are well-known around the world.
Qatar Airways partners with major airlines all over the world because its travel destinations are spread over 6 continents.
The airline offers flights to, among other places, the United Kingdom, Australia, the United States, the United Arab Emirates, Finland, Thailand, Morocco, and Seychelles.
Major international airports in Nigeria are served by Qatar Airways. Qatar Airways provides beverages and entertainment options in all aircraft classes to help you unwind as much as possible while travelling.
7. Egypt Air
One of the best foreign airlines in Nigeria is Egypt Air. Cairo International Airport serves as its corporate office, which is owned by Egypt. This airline has 70 planes and flies to 90 locations.
Egypt Air started conducting regular flights in 1933. The airline and the Star Alliance organization have a solid working relationship.
Egypt Air is a well-regarded airline that offers the greatest services in hospitality, plush seats, food, and drinks during flights. Your luggage is weighed and checked based on the flight class you are on, either business class or economy class.
It's crucial to follow the airline's policies since the contents of your bags or luggage will be checked at the airport before boarding.
Lithium battery travel is not permitted on EgyptAir flights due to security concerns. The airline has hubs at Lagos, Abuja, and Kano international airports in Nigeria.
8. KLM Royal Dutch Airlines
"Koninklijke Luchtvaart Maatschappij," generally known as Royal Dutch Airlines or KLM, is a Dutch airline. After being founded on October 7, 1919, it operated its first scheduled trip between Amsterdam and London on May 17, 1920. Before its merger with Air France in 2004, it was the oldest continuously operating airline in the world.
You can fly in one of three classes with KLM; the amenities offered vary depending on the class and the journey time or distance. Business class seats have convenient armrests and charging connections, as well as space for you to lie down.
Additionally, the KLM airline provides amenity packs and personal entertainment. Their offerings are periodically updated to satisfy your ever-changing wants. The KLM airline serves several different nations throughout the globe, including Nigeria.
9. Air Peace
Over the years, Air Peace has been recognized as Nigeria's most improved foreign airline. Allen Onyema, the owner of this airline, owns a private airline in Nigeria. It handles both domestic and foreign flights. The airline was just founded in 2013. Currently, Air Peace travels to locations in Nigeria and West Africa.
Additionally, it provides flying services to 20 different locations in the Middle East using 31 aircraft. The Muritala Mohammed International Airport in Lagos serves as the airline's primary hub in Nigeria.
However, it is available on other Nigerian local and foreign carriers. Air Peace is engaged in technology advancements and has recently purchased the newly created Boeing series.
Despite their poor customer service, Aipeace is still considered one of the best international airlines in Nigeria
10. Kenya Airways
The national carrier of Kenya is called Kenya Airways. It was established in 1977, with its headquarters located in Kenya's Jomo Kenyatta International Airport. Its fleet of 38 vehicles travels to 53 different locations.
Kenya Airways is a public-private company at the moment, with private investors owning shares of the airline. Nairobi, Johannesburg, Dubai, Europe, Germany, and other popular destinations are just a few of Kenya Airways' important flights. Kenya Airways mostly operates out of Lagos' Muritala Mohammed International Airport in Nigeria.
The primary planes of this airline aim to make you feel comfortable and well-served. The amenities include screens for entertainment and a business-class lounge.
Conclusion: Best International Airlines in Nigeria
In summary, scheduling your vacation and booking your flights in advance is essential when flying internationally from Nigeria.
Most airlines don't give a refund should you miss a flight as long as it leaves on time. According to the airline's procedures, check-in starts at least three to six hours before your flight.
Keep in mind that the aforementioned airlines were chosen based on their merits and past customer feedback. The greatest or most dependable one has nothing to do with this arrangement. But keep in mind that choosing an airline depends heavily on your location and spending plan.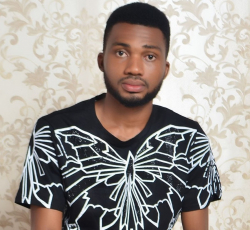 Latest posts by Benjamin Targba
(see all)