This post covers everything about the history, aims and functions of NDLEA in Nigeria.
History and Aims of NDLEA in Nigeria
In this paragraph, you will understand the history of NDLEA in Nigeria.
What is NDLEA?
NDLEA stands for National Drug Law Enforcement Agency. It is an important agency of the Federal government and was established in December 1989 under decree 48 of the constitution which is otherwise known as the Act of Parliament.
Recently, there has been an increasing number of drug trafficking in the country, people sell illegal drugs both locally and internationally. In addition, the youths were getting more and more into this prohibited act of drug smuggling, therefore, causing social and health hazards to the human race.
The Federal Government had to take quick action in other to curb illegal drug trafficking/smuggling in the country. So this brought about the National Drug Law Enforcement Agency. The NDLEA aims to help in putting an end to drug smuggling and tracking down traffickers.
Aims of The National Drug Law Enforcement Agency in Nigeria (NDLEA)
The major aim of the NDLEA is to prohibit the production and selling of illegal drugs in Nigeria, the agency also aims to be the largest drug enforcement agency in Africa, in investigating drug smuggling related cases, tracking down traffickers and punishing them.
Functions of The National Drug Law Enforcement Agency (NDLEA) in Nigeria
Having understood the history and aims of the NDLEA. Let us quickly look at some of the basic functions of NDLEA in Nigeria
1. Enforcement of Drug Law
The NDLEA has been charged with the responsibility of enforcing drug laws which all citizens must obey, in addition, anyone found guilty of drug trafficking will be given severe punishment according to the law.
However, there are other certain agencies outside the NDLEA that also enforce drug laws, the NDLEA, therefore, works together with these agencies to curb drug trafficking in Nigeria.
2. Prevention of Illicit Trafficking of Hard Drugs
This agency also carries out preventive measures to track down the illicit trafficking of hard drugs such as marijuana, cocaine, and narcotics in Nigeria.
It is impressive to note that the agency has worked effectively well to stop the trafficking of these hard drugs in various areas including the airport where people plan to take these drugs abroad.
3. Works At Airports and Beyond To Track Down Trafficking
The NDLEA works at airports to check and investigate any cases of trafficking by people coming in and moving out of the country. The agency also works together with other international drug agencies in other to stop the drug trade.
International drug agencies also help to proved valuable information during investigations of drug trafficking cases.
4. Destroy Narcotic Plants And Substances
Most Narcotic plants and herbs are grown in Nigeria in secret places. The National Drug Law Enforcement Agency also works to investigate these areas and track down the cultivation of illegal drugs substances and narcotics in Nigeria.
The NDLEA also punish people caught in the act of growing Narcotic plants.
5. Investigates Financial Proceeds From Drug Businesses
The NDLEA does not only track down drug trafficking but also investigate the financial flow of these drug business. The money generated from selling these illegal drugs is seized and punishments are given to offenders.
It is important to note that one of the major reasons people engage in trafficking is to get quick money and fight poverty.
6. They Play An Important Role in Drug Research
One of the most outstanding duties of the NDLEA is doing drug-related research. In collaboration with other international agencies, the NDLEA takes a major part in drug research. With the application of scientific knowledge and technology at disposal, they are aimed at identifying most of these drugs, e.g, stimulants, and hallucinogens as well as understanding the complications of these drugs to the health and social life of Man.
7. Educating The Public
"Knowledge is Power and Ignorance is a disease"
So the NDLEA also helps in creating awareness and educating people on the dangers of drug trafficking and its implication for human health, They also offer programs that will inform mostly the youths on the dangers of taking hard drugs and substances and its implication to physiological well being.
8. Punishment of Drug Traffickers
Those found guilty of smuggling drugs and well as growing narcotic plants are arrested and brought to order. The NDLEA enforces punishments for those caught in the act, this is one of the important functions of NDLEA in Nigeria.
Read Also:
Nigerian National Symbols and their Meaning
History of Peace Corps in Nigeria
Heroes and Heroines who fought for Nigerian Independence
Conclusion: History and Functions of NDLEA in Nigeria
In conclusion, I hope this article on the History and functions of NDLEA has provided insightful information on all you should know about the agency, its roles and functions.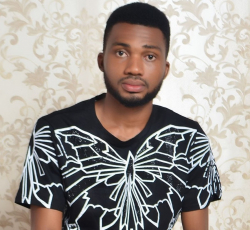 Latest posts by Benjamin Targba
(see all)