Are you looking forward to renting a property in Nigeria? This post will provide an informative guide on everything about Tenancy Law and Tenancy Law agreement in Nigeria.
Tenancy Agreement Law in Nigeria
A Tenancy Agreement is an agreement or contract between two persons usually a Landlord who rents or gives out a property to another person called the Tenant.
Before writing a Tenancy agreement both the Landlord and Tenant will come to come in terms together. Furthermore, there must be written documentation stating everything on the contract.
Both Landlord and Tenant have rights in all Tenancy relationships whether or not a Tenancy Agreement exists. However, a Tenancy Agreement is important because it provides further protection for both the Landlord and the Tenant.
As a Landlord who wants to rent out your property, or a Tenant who wishes to rent a property, it is advisable that you insist that there is a Tenancy Agreement.
In Nigeria, it is the responsibility of the Landlord to create the Tenancy agreement. Nigeria Property Centre (NPC) has made it possible for all Landlords to create a personal Tenancy Agreement.
However, the Tenant has full rights to review the tenancy agreement so as to be aware of the conditions and policies state in the Agreement or contract and to reject if the agreement is not satisfactory to him.
As a tenant going into a tenancy agreement it is advised that you get a Good Lawyer that will assist you in reviewing the tenancy agreement.
How To Write A Tenancy Agreement in Nigeria
When writing a tenancy agreement both the Landlord and the tenant should ensure the following in the tenancy agreement.
Names and address of both the Landlord and the Tenant
The Location of the Property
The duration of Tenancy
The cost of renting the property
Other applicable amounts such as legal fees, agency fees, security deposits, service charges/fees, etc as applicable
The agreed terms between the Landlord and the Tenant
A list containing all the of bills the Tenant is responsible to pay
Below is a sample of tenancy agreements in Nigeria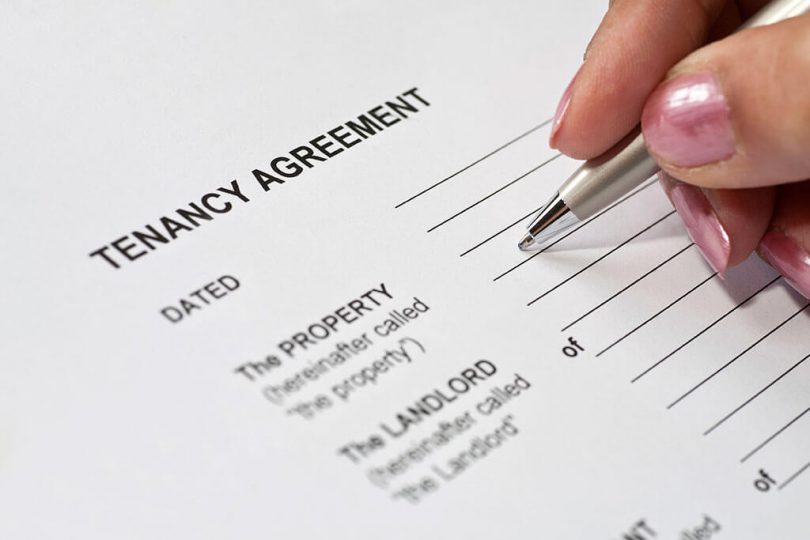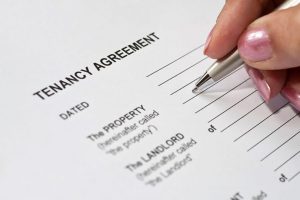 Where to Get A Tenancy Agreement in Nigeria
If you are a landlord who has not gotten a tenancy agreement you can do so by reaching out to Nigeria Property Centre (NPC) before renting out your property to a tenant.
A Tenant who has just received a tenancy agreement paper to sign, It is important that you consult a lawyer who will assist you with the whole process of review and signing.
Tenancy Agreement Law & Rights of A Tenant in Nigeria
If you are a tenant, there are certain rights you have towards your landlord and as regards the use of the property that is been rented.
It is important to know your rights as a tenant so that you will be able to apply them when necessary. Below are some of the rights you must know as a tenant
1. Right To Collect Receipt Of Payment
This is the first and most paramount right of a tenant. Once you have paid your rent, It is your right to request for a receipt
of payment and it should be signed with signature and date the rent was paid by either the landlord, his lawyer or any other person who has a warrant from the Landlord. The receipt will serve as your evidence and backup to show when the rent was paid and the witnesses.
When issues arise between the Landlord and the tenant, the receipt could be used in court to calculate the precise time frame for a valid quit notice especially in a situation where there is no agreement
2. Right To A Written Agreement
It is the right and responsibility of the tenant to ask for a written agreement when coming into a tenancy agreement. The written agreement should contain valuable information about the house or property to be rented. The tenant should also seek the service of a lawyer to carefully review the written agreement terms.
3. Right To Exclusive Possession
Once you have met an agreement with your Landlord you now become the owner of that property and have full access to it and also have the right to use it in peace. The landlord has no right to use that property or do anything without your consent.
However, the landlord still owns the property and is free to maintain the property but doing so without your knowledge will be regarded as trespassing and you have the right to sue him/her.
4. Right To Valid Quit Notice 
Nigerian tenants are very ignorant and shy away from this right. You must never forget to apply this right when necessary.
The Nigerian Law states that every tenant is entitled to a compulsory '7 Days Notice to Recover Premises. This 7-day notice comes after the expiration of the initial notice to you to quit the property.
However, in most cases, this Law is applicable depending on the rent period agreement. The amount of time given to the tenant to stop using the property could be weekly, monthly, yearly, depends on his rent.
A one-year (or above) tenancy will require a notice of 6 months
A one-month tenancy requires a minimum notice of 1 month
A one-week tenancy requires a minimum notice of 1 week
5. Right To Habitable Premises
This Law states that the property rented must be valuable for the purpose it is rented for. Your Landlord owes you every right as to which the property is fit and good enough for the purpose it is rented for regardless of how much you rented the property.
That is why it is always advisable to employ the services of a Lawyer.
Ending A Tenancy Agreement
A tenancy agreement could come to an end if the following happens
Violation of the tenancy agreement terms
Failure to pay rent
Illegal activities
Read Also:
Types and Ways of Acquiring Citizenship in Nigeria
Best Nollywood Casting Industries in Naija
Conclusion: Tenancy Agreement in Nigeria
If you are looking forward to acquiring land or property for rent, I hope this post has provided vast knowledge to you about the Tenancy agreement law in Nigeria, the sample tenancy agreement in Nigeria in doc, and the right steps to take.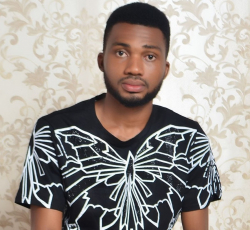 Latest posts by Benjamin Targba
(see all)