Are you looking for good-paying jobs in Armenia for foreigners? You've arrived at the appropriate place. This article will detail all of the current positions in the European country for immigrants seeking employment.
Armenia also has a developing and diverse economy that is welcoming to foreign investors. However, this does not imply that expanding and bringing foreign labour to Armenia is simple.
Unless otherwise specified, your personnel will require an Armenian work visa and a work permit. Let's take a closer look at each one.
Work Visa in Armenia
Let's have a look at the various work visas accessible to foreigners planning to visit Armenia. Citizens of the United States, Australia, Spain, Sweden, and other countries do not require an Armenian work visa. Most people, however, will need to apply for one of the visas listed below.
Official visa
Diplomatic visa
Transit visa
How To Obtain Armenia Work Visas
Foreigners will need a work permit in Armenia before they can lawfully work in Armenia. Unless they are a highly skilled foreign specialist, a business owner, or a senior executive, this is an exception.
As an employer, you must first look for Armenian residents to fill the position. The Ministry of Labor and Social Affairs (MLSA) will undertake a labour market test in Armenia to ensure that qualified and available local workers are not in short supply.
You can apply for a work visa on behalf of a foreigner if the MLSA can't discover any eligible candidates or if you have valid reasons for rejecting those employees.
Work permits have a set duration but can be renewed upon request. After receiving their work permit, the foreign national must apply with the Passport and Visa Department for a temporary residency permit.
Jobs in Armenia for Foreigners
If you are seeking Jobs with good pay in Armenia for foreigners then consider the below
1. Teaching Jobs in Armenia
The majority of teachers who travel to Armenia intend to volunteer. For teachers interested in teaching English, a TEFL certificate is suggested. International or private school positions are often based in Yerevan, Armenia's capital, and require teachers to hold a teaching license from their home country.
2. Tutoring/Teaching Jobs
Throughout the year, there are numerous teaching and tutoring positions available. Because the school year in Armenia begins in early September, teacher recruiting for private or foreign schools typically begins in January or February. Volunteering and English language teaching roles may be offered throughout the year, based on availability.
3. Driver Jobs
Are you a seasoned driver who has always wanted to drive in a foreign country? Armenia will provide you with a living and allow you to bring your family with you. There are numerous Armenian companies that will assist you with obtaining a Green Card and a permanent position with one of the country's leading transportation companies.
Furthermore, truck drivers account for a large percentage of driving professions in Armenia. You will be responsible for carrying things from one location to another in these positions. If you're a truck driver, you'll be operating big or tractor-trailer trucks while doing tasks safely and efficiently.
Qualifications and criteria include a minimum of three (3) years of recent driving experience.
4. Caregiver Jobs
Armenia really does have some opportunities for foreign caregivers. Caregivers assist a wide spectrum of people with personal care and support. This assistance usually comprises assisting people with their everyday tasks, such as showering and cooking meals.
Seniors, persons recovering from surgery, disabled adults, and veterans are the most common clients of caregivers. This can happen in an institution or through in-home care.
Caregivers must have a high school diploma or a bachelor's degree in general education (GED). In addition, most caretakers must have a valid driver's license.
5. Hotel/Restaurant Jobs
Armenia's restaurant business is thriving, busy, and full of job prospects. If you want to work in the restaurant industry, there are plenty of chances available.
We'll go through some of the most typical restaurant occupations and what they entail in the sections below. You can then determine which career is best for you!
In Armenia, what jobs are available in the restaurant industry? Server, Bartender, Cook, Dishwasher, and Restaurant Manager are among the positions available.
How To Find a Job in Armenia as a Foreigner
A list of resources for foreigners looking for work in Armenia is provided below. You should expect a response rate of 0.5 to 1.0 percent from the sites listed below. Nonetheless, I recommend that you give these sites a shot because you never know what you can find out with a simple e-mail or application.
1. JobFinder.am
Job Finder is one of the most popular job search sites in Armenia. If you don't speak English and need to explore the site, Google Translate can help.
2. Career Jet
You've probably heard of Career Jet. It's a massive job-search engine. They provide Armenian search listings.
3. Job.am
A fantastic job search engine that includes Armenian job openings.
4. HR.am
The majority of the job postings on HR.am are oriented toward Armenians. You can't score if you don't shot, though. Send in your resume after it has been translated. Check out what happens.
5. Career Center
Job postings, internships, and scholarship possibilities are all available through the Career Center.
6. Linkedin
Lastly but just not least, this vast professional social network is a valuable resource for establishing field and location contacts.
That's all there is to it! As a foreigner, these are the finest areas to look for work in Armenia. You can also utilize them to search for employment opportunities in Armenia
Read Also:
Jobs in Croatia for International Students
Part-time Jobs in Belgium for Students
Jobs in Italy for International Students
Student Part-time Jobs in Helsinki
Conclusion: Armenia Jobs for Foreigners
There are numerous job options in Armenia. Some of these positions are filled by foreigners who have recently arrived in the nation. How did they get to this point?
The key industries in Armenia's economy have traditionally been textile production and chemical processing. These industries have brought in a lot of money, boosting the country's GDP.
Foreign residents who wish to work in Armenia must first obtain a work permit.
You will require sponsorship from your prospective employer in Armenia to obtain a work permit in Armenia. These employers must meet a number of requirements, including the requirement that no Armenian citizen fill the position.
As a result, you must have a job lined up in Armenia before submitting your application. We went over all of these steps in this article to help you work in Armenia.
Nonetheless, as stated above, the focus of this article was on the jobs accessible in Armenia for foreigners.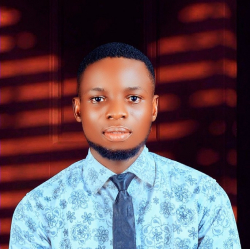 Latest posts by Mfonobong Daniel
(see all)