Are you among international students seeking part-time Jobs in Belgium? Stick with us while we present you with amazing prospects! We recognize the stress that comes with studying abroad, particularly in terms of the financial implications.
A little more money from a part-time job can go a long way toward helping you. It can help you pay for extracurricular activities and, in some situations, cover the cost of your education. This blog has created this guide to provide you with a basic understanding of what students can do to make money while studying in Belgium!
Work in Belgium
Belgium's economy is largely dependent on foreign firms. There is also a lot of industry-focused around Antwerp's port, which is Europe's second-largest.
Belgium has a somewhat higher than 10% unemployment rate. It is a popular destination for ex-pats due to its excellent tourism infrastructure, proximity to neighbouring countries, and inexpensive cost of living.
It's also an excellent area to retire to. Belgium offers a variety of options for international students, including premier institutions and colleges. As a student, you can also find part-time work in Belgium.
This guide is incredibly useful if you're seeking part-time jobs for overseas students. If you've visited Belgium before, there's a good chance you already know about certain job openings.
How To Get a Work Permit for a Part-time Job in Belgium
Non-EU nationals who desire to work for a living in Belgium must obtain a work permit. Non-EU nationals can also work in tourist zones year-round in select restaurants and hotels. If you don't want to work full-time, there may be opportunities for part-time work.
Let's have a look at how to get a work permit C in Belgium for part-time work:
1. First, the holder of a Belgian resident permit must apply for a work permit C at the Department of Economic Migration
2. The migratory labour department will review the application. If the applicant fits the qualifications, his application will be allowed; if he does not, his request will be denied.
3. The application meeting that resulted in a rejection decision might be appealed for review and elimination of the objections that led to the refusal
Note: the work permit C is valid for one year. As per the length of their study program, students might extend it for the next year.
Part-time Jobs in Belgium for International Students
In Belgium, students can find a variety of job opportunities. Foreign students, interestingly, are not forbidden from working in the country. There are numerous work prospects for international students in Belgium. These occupations are appealing because they are part-time, enabling students to work while attending school.
Students in Belgium can work 20 hours per week in addition to their studies. They could even be able to make enough money to meet their expenditures while abroad.
The following are the most common part-time employment for international students in Belgium
Restaurants work as an event planner
Delivery jobs
Cleaning duties
Working in retail
Tutoring
Working in the tourism industry
Working in a hotel
Many service vocations as well as craft jobs.
Students may be able to get work at restaurants, warehouses, supermarkets, cafes, and other public venues. You can also look for employment openings in your department or faculty on the university portals.
Writing, web design, graphic design, social media management, digital marketing, and other freelance tasks are also available online. If you're interested in any but don't have the necessary abilities, you can take a quick course to brush up on your knowledge and get started.
Working while studying in Belgium is extremely possible with these options. Make sure your marks are sufficient to advance to the next academic level. Failing in your studies because you are working may reflect negatively on you. As a result, allot enough time to your education in order to strike a balance between school and work.
Finding Part-time Jobs in Belgium
There are various job opportunities if you want to work for one of the worldwide corporations that employ thousands of ex-pats. However, they can be quite competitive, and fluency in both French and Dutch is frequently required.
Alternatively, if your professional credentials are insufficient, these huge organizations may dismiss your application right away.
As a result, it's advisable to do your homework before applying for overseas jobs. Part-time work in tourism is also available for English speakers. Unlike in many other nations, however, most seasonal work is relatively casual, with hours ranging greatly. Waiting tables to managing parking lots are all possibilities.
Furthermore, when hunting for such jobs, it's critical to be adaptable. In Belgium, the legal working age is 18 years old. During the school holidays, teenagers aged 15 to 18 may only work for up to 3 hours every day. Employers must pay you at least €1 more than the statutory minimum wage if you are under the age of 25.
Read Also:
Can International Students Sell on Poshmark?
Finding Part-Time Student Jobs in Belgium: Some Pointers
When looking for part-time student jobs in Belgium, keep the following points in mind:
1. Students might look for part-time work possibilities on campus. Students have the option of working in the cafeteria, library or assisting the administrative department.
2. To save time on travel, seek jobs near institutions or places of residence. Students can talk to their classmates who are already working and join the same group.
3. Working in an amusement park, grocery shop, mall, showrooms, restaurants, petrol pumps, or even working from home are some of the options available to students outside of college
4. Students can simply take advantage of several chances. Internships are offered by many schools and universities as part of their academic programs. Students can earn money through internships while also continuing their academics.
5. Working part-time as a student boosts your resume. It's also a nice recommendation for someone looking for a regular day job. In general, any student in Belgium can apply for such occupations and earn money.
The Minimum Wage in Belgium for International Students
A statistical report shows that the minimum wage in 2019 is €1,593.80 a month, or €19,126 a year (taking into account 12 pay periods). This marks a 2% rise (around €31 a month) on 2018's level. The minimum wage in Belgium operates on a monthly basis rather than an hourly one.
This means that as a student you may earn a maximum of €12,657.14 gross per year. This gross amount applies after deduction of your (reduced) social security contributions. This amount is called the tax-free amount. If you earn more, you will have to pay taxes.
Conclusion: Part-Time Jobs in Belgium For International Students
Belgium is a lovely country with numerous benefits for those who want to increase their employability while learning there. Even though the job market is competitive, part-time work for students is still available in Belgium.
If you realize where to search and are ready to put in the effort, you can do this. You will greatly boost your chances of enjoying some of the perks that come with residing in this magnificent country if you do your homework.
Please contact us if you have any other part-time jobs in Belgium for international students that you think we should know about.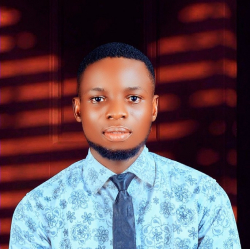 Latest posts by Mfonobong Daniel
(see all)