Are you looking for a list of job search sites in Nigeria where you can get updates and search for the latest job vacancies near you in 2023? then you're in the right place.
Searching for jobs has become really easy; unlike before; all you need to get started is basically your smartphone and a good internet connection.
Yup, right from the comfort of your home you can get search for and get your desired job as soon as possible, it's how advanced technology has taken us.
Did you know there are websites that post and give updates on the latest Nigerian jobs available for application?
It's easy, pick your smartphone open the web and go to any of these websites and you can find the latest ones.
In this post, I'm going to list 5 of these websites for you. Trusted ones only of course.
Want to check them out right away? here's the list.
Top 5 Job Search Sites in Nigeria 2023
Jobber Man
Hot Nigerian Jobs
Jobzilla
Recruitment Trust
Indeed
Here's a detailed explanation of how each of these sites works and how you can get the best out of them.
Jobberman
Jobberman is No. 1 on this short list and also one of the oldest job search websites in Nigeria founded in 2009 (Over 13+ years as at the time of writing this article)
If you're looking for a job search site that has all of the below functions then Jobberman is what you want to take a look at
What you can use it for?
Get alerts and job updates
You can have them review your CV
Skills Training for Users
Offers advice on job search
To get started with Jobberman, all you need to do is signup for an account, it's free and complete your profile. Then wait for job opportunities.
It's easy as that with Jobberman.
Hot Nigerian Jobs
No. 2 on the list obviously.
Just as the name implies, HNJ is another job search website in Nigeria where you can get the latest updates on hot jobs.
If you've gone through jobber man and feel it's not for you, then HNJ is a good alternative.
Hot Nigerian Jobs is a large database/marketplace for job hunting plus you can even filter by state, region etc.. to get results easier and faster.
Let's say you're looking to search for jobs and recruitment in a particular state you can easily select that state to get vacancies available there.
This is a very good website you shouldn't miss out on, you don't even need to register an account before beginning your search.
Jobzilla
Been hearing about Jobzilla for years and I'm sure it's another great website you definitely want to check out.
Jobzilla publishes lots of vacancies on their website for users. So if you're looking to land your dream job, quickly go to their website and hit the "See latest jobs" button.
That's how you get started with them and you can as well browse the latest jobs based on location.
They also help you write your application and cover letters to make things easier and faster for you.
Sounds good? check it out and let's see how it goes.
Recruitment Trust
Never heard of this one (this is my first time) but decided to still add them to the list as I've seen people recommend them.
Fortunately, they can be trusted even though new in the game, it is a fast-growing website in Nigeria for job hunting.
On Recruitment Trust, you can search and apply for jobs, and connect with reputable companies so that you can get hired
That is basically what they do! no doubt this is another website you want to note down just in case the first 3 I recommended do not satisfy you.
Wouldn't be bad to give this one a try too, after all, it's free. You could land your dream job here who knows?
You can do a few things with Recruitment-Trust:
Get alert of new job vacancies
Get your CV re-written by experts
You can also post jobs if any (totally optional)
All in all, this is another good site to have in your books.
and last but not least we have Indeed.
Indeed
Not a 100% Nigerian-based job search website however the country is not an exception.
In the world, we can say Indeed is one of the best job openings and listing websites.
Remember, "in the world". Literally one of the best in the world
This is great for Nigerians too even though this is an American-based website, Nigerians can also search for Jobs, apply and get hired.
Ever heard of a remote job?
Am sure you know where I'm heading.
Anyway, this website was launched in 2004 and to date, it's still functioning really well and definitely your go-to for job hunting.
You can search for jobs by title, city, country, etc.
On the website you can as well;
Create and Submit your cv
Apply for jobs
Browse Companies
etc…
This one's really good as you can search for jobs across different countries, a very big step to landing a high-paying dream job.
Make sure you check it out.
FAQS about the top job search sites in Nigeria for 2023
These are questions readers who are on the hunt for jobs are asking, and I've made sure to answer everything below.
Which is the best site for job searching?
There are a lot of websites where you can search for jobs easily and Jobberman is the best according to reviews, credibility and statistics. Meanwhile, feel free to go through the list on this post..
How do I upload my CV on Jobberman?
First, you have to prepare the CV; when done, click on upload and attach the file and your cv will be uploaded instantly.
How can I get a job fast in Nigeria?
Follow the below tips and you'll be able to get a job fast;
Take good advantage of job search sites, especially reputable ones
Join communities/forums that talk about career and jobs
Prepare a nice CV or have a professional do it for you
Read also:
Part-time Jobs for Students in Belgium
Cost of Chinese Visa in Nigeria
Conclusion
Whether you're an unemployed Nigerian looking for a job or you are a foreigner (from another country) and wish to settle here, these job portals are ideal for you.
Go through the list carefully and I'm sure you'll land your dream job soon.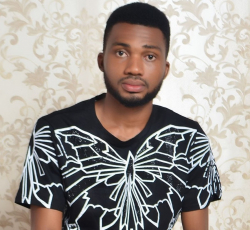 Latest posts by Benjamin Targba
(see all)