In this article, we will be looking at the current WAEC grading system (Marking scheme) for 2022.
The West African Examinations Council (WAEC) is an examination board that conducts the West African Senior School Certificate Examination (WASSCE) for universities in five West African countries and the Joint Admissions and Matriculations Board (JAMB) which is an entrance examination board for tertiary-level institutions in Nigeria.
As a senior secondary student, before you graduate and further your education at tertiary institutions, you must have credit passes in all the core subjects otherwise you will be required to have another sitting.
Your WAEC certificate is as important as your first school leaving certificate because it is needed for you to further your education in any part of the world while NECO is limited to only Nigeria.
Oftentimes, Senior secondary students stress and worry over the WAEC exam even before sitting for it.
Exam fever is inevitable and has made many students lose focus of all they have learned going into the exam.
As a WAEC candidate, It is very important to understand the current WAEC grading system so that it will enable you to plan and prepare well for your forthcoming exam.
When you understand this WAEC marking scheme and grading system, you will be able to set a target for yourself and have the best preparation to achieve your set goals.
In this article, we will do a simplified breakdown of the current WAEC grading system (otherwise known as the WAEC Marking Scheme) for 2021 to enable you to have an insight into how grades are calculated and given.
Current WAEC Grading System (Marking Scheme) in Nigeria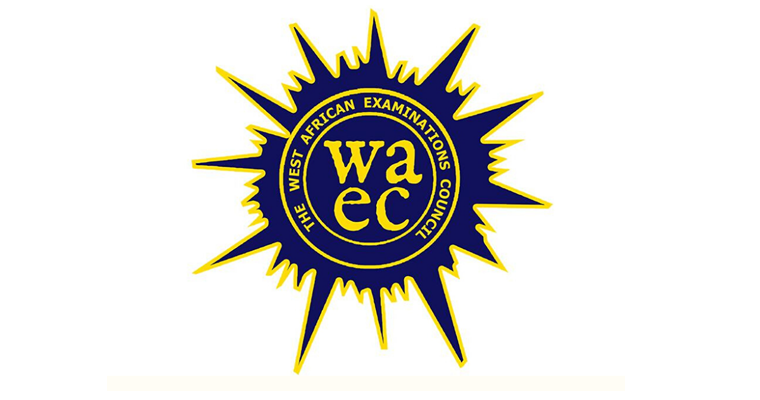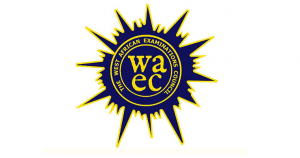 Below is a simplified breakdown of the current WAEC grading system (Marking scheme) in Nigeria
A1 = Excellent
B2 = Very Good
B3 = Good
C4, C5 and C6 = Credit
D7 and D8 = Pass
F9 = Fail.
A1 and B2 in the WASSCE mean Excellent, B3 is B (Very Good), C4 is C (Good), C5 and C6 are D (Credit), D7 and E8 are E (Pass) and F9 is F (Fail).
WAEC Grading System Calculator (by Percentage)
Below is how WAEC is graded by the percentage
A1 = Excellent 75% – 100%
B2 = Very good 70% – 74%
B3 = Good 65%- 69%
C4 = Credit 60% – 64%
C5 = Credit 55% – 59%
C6 = Credit 50% – 54%
D7 = Pass 45% – 49%
E8 = Pass 40% – 45%
F9 = Failure 0% – 44%
  Grade    Numeric Value   Interpretation
| | | |
| --- | --- | --- |
| A1 | 1 | EXCELLENT |
| B2 | 2 | VERY GOOD |
| B3 | 3 | GOOD |
| C4 | 4 | CREDIT |
| C5 | 5 | CREDIT |
| C6 | 6 | CREDIT |
| D7 | 7 | PASS |
| E8 | 8 | PASS |
| F9 | 9 | FAIL |
Kindly note that the above grades are applicable to both the WASSCE for School Candidates and Private Candidates Examination Results.
How to Calculate WAEC Percentage
If you are anxious and wish to know your grade in any of the WAEC subjects, all you have to do is divide the number of questions/marks you think you would get correctly by the total number of questions/marks possible. And multiply by 100 percent.
In that way, you will be able to know if you will get a grade of A, B, C, D, or F even before the WAEC results are out.
If you were able to answer 40 questions correctly out of 60 total questions given in Physics Objectives. To calculate your percentage, it will be (40/60)x100% = 66.67% = B3.
Whereas for theory questions, you are required to attempt only 5 questions. Each question carries 20 marks.
So let's assume you are able to answer 4 questions. And you are sure of 15 marks out of a total of 20 marks for each question. Thus:
The total marks you are sure of is 15×4 = 60.
Also, the total number of marks you can get is 20×5 = 100.
Your percentage score is (60/100)x100% = 60% = C4.
The West African Senior School Certificate (WASSC) is conducted twice a year, May-June and November-December
How To Score 70+ & Get A1 Grade in your WAEC Subjects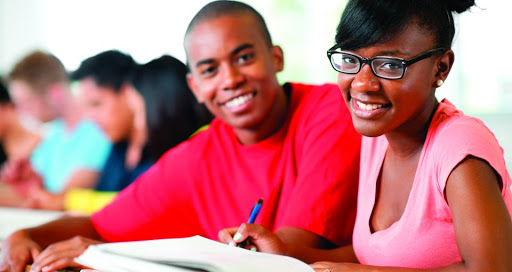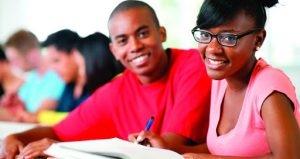 Scoring A1 in your WAEC subjects if not all is nothing but a joy that will never end. Did you know that when seeking admission most schools usually checkout for the grades you acquire in those core subjects that are required for your course of study?
It is quite shameful I have seen a lot of students who bring themselves so low to settle for the less, someone will say; "I am looking for just a C credit pass", but come to think of it; what is actually bad in setting A as your target grade in your WAEC subjects?.
The higher the grade goals you set for yourself, the harder and smarter you are going to work towards achieving it so always aim for higher grades, aim for the best.
To score 70+ and get a grade A in your WAEC subjects, follow the one secret I used that worked for me
1. Read Ahead of Your Teachers
First and foremost, to get that A grade you are looking for, try and cultivate the spirit of self-reading and study on your own ahead of what your teachers are teaching you.
In that way, you will be more prepared towards your goal and you will stand out amongst your mates who are dependent on the teacher.
2. Study Past Question
This is one mistake most students make. I wish to tell you that past questions are very essential for your success in not just WAEC but any exam you are going in for.
I can still remember vividly when I got into the University, my 100L first-semester exam was very poor, not until I discovered the magic of studying past questions before exams later on my performances and results improved till I finally graduated with a second class upper grade.
No Man is an island of knowledge so it is important you don't depend only on what you know or have been taught in class, but reach out to past questions, spend your time studying and answering questions from them.
One other benefit of past questions is that it does not only provide you with previous questions but it makes you understand the pattern and manner in which WAEC questions are set, therefore, giving you tips on the best strategy to answer such questions perfectly
Whenever you find complex calculations or questions you cant provide answers for, bring them to the classroom and meet your teacher to help you out and in that way, you will be the brightest student in the class.
You can get All WAEC past questions in the nearest bookshop or online
3. Never Underate Practical Exams
Most subjects like Physics, chemistry, Animal husbandry, Agric and the rest comes with practicals eams that take 30 marks of your Assessment while the theory section takes the remaining 70 marks.
One other secret of scoring 70= and getting a grade A in your WAEC subjects is channelling your energy to ensure you do well in the practical section of these subjects.
So if you are that student who doesn't take practicals seriously, I challenge you to have a rethink because you could be shutting down your chances of getting an A.
4. Visit The Library Often
Cultivate the habit of using the library very often during WAEC exam preparation periods. you will get to study better, discover new things and probably also get past questions from there that will be of help to your goal.
5. Keep Away from Social Activities and Distractions
Successful people are well-disciplined people. If you pursue for a good grade in WAEC, NECO, and even JAMB as the case may be. Discipline yourself and avoid friends, gatherings, and activities that will distract your from studying.
Read Also:
32 Art Courses to Study Without Literature
How To Become a Neurosurgeon in Nigeria
Conclusion: Waec Grading System in Nigeria
Conclusively, WAEC happens to be the biggest exam body in the whole of West Africa and it is mandatory for all west Africans to have the certificate (with credit passes in the respective subjects)  having completed senior secondary schools.
I hope this article has through light on you as regards the WAEC grading system and marking scheme and how to calculate it yourself.
If you have any questions, recommendations, and suggestions kindly comment below.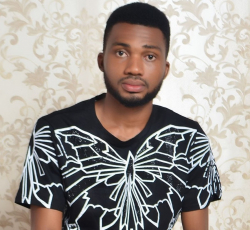 Latest posts by Benjamin Targba
(see all)