If you are looking forward to discovering the list of art courses to study without literature in English then this post should walk you through.
Literature in English is one of the most prominent and important subjects as an Art student. Even though many students excel in this particular subject, to some, it is a nightmare and that is why most students run away from art class to science class so as to avoid studying Literature in English.
It is not news that students sitting for WAEC and NECO exams often find Literature in English as one of the hardest subjects to pass in these SSCE exams.
We know that there is a high level of malpractice in our Nigerian educational sector especially when it comes to SSCE examinations, cheating in literature in English exam is very difficult because of how the subject is structured and its complexity, so often time students are left in tears when results are finally out.
If you could not make a credit pass in any of your SSCE exams and looking for art courses you can study without literature, it is important to also understand that Literature in English is not the hardest subject and besides you can do well in it if you focus and give your time and attention to it, and that brings us to the understanding and importance of Literature.
What is Literature?
According to March Beachey
"Literature is a way in which we can capture and interpret what has happened and is happening to us personally and to the world as a whole.
An entire culture exists in the written word, documenting the collective thoughts of everyone who cared to share them with the world. Therefore, I believe that for one to truly be a part of human society, it is critical that one take part in the evolution and self-realization that is literature, even if only in the reading aspect. Writing, however, carries a grave importance, as literature simply would not exist in the accessible form it does without the written word, and for that reason,
I believe all who can write should. One should take advantage of the great opportunity to be part of and contribute to the world and society in which he or she lives through writing.
I see literature in the societal sense as a collective struggle to understand and make the best of the lives that we have all been given.
Literature serves as a way to enrich our minds and presents a way to improve the world not only through the beauty of its presence but through the ideas and tangible possibilities it possesses.
Importance of Literature in the Society
Knowledge Sharing
Medium of Communication
Literature can be a way of fun and entertainment
Understanding literature helps to visualize and form our society
Literature beeds self development
Our continuous knowledge of literature enhances creative thinking
We derive pleasure from reading exciting novels and stories
List of Art Courses To Study Without Literature in English
Having understood what Literature is all about and its relevance and contributions to society, let us quickly look at some of the Art courses that you can study without literature in English in Nigeria
Arabic studies

Anthropology

Arabic Language

Archaeology

Christian Religious Studies

Creative and visual arts

Fine and Applied Arts

Environmental Science

Visual and Applied Arts

History

History and strategic studies

History and international studies

History and diplomatic studies

International studies and diplomacy

International Relations and diplomacy

History and diplomacy

History and International Relations

International and Comparative Politics

History and Archaeology

Philosophy

Islamic Studies

Philosophy and Religious studies

Comparative Religious Studies

Yoruba and Communication Art

Fulfulde

Economics

Political Science

Geography

Sociology

Psychology

Sociology and Anthropology

Theology
Above is a comprehensive list of art courses without literature in Nigeria.
Do note that requirements to study these courses may differ from one university to another, So we also suggest you make further enquiries.
You may also wish to find out;
List of Courses Offered in Yabatech
Top 10 Best Universities Offering Dentistry in Nigeria
Best A Level Schools in Lagos and Fees
History and Importance of English language in Nigeria
Conclusion: Art Courses Without Literature in English in Nigeria
Conclusively, Literature in English is not the hardest subject you could ever face as an art student, with desire and determination you can excel well in it.
If there is any Art course you can study without literature in English in Nigeria that you feel should make the list kindly drop it in the comments box.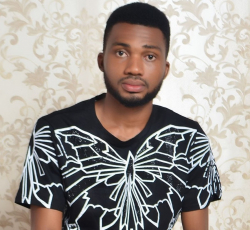 Latest posts by Benjamin Targba
(see all)