Are you aspiring to become a neurosurgeon in Nigeria?. This article will inform you of the process involved and equip you with the basic knowledge and requirements to becoming a neurosurgeon in Nigeria.
Neurosurgery is a medical speciality that deals basically with operations of the brain and spinal cord and nervous system, it is a time demanding profession, so that makes it very complex, it also takes a long period of years before you can be awarded or certified a Neurosurgeon.
Is Neurosurgery Studied in Nigeria?
Yes, it is possible to study Neurosurgery in Nigeria, in the recent article we have already reviewed some of the best Universities that offer Neurosurgery in Nigeria
Neurosurgery is one of the best and lucrative courses that is untapped in Nigeria, what I mean by untapped is; many students don't show interest in it due to the hard nature of the course.
Here in Nigeria, Neurosurgery is integrated under Medicine and Surgery which is one of the most popular courses in Nigeria and very competitive in university. Competitiveness means many students want to gain admission to study this course.
How Many Years Does it Take To Study Neurosurgery in Nigeria?
Studying Neurosurgery in Nigeria will take you a minimum of 7 years (Including a 1-year compulsory hospital internship). Though the period of Years varies for other coutries.
Do note that Neurosurgery can only be studied at Masters Level in Nigeria.
How to Become a Neurosurgeon in Nigeria
Becoming a neurosurgeon in Nigeria is not a hard nut to crack, neither is it bread and Akamu. You must take the following into consideration before becoming a neurosurgeon in Nigeria.
1. Have Credit Passes in All O'Level Subjects
You cant study any professional course in Nigeria without your O'Level results. It's what comes first before any other thing.
So it is important to have credit passes in all the respective science subjects before proceeding to study any medical course in the tertiary institutions.
2. Acquire a Bachelors Degree in Medicine and Surgery
Neurosurgery can not be studied at the undergraduate level, so it is very important to obtain a degree program in Medicine and surgery first before proceeding to study Neurosurgery at the Masters level in Nigeria.
Most medical schools in Nigeria holds a benchmark of 3.5 CGPA before you could further your medical specialty.
3. Acquire Any Medical Certificate
There are so many medical schools in Nigeria that offers fundamental education to Medicine and surgery. These schools train you in various subdivisions of medicine and surgery.
Most of these studies include; Medical laboratory, surgical practice, disease management, clinical research and lots more…
But one thing you must keep at the back of your mind is ensuring you pass out with the best possible results. Bad grades will not take you anywhere and would be considered a total waste of time and resources.
4. Pass Medical Licensing Exam
As a medical specialist, you wouldn't want to mess up with this exam right?. The Medical Licensing exam is conducted across the country to access the level of mastery of a medical area of study.
So as a medical speciality it is highly important you pass out this exam in flying colours because the certificate will be needed at any time and anywhere.
5. Complete Your 1 Year Internship Program
You must ensure to undergo the one-year internship program where you would be working as a hospital assistant before proceeding with a 6 years neurosurgical study
6. Acquire a Licence
You have to be licensed and certified not just in neurosurgery but in any medical field you find yourself in.
You can write a letter to the medical board and pay a stipulated fee with needed test scores while you request to be granted a licence
Frequently Asked Questions
Below are some frequently asked questions from students who want to study Neurosurgery
1. Can I Study Neurosurgery After Studying Anatomy?
If you have studied Anatomy before deciding to study neurosurgery, you can still be admitted probably in 200L medicine and surgery in Nigeria (Provided your grades are on merit).
After studying Medine and surgery you will now proceed to study Neurosurgery professionally. However, this may not be the case in other developed countries like Ukraine, Canada and USA.
2. Can I Study Neurosurgery After Studying Optometry?
If you have studied Optometry and still wants to further your specialty by studying Neurosurgery, You can not be directly admitted to study Neurosurgery in Nigeria, nevertheless, you will be admitted to 200L medicine and surgery in Nigeria. But for Universities in Cannada and USA you can be admitted directly to study Neurosurgery in 400L
3. Who is the First Female Neurosurgeon in Nigeria?
Salamat Ahuoiza Aliu is the first female neurosurgeon in Nigeria.
4. Who is The Worlds Greatest Neurosurgeon?
Prof. Ralf Buhl is world-famous neurosurgeon and world top neurologist with over 20 years of experience.
Difference Between Neuroscience and Neurology
Students often confused themselves by believing Neuroscience and neurology are the same. However, there are slight differences
Neuroscience describes the scientific study of the mechanics of the central nervous system such as its structure, function, genetics and physiology as well as how this can be applied to understand diseases of the nervous system.
Neurology is a specialized area of medicine that concerns disorders and diseases of the nervous system ranging from Alzheimer's disease to infection and personality disorders. Neurology involves diagnosing and treating conditions of the central, peripheral and autonomic nervous systems.
Read Also: Universities offering Optometry in Nigeria
Conclusion: How to Become a Neurosurgeon in Nigeria
In conclusion, Neurosurgery is one of the highest paying medical profession in Nigeria. The medical specialty deals with the diagnosis and treatment of diseases of the nervous system.
Studying neurosurgery in Nigeria is very promising as the course is one of the most marketable courses in Nigeria. I hope this article has informed you of the steps to follow while making the quest on how to become a neurosurgeon in Nigeria.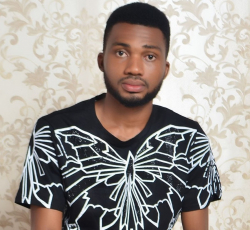 Latest posts by Benjamin Targba
(see all)