Education they say is not a preparation for life but life itself (John Dewey), and if a man rejects education he walks lame to the end of his life (Plato). This article sought to outline some of the most educated states in Nigeria.
The rate of education in Nigeria is not spread evenly. This is because education is not evenly distributed in Nigeria.
You wonder why?
This is because Nigeria there is no balanced circulation of educational development in Nigeria, as a result, there is no balanced circulation.
For example, a state like Oyo state, has a total number of 5 universities in the state, while some states only have just one University, such as Your state.
There is no doubt that the only thing that can move Nigeria forward is by eradicating illiteracy from the country.
Now, the question that will be going through your mind is, what hastens the educational development of a region?
The educational development in each state is being hastened by the number of schools present in each state, such as
Secondary schools
Primary schools
College of education
Polytechnics
University
School of nursing etc
The more the amount of these schools present in each state, the more the state gets enlightened towards Education.
For instance, Oyo state is the first state to own a University in Nigeria, and the University is still active up to date, known as the University of Ibadan.
With this being well understood, we shall be a look at the most Educated states in Nigeria.
The Most Educated States In Nigeria (Top 10)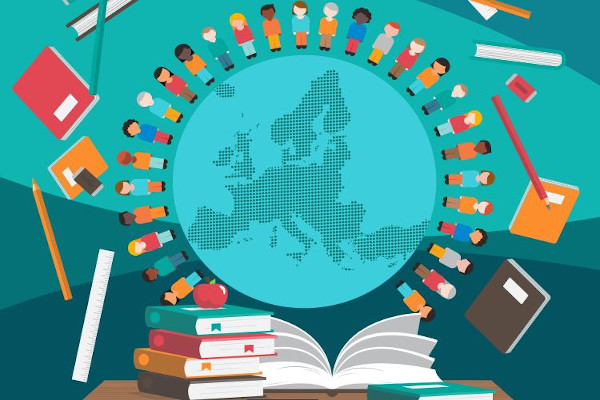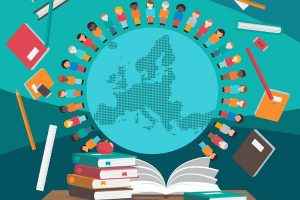 We shall be talking about the most educated states in Nigeria. The ranking is based on their available Academic Institutions, Educational advancement in the state, and many more.
1. Imo State
One of the most Educated states in the southeast is Imo State. Taking a close look at the Education advancement in the state, the state is found worthy of being the most educated state in Nigeria.
Contributing factor, to what makes the state, the most Educated includes
The highest amount of bachelor degree holders
The available universities have the highest quality percentage
All these are based on statistics.
Owerri is the capital of Imo state, and it has the highest number of primary schools in Nigeria (both private and public).
In addition, it doesn't just end there, the state is determined to always remain at the forefront, as the most Educated State in Nigeria, by proposing the establishment of 6 new Institutions, which are.
Ehime Polytechnic
University of engineering
University of agriculture
Aboh Mbaise
Ihitte Uboma college of education
Onuimo
2. Lagos State
It's unarguable that Lagos state is a state full of educated and enlightened people.
Considering the available number of schools in the state, Lagos state comes as the second most Educated State in Nigeria dominated mostly by Yoruba People.
Also, most private companies, quality schools and Travel agencies have made the state their home of abode.
It is also important to note that some of the Nigerian upcoming music artists have studied in one of the best music schools in Lagos
Some universities in Lagos include
National Open University of Nigeria, Lagos
University of Lagos
Lagos State University, Ojo (courses)
Augustine University
Caleb University, Lagos
Pan-Atlantic University, Lagos
Anchor University Ayobo Lagos State
Eko University of Medical and Health Sciences Ijanikin, Lagos
James Hope University, Lagos, Lagos State
3. Anambra State
Anambra is a state, located in the southern part of Nigeria.
The state is renowned for producing great men and women. Lots of great doctors and lawyers, who have produced solutions to diverse problems, emerged from this state.
Furthermore, the renowned Nnamdi Azikwe University is situated in this state, and the school is the dream school of many aspirants.
Also, secondary schools of the likes of Onitsha secondary school, king's college, and federal government girls college, are situated in this state, and these schools are part of the best secondary schools in Nigeria.
Polytechnics and universities present in Anambra state include
Nnamdi Azikwe University
Legacy University
Madonna University
Ekwenugo Okeke University
Chukwuemeka Ojukwu University
Paul University
Federal Polytechnic Oko
Anambra State University
Notwithstanding, the schools are great and quality in Nigeria.
Read Also: List of Universities in South-East Nigeria
4. Oyo state
It won't be surprising to many, who have been to Oyo state, that this state is among the first fourth most Educated State in Nigeria.
Oyo state is the first state to own the first University in Nigeria.
Also, most of the big secondary schools are encompassed in Oyo. Ibadan, which is the capital of Oyo state owns the first University in Nigeria, which is the University of Ibadan (UI).
Some of the Universities in Oyo State include;
University of Ibadan
Ladoke Akintola University of Technology, Ogbomoso
Oyo State Technical University Ibadan
Ajayi Crowther University, Ibadan
Lead City University, Ibadan
Kola Daisi University Ibadan, Oyo State
Dominican University Ibadan Oyo State
Precious Cornerstone University, Oyo
Atiba University Oyo
Dominion University Ibadan, Oyo State
5. Rivers State
Rivers is a popular state in Nigeria, known for crude oil production, this is one of Nigeria's major sources of income.
There are many universities present in the state which has made the school gain good recognition.
Of no doubt, this state is the fifth most Educated State in Nigeria.
Schools in Rivers State are as follows;
University of Port-Harcourt
Ignatius Ajuru University of Education,Rumuolumeni
River State University
Rhema University, Obeama-Asa – Rivers State
Arthur Javis University Akpoyubo Cross River State
PAMO University of Medical Sciences, Portharcourt
6. Ogun State
Ogun state is a state that has produced many great personalities in Nigeria, such as former President Olusegun Obasanjo.
The best university in the country, which is Covenant University, is situated in this state.
In addition to this, there are also other giant Institutions present in the state, such as
Federal University of Agriculture, Abeokuta
Olabisi Onabanjo University, Ago Iwoye
Tai Solarin University of Education Ijebu Ode
Moshood Abiola University of Science and Technology Abeokuta
Babcock University, Ilishan-Remo
Bells University of Technology, Otta
Chrisland University
Covenant University Ota
Crawford University Igbesa
Crescent University
Hallmark University, Ijebi Itele, Ogun
Mcpherson University, Seriki Sotayo, Ajebo
Christopher University Mowe
Mountain Top University
Southwestern University, Oku Owa
Trinity University Ogun State
Olabisi Onabanjo University
Tai Solarin College of education, and many more.
its no doubt, this state deserves recognition as one of the most Educated States in Nigeria.
7. Delta State
Delta State is a beautiful oil and agricultural-producing state in Nigeria. It is situated in the region known as the South-South geo-political zone with a population of 400k+
The state has contributed massively to the development of Nigeria's economy.
However, this was achieved via their exposure to education.
There are a lot of big schools situated in this state that have continued to move the state forward, such as the University of Nigeria Nsukka (UNN).
Delta state has the following tertiary institutions
Federal University of Petroleum Resources, Effurun
Nigerian Maritime University Okerenkoko, Delta State
Delta State University Abraka
Edwin Clark University, Kaigbodo
Micheal & Cecilia Ibru University
Novena University, Ogume
Western Delta University, Oghara Delta State
Admiralty University, Ibusa Delta State
8. Ekiti State
Ekiti State is in the Southwest region of Nigeria, declared a state on 1 October 1996 alongside five other states in the country by the then military government under the head of state, General Sani Abacha.
A lot of people who have gone through one school or the other have now become great personnel, making waves in their area of specialization
This state is the 7th most Educated state in Nigeria.
Tertiary institutions include;
Federal University, Oye-Ekiti, Ekiti State
Ekiti State University
Afe Babalola University, Ado-Ekiti – Ekiti State
9. Enugu
Enugu usually referred to as Enugu State to distinguish it from the city of Enugu, is a state in southeastern Nigeria, created in 1991 from part of the old Anambra State. Its capital and largest city are Enugu, from which the state derives its name.
There are a lot of great schools in this state, which have become the centre of academic research.
tertiary institutions include;
University of Nigeria, Nsukka
Enugu State University of Science and Technology, Enugu
Caritas University, Enugu
Godfrey Okoye University, Ugwuomu-Nike – Enugu State
Renaissance University, Enugu
Coal City University Enugu State
10. Kaduna
It may be surprising to find Kaduna State on this list because it's a less-education privilege state.
However, the state is always determined to eradicate illiteracy from the state.
For this purpose, the state is continuously investing in Education, by building various schools.
Ahmadu Bello University, Zaria
Nigerian Defence Academy Kaduna
Air Force Institute of Technology, Kaduna
Kaduna State University, Kaduna
Greenfield University, Kaduna
NOK University, Kachia, Kaduna State
Kaduna State is regarded as one of the most educated states in northern Nigeria
11. Osun State
Anyone who has ever been to Osun State will know that Osun State deserves to be on the list.
Osun is an inland state in southwestern Nigeria. Its capital is Osogbo. It is bounded in the north by Kwara State, in the east partly by Ekiti State and partly by Ondo State, in the south by Ogun State and in the west by Oyo State
It is bounded by Kwara State on the northeast, Ekiti and Ondo on the east, Ogun on the south, and Oyo on the west and northwest. The Yoruba Hills run through the northern part of Osun state.
Tertiary institutions include;
Obafemi Awolowo University, Ile-Ife
Osun State University Osogbo
Adeleke University, Ede
Bowen University, Iwo
Fountain University, Oshogbo
Joseph Ayo Babalola University, Ikeji-Arakeji
Kings University, Ode Omu
Oduduwa University, Ipetumodu – Osun State
Redeemer's University, Ede
Westland University Iwo, Osun State
Read Also:
Best A' Level Schools in Lagos. Nigeria and Fees
Most Beautiful States in Nigeria
Conclusion: The Most Educated States In Nigeria (2023)
In conclusion, Nigeria is among the countries with the most schools in Africa, Having gone through our outline of the most educated states in Nigeria what are your thoughts? do you think your state was excluded from the list? do you have any state suggestions that should make a list?
Kindly make the comment box your home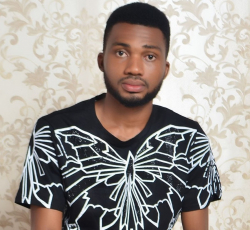 Latest posts by Benjamin Targba
(see all)