This article contains a comprehensive list of 10 Best A' level schools in Lagos and their school fees.
You may probably be looking for not just the best but also the cheap A level schools to consider in Lagos and that I believe is what took you to our webpage today.
Before we proceed further with our primary topic, lets quickly understand what it means by A level
What is A Level?
A'levels are the traditional qualifications that are offered by schools and colleges for students aged between 16 and 19. Short for "Advanced Level", A-levels come after the General Certificate of Secondary Education (GCSEs). They usually focus on academic subjects, compared to vocational qualifications like the Business and Technology Education Council (BTECs) and National Vocational Qualification (NVQs), which are more practical.
In summary, Advanced level qualifications are subject-based qualifications that can lead to university, further study, training, or work. You can normally study three or more A levels over two years. They're usually assessed by a series of examinations.
A' level schools offer teaching and tutorials to its students for up to 6 months to prepare them for the A level exams
Choosing A' Level Subjects
Before Choosing A level subjects in Nigeria, It is imperative to have a clear knowledge of the following
Firstly, consider what you are likely to enjoy and be good at. If you enjoy a subject or have an ability in it already, you are more likely to do well, in other words, follow your passion
Are there any particular subjects and/or grades you may need? If you have a particular career, job, or further study in mind, you may need to choose specific A levels in order to meet entry requirements.
Also, consider how open you want to keep your future study and career choices
A' Level Exams in Nigeria
A' Level schools offer a standard and structured curriculum and their examinations are assessed by experts in the field.
As an A' Level Student, If you are able to graduate with good grades from any of these A level schools you can easily gain University admission in 200L to study your preferred undergraduate course, this is so because most of these Universities consider A' level results more than other remedial programs in Nigeria due to the standardized system of these A level schools, so that puts you on advantage.
Below are some of the Exams offered by these A level Schools
1. IJMB (Interim Joint Matriculation Board)
2. JUPEB (Joint Universities Preliminary Examinations Board)
3. Advanced GCE (General Certificate of Education)
4. GRE (Graduate Record Examination)
5. SAT (Scholastic Assessment Test)
6. GMAT (Graduate Management Admission Test)
7. TEFL(Test of English as a Foreign Language)
When To Register For A' Level Exam
You can register for the Cambridge A Level exam only twice a year, You can register for either May/June or October/November either as a private student or as an Associate (I recommend you register with an Associated school as registering as a private student could be tedious).
Do note that if you decide to register as a private student you will have to pay online with your card to the British council. However, if you are able to register as an associate with a school your invoice and other documents remain with the school you associated with
Requirements for A' Level Exam
If you wish to register for a level exam kindly ensure you meet the following requirements
You must be 16 years above as that is one of the first requirement
A minimum of 6 Credits (including English and Mathematics) at O Level sitting is very important
The standard of A level exams is very classical and is not for students with coconut heads.. lol, I mean you must be intelligent and well prepared to sit for this exam
Recent Passport Photograph
Government-issued ID card to confirm your identity
Payment invoice
Top 10 Best A' Level Schools in Lagos and Their Fees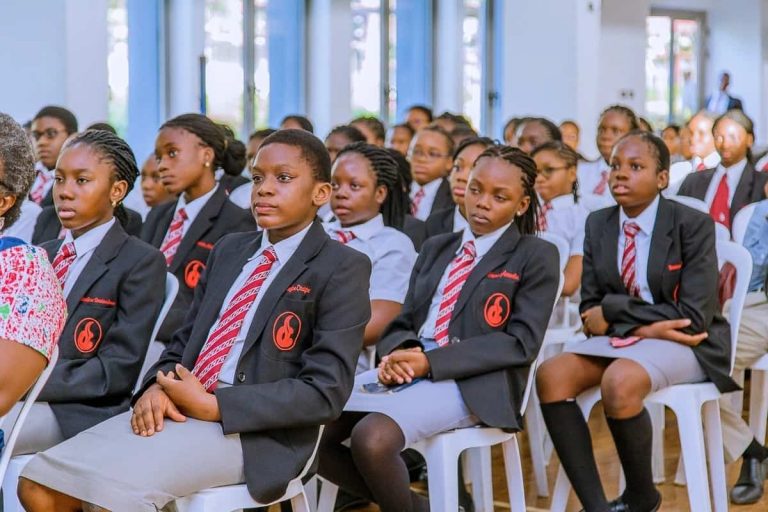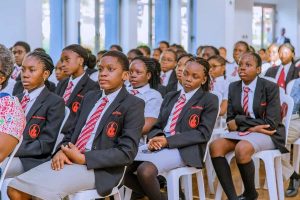 Below is a list containing some of the best A level schools in Lagos and their respective school fees, these schools offer top-notch training to students for A level exams
1. British Council Schools Network
British council schools is one of the best A level schools in Lagos because of their integrated UK curriculum, the school is affiliated with the British Council and is otherwise called The Partner Schools Global Network.
British Council Schools Network school fees is ₦465,000 to ₦95,000 per session

2. Albesta Academy
Albesta Academy is one of the accredited centers for the Cambridge International Examination. The centre also runs a full-scale secondary school where other relevant subjects are offered. Albesta Academy is not just a school, but a great big family that is under the canopy of one love of God, the school employs a unique strategy in training its students by using the internet, science laboratories interactive board, projectors, and other modern teaching aids to inculcate the spirit of self-reliance in students
The school is located in Lekki, Lagos state, and is known to be one of the cheap A level schools in Lagos.
Albesta Academy School Fees is around ₦140,000 to ₦180,000 per session depending
Read Also: Top 10 Best Music Schools in Lagos
3. Cambridge College
Cambridge College is one of the finest A-level schools situated in Ikeja, Government Residential Area, Lagos. The school is affiliated with Brooks College in the United Kingdom to provide A-Level programs that prepare students for external examinations conducted by the University of Cambridge leading to the award of Advanced Level General Certificate of Education.
Furthermore, the school also offers secondary school education that offers academic excellence at a level that complies with internationally acceptable standards.
Cambridge College School Fees is ₦50,000 to ₦250,000 per session
4. Oxbridge Tutorial College
Oxbridge Tutorial College was established in 1993 and has been operating for over 25 years now.
The school has diligently acquired its own purpose-built facilities, with highly qualified teachers, as well as a wide range of student support services and an array of impressive student enrichment programs. Hence, we offer a choice of seven different programs or pathways, which comprises Cambridge A-Levels, Accelerated A-Levels, Cambridge AS Levels, NCUK International Foundation Year (IFY) program, an American pathway, a Canadian pathway, and the Medical Foundation Pathway.
Oxbridge students are tutored and provided with the opportunity to take SAT, TOEFL, and Cambridge ESOL on-site, making us a one-stop center for preparation to study at a university abroad.
Students from this college are known for the achievement of the best results in the country and these students seamlessly find placement in UK Universities after the completion of their programs
Oxbridge Tutorial College school Fees is around ₦200,000 to ₦350,000 per session
5. D-Ivy College
D-Ivy College is a private co-educational institution. The college was founded by Mr Oludotun AkintoyeIlo in 1998. The vision of D-Ivy College is to provide well-rounded quality education which is at par what can be obtained in any part of the world. Students of D-Ivy College are exposed to series of Instructions with a wide range of extracurricular activities without compromising their exceptional academic performance, the school also comprises Primary, Junior and Senior Secondary Schools
The D-Ivy School Fees is around ₦350,000 to ₦400,000 per session
6. Bridge House College
Bridge House College is one of leading Nigeria's pioneer independent co-education Sixth Form College located in Ikoyi, Lagos, Nigeria. It was established in 2004 to cater for pre-university preparation for high school leavers 15–19 years considering university Education in Nigeria and abroad.
Bridge House College offers full-time Cambridge A'level programs which have a duration of two years with the annual admission in September. Students are expected to have a minimum of 4 distinctions in SSCE, Cambridge O-Levels, and other recognized equivalent examinations. All students are required to select three subjects relevant to their intended Degree Course
The college provides an option for students to do their first year in the Bridge House College in Nigeria after which they can proceed to the UK to continue and complete the program at the affiliated college, Brooke House College, UK.
Bridge House College School Fees is about ₦360,000 to ₦450,000 per session
7. SunRise Academy
SunRise Academy is a Sixth form private Islamic college established in 1996 in Isolo, Lagos. The college provides full-time Cambridge AS and A level courses for students between the ages of 16 and 22.
Sunrise Academy school Fees is ₦150,000 to ₦200,000 per session
8. Loral International Schools
Loral International Schools was founded by Mrs Loretter Nwosu after she returned from the United Kingdom on completing her education. The school was established in 1976 and initially started as a nursery and primary school. It is situated in Festac, Lagos
Loral International Fees is about ₦120,000 to ₦150,000 per session
9. Westminster College, Lagos
Westminster College was established in 2000 and the college is located in Idimu at the Alimosho Local Government Area of Lagos State.
Westminster is not just an A'level college, it is also an international comprehensive secondary school that has been founded to serve both day and boarding students.
Westminster College Fees is about ₦100,000 to ₦130,000 per session
10. Westerfield College
Westerfield College is another cheap A'level school in Lagos that is particularly known for its premium facilities and its student's outstanding performances. The College is set up as both a place for the building of very high academic achievement as well as a loving environment that allows the full development of innate abilities & creative talents
Westerfield College school fees are about ₦180,000 to ₦220,000 per session
Read Also: Top 10 Best Universities to Study Neurosurgery in Nigeria
Conclusion: A' Level Schools in Lagos and their Fees
In conclusion, I hope this list has served you well with the top 10 best A level schools in Lagos and their fees. If you know any school in Lagos that is worthy of recognition kindly comment below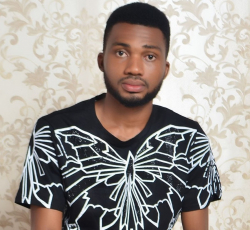 Latest posts by Benjamin Targba
(see all)