If you are looking forward to starting a carrier in Music, This post will provide you with First-Class information about the Top 10 best Music school in Lagos.
Music is a very profitable carrier to embark on due to its fame and joy that comes with it. Almost everybody, especially the youth listens to music at least once a day.
Over the years Music has been a source of joy and inspiration. Additionally, It is believed that listening to music comes with good health benefits for both young and old.
A German Philosopher Fredrich Nietzsche once said "Without Music Life would Be A Mistake"
According to him, Music serves as a way of expressing our emotions and feelings. Music serves as an inspiration for others and as a way of energizing us and lifting our spirit high.
Starting a carrier in Music is ideal and for these reasons, every parent will love to see his child sing well and prosper in his music carrier. However, lots of sacrifices have to be made to make one prosper in the music industry. This is because of high competition and the desire among fans who wants to be pleased with good music.
The likes of Davido, Wizkid, Rema, Burna Boy, Lil Kesh, Run Town and other young upcoming music starts keeps trending in Nigeria. These Music artists have made millions and have got a lot of fame and power.
You may also wish to check out the Best Music Schools in Port Harcourt
Best Music School in Lagos
Lagos is no arguable the biggest and most renowned city in Nigeria, It is one of the best places you could ever live in Nigeria. However, finding a good music school in Lagos is not easy.
So we have decided to compile a list of best music school in Lagos.
1.

Muson Center School of Music
Musan centre and school of music Lagos, was founded in 1983 by a group of people called the Musical Society of Nigeria (MUSON).
This school of music was borne out of the desire by a group of friends whose names are
Mr. Louis Mbanefo
Chief Rasheed Gbadamosi
Mr. Akintola Williams
Chief Ayo Rosiji
Mrs. Francesca Emanuel.
In Addition, the aim of creating Muson school of Music was to help in promoting the understanding, enjoyment, and performance of classical and contemporary music in Nigeria as well as expression of ones emotions and feelings.
The Muson school of music makes it possible for Youths and even children to come together and learn the basics of singing and also acquire other skills like drumming.
The Federal Government accredited the Muson School in 2002 and awarded them with certificates that will equate them with others who have gone on to pursue higher education in music in American, European, and South African Universities.
Muson Center Ranks the best Music centre in Lagos when it comes to quality and what they offer. The school consists of two major curricula namely
Basic School
Diploma School
The Basic school offers training in piano, voice training, violin, saxophone, clarinet, guitar, cello, trumpet, flute, percussion and music theory
The diploma school offers 2-year full time course that provides advanced training in music with the following la: Piano, Organ, Violin, Viola, Cello, Double Bass, Flute, Clarinet, Saxophone, Trumpet, Trombone, Percussion, Classical Guitar, Voice.
checkout Information about Muson School Fees
2. Tenstrings Music Institute Lagos
Tenstrings Music Institute was founded by Akapo Emmanuel in 2007. It is regarded as one of the best professional music schools in Lagos. With qualified and professional music teachers, the school has been able to train about 2000 Music specialists over the past 5 years.
Tenstrings Music Institute runs study centres across Nigeria in cities like Ikeja, Lekki/Ajah, Surulere, Festac Town, Port Harcourt and Abuja music school in Nigeria. In Addition, another exciting thing about the school is its provides accommodation for her students.
Tenstrings have departments in 4 regions all over the country, they train students to acquire vocal skills of singing, dance lessons, and audio engineering.
It is an Ideal that once you study here you could graduate as a music professional
3.

Tonality Music International
Tonality Music International is a Music school whose main focus is on Music Consultancy, Music Production and Musicology.
The Music School trains students from both national and international projection, focused on capturing the real essence of music and meaning of Music. Their main objective is to train people of different age groups to achieve their carrier in Music.
Tonality Music School is located at 17, Akinremi Street, Anifowoshe, Off Awolowo Way, Ikeja, Lagos.
4. Peter King College of Music
Peter King College of Music was founded in 1982 by a well talented Nigerian instrumentalist Adeyoyin Osubu popularly known as Peter King.
The music school is regarded as the first Private Music school in Lagos even though It had about 30 students by the time it was founded. It is located along Badagry expressway, Lagos.
Peter King College of Music has produced Top stars such as Asa, Dotun Bankole, Peter Sadibo and Lagbaja. Their curriculum trains and prepares students for professional Music exams internationally.
5. Mountain Top Conservatory of Music
Mountain Top Conservatory of Music is a music school that was founded in 2011 by two strong people of the Mountain of Fire Ministry (MFM) church, Dr Daniel Kolawole Olukoya and Dr. (Mrs.) Folashade Olukoya.
Mountain Top music school offers regular music courses ranging from pre-diploma, diploma, basic studies and their main focus is on Praise and Worship.
6. Lee Ellie Music School
Lee Ellie Music School is a home-based Music school. They specialize in offering professional lessons to help students learn singing, piano/ keyboard, guitar, violin, recorder, saxophone, music theory, artiste grooming, etc. while at home.
In Addition, the school makes the provision of classes for students of 3 years and above to enrol. With well-trained teachers, the school is able to children of celebrities, business persons, experts, professionals, and immigrants.
Lee Ellie Music School is Located along Agard Street, Sabo Yaba, Lagos.
7.

Harryfield Piano Academy
Harryfield Paino Academy is one of the Best Music schools in Lagos that specializes in playing the piano.
The school has employed professional teachers who understand the act of playing the Piano in other to teach students effectively.
Harryfield piano school has different training sessions starting from beginner to professional level that will teach you the basics of music and also help you develop the skill in playing the Piano.
Harryfield Piano Academy is located at No. 1, Mabinuori Street. Charly Boy Bustop. Gbagada. Lagos. Nigeria
Best Music Schools in Nigeria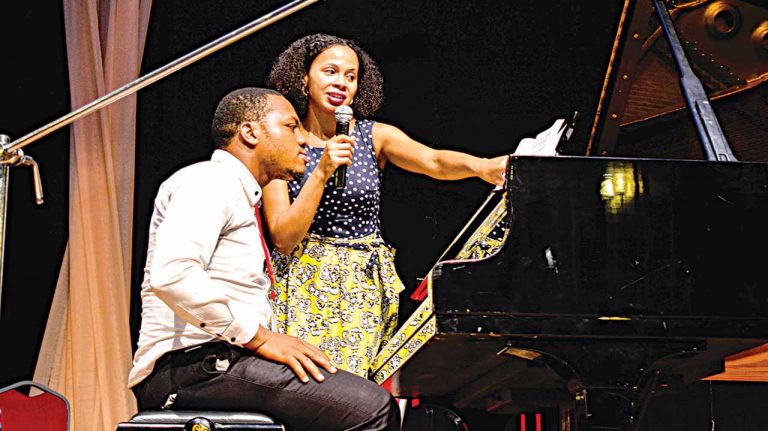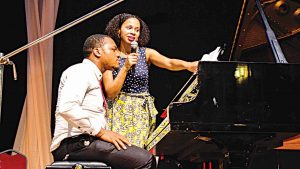 We have decided to add some of the best music schools in Nigeria to make up the list. Therefore, If you want to study music outside Lagos then consider some of these Music schools.
8.

Eagles Music Academy
 Eagles Music Academy is a music institute for all ranging from kids to adult. The Academy is aimed at bringing out the best talent in their students that will propel their Music carrier.
The academy organizes private lessons, group lessons, music festivals, concerts, music competitions, artistes' residencies, and also prepares their her students to compete in Global Music competitions.
Eagles Music Academy is located at 675 Esther John Drive, off 62nd, 6th Avenue, After Charly Boy, Gwarinpa, Abuja.
9. Strauss School
Stauss School is a school among the best Music schools in Nigeria that combines Music and dance. This school is ideal for theatre arts students who wish to pursue their music and dance carrier.
The school has two major departments called Music and Dance and with well trained teachers, the school offers the best lessons for Music and dance.
Strauss School is located at No.6 Mekong, close Maitama, Abuja,
10. Lani Stephen Music Institute
Also known as LMI, The school was founded in 1992 by Lani Stephen. The school is aimed at offering professional Music training services ranging from a period of 1 to 2 years. They also offer a Diploma in Musical Arts education as well as Sound Engineering.
Lani Stephen Music Institute is located in Jos, the capital city of Plateau State.
Checkout:
Top 10 Best Universities To Study Neurosurgery in Nigeria
20 Best Nursing Schools in Nigeria
Conclusion: Music School in Lagos
Music serves as a source to express our feelings and emotions, it also serves as a source of Inspiration, Starting a career in Music is an ideal and we hope this post has provided resourceful information about Music school in Lagos State and Nigeria at large.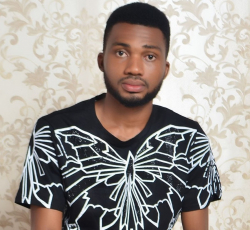 Latest posts by Benjamin Targba
(see all)