Are you the inquisitive type? Are you curious to know how Niger-Delta people dress? Then, sit back and meticulously scroll down as this content tends to examine the Niger-Delta Traditional (Wedding) Attire in the olden days till now!
Nigerians generally are the fashion-driven type. Although most Nigerians dress up in English dresses, the love and joy they tend to show when putting on traditional attires can't be over-emphasized as they believe it's more cultural and colorful when compared to the former. These traditional dresses however vary as the attires are limited to specific environments.
With the advent of technology amidst other factors, some individuals now find it difficult putting on traditional attires as they believe they will be tagged 'local' for doing so. However, putting on traditional attires is one of the numerous ways of preserving our cultural heritage. The background, history, and some other facts can be linked to most of the traditional attires in Nigeria, indicating the attire sometimes transcends it look alone.
Knowing fully well that we have numerous ethnic groups in Nigeria, we also have numberless traditional attires. This content is however limited to NIGER-DELTA TRADITIONAL ATTIRE.
Niger Delta Traditional Attire
Niger Delta traditional attire is unique and impressive. Years back, it used to be big and very baggy. Now,  a lot of men are modernizing it, making it more fitted and classy as they try to avoid the wrappers. Of recent, the native wear worn by the Niger Delta man can be in shirts and trousers. Niger Delta Traditional Attire is also known as Senator wear/attire.
Deltans may come from the same region but they are ethnically diversified. There are presently seven different languages been spoken in Delta.
Some of the major ethnic groups in Delta are Ibibio, Itsekiri, Urhobo, and Igbo. The Igbos occupy the northern region while the Itsekiri and Ibibio occupy the southern and central region of the state.
Attires Worn By Delta People 
Niger-Delta people are culture-inclined most especially in their outfits. They tend to look for every possible opportunity to showcase their beautiful attires publicly (beyond their jurisdiction).
See the list of different attires worn by Delta people below.
1. Etibo
2. Bead costume
3. Akwa-Ocha
4. Shirt, wrapper, and walking stick costume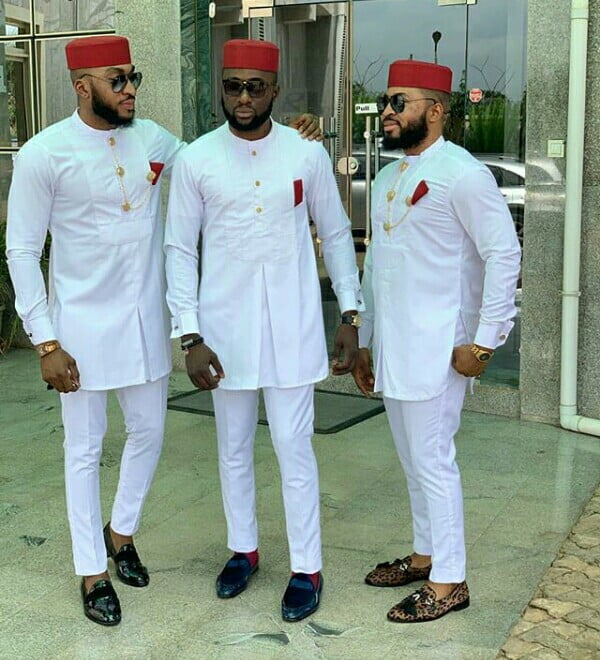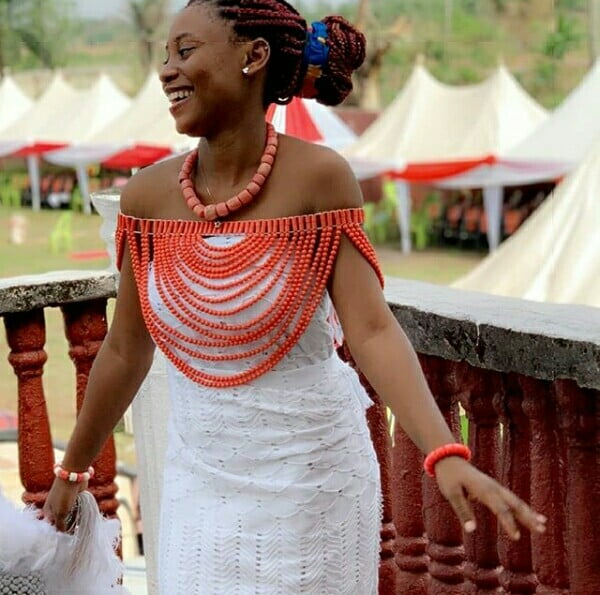 Niger Delta Traditional Wedding Attire

Weddings are generally memorable events. As a matter of fact, there seems to be no culture, religion, myths that go against marriage. Ethnic groups notwithstanding, everyone (couples inclusive) strives to be in their best attire for the purpose of such event. Check out some fascinating pictures of Niger-Delta Traditional Wedding attires below.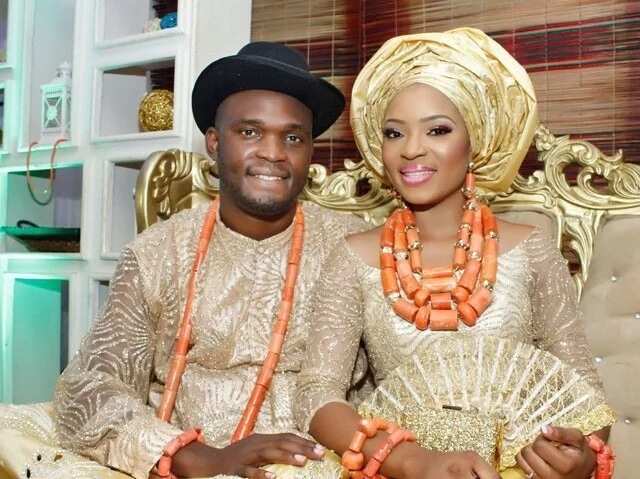 Read Also:
Yoruba Engagement List & Bride Price
Plain and Pattern Styles for Men
Ankara Styles for Wedding Occasion
Conclusion: Niger Delta Traditional Attire
Summarily, dressing up in traditional attires is one of the major ways to preserve our cultural heritage. There are people who love fashion and love to go out of their jurisdiction while choosing outfits. For them, we hope you find any of the above attires fascinating enough to choose from. However, be careful to sew these attires in the right manner as they transcend ordinary outfits. Niger Delta Traditional attires depict their beauty and uniqueness.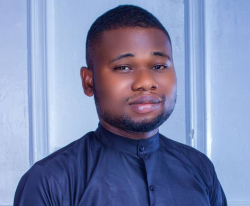 Latest posts by Gideon Agbaja
(see all)