Nigerians are generally proactive to their surroundings, with many bad happenings across the federation, Nigerians have adapted to wearing hard faces. Hence, the term 'no joy' has become almost a generally accepted term to justify their hard faces. However, some people have taken it upon themselves as comedians to put smiles on people's faces but with the exposure of Nigerians to everyday happenings that give no joy, there seems to be a lot of work for comedians to do in this part of the globe. Thus, we are going to examine 'How to become a (successful) comedian in Nigeria'. Happy reading!
Comedians are generally entertainers who have the comic skills to make people laugh. With Nigeria being one of the best countries producing comedians in the West Africa region, the profession now seems much more lucrative and profitable. Prior to this time, comedians were not really recognized in the federation unlike now that we so many of them as celebrities from diverse parts of the country.
However, some talented Nigerians lack the skill to present and package their jokes in a way to makes the audience have a sense of humour. As such, some procedures have been carefully selected to serve as guidelines for upcoming artists.
How To Become A Good Comedian in Nigeria 
Comedy transcends communication with the audience on stage or via other means. Some things needed to be done before coming on stage to enhance productivity and show professionalism. More often than not, people tend to do the right thing the wrong way and blame something or someone for getting negative results. Following the right procedures and getting yourself prepared for the task ahead makes it seem as if you're the best in your discipline. Below are some guidelines to follow to become a good comedian in Nigeria.
1. Be on track
Your friends' attestation to the fact that 'you are funny' shouldn't be the force driving you into comedy. Although, it's more or less like a signal and the likelihood of you building up your career from there is heightened. You still however need to be sure of what you want so that you don't run out of content in the industry in a short while.
2. Practice
An English adage states that 'practice makes perfect. You need to always practise constantly so as to be able to develop yourself and impress your audience. Contents relating to comedy is not 'easy', you need to keep your head high always and practice constantly.
3. Be Tenacious
Bad times happen almost in every profession. You will get on the stage sometimes and tell jokes to a crowd that wouldn't laugh at all, this could be disheartening and demoralizing. This shouldn't discourage you but instead, make you more determined and also learn a few things like helping you jettison materials that aren't working and most importantly learning how to manage your shows.
"Bombing" as its widely called can happen to any comedian or stage performer anytime/anywhere, so one should be prepared to overcome situations like that and never allow them to weigh you down.
4. Tolerance
An English adage states that 'your attitude determines your altitude. If you want to go far in the industry, you must be ready to tolerate a lot of things. Mind you, you are not to be stupid but just have to overlook a lot and behave like it never happened. This virtue as a matter of fact is needed in almost every profession.
5. Media Publicity
Since social media is a great platform to reach a wider range of audiences, it is advisable to use this medium to boost yourself. You could get a camera and organize a few of your friends to shoot a comedy skit and upload it on various social media platforms. You should always ensure that the videos are short, concise and brief while making sure that the message is passed.
6. Be professional
It is important you find your own style of comedy and develop it remember 'one man's food is another man's poison. Instead of imitating others, you should just learn from them and use the knowledge to enhance your skill. Try as much as possible to get a unique stage name that people will get accustomed to over time.
How To Do Comedy Video in Nigeria
Comedy in this century has gone beyond stage performance as you can make people laugh even from your comfort zone but productivity will actually depend on how vast and professional you are. If you are a comedian and you only perform on stage, then, when there is no show, there is no food on your table. This and so many other reasons make comedians simultaneously venture into stage performance and comedy skits. The question now is – How do I make money from comedy skits against the stage performance that one gets paid before or immediately after the show? Let's take a look at a few guidelines below.
Start practising acting
Create social media handles
Get necessary equipment such as cameras, laptops, gimbal, microphones etc
Do collaborations by involving other artists in your comedy skits.
How To Make Money From Comedy Skits in Nigeria

With the likes of 'Woli Agba', 'Taooma', 'Brain jotter' amongst many others doing well in the industry, the guidelines below will guide you as to how to make money via comedy skits.
Make Money via Social Media
You can make money from your comedy skits by posting on social media via apps like YouTube. Again, you can monetize your YouTube channel and make money through Google AdSense.
Make Money With Sponsored Content
You can make money by creating sponsored content for brands
Make Money As Brand Ambassador
When you polish your skills well, you can then start getting offers for ambassadorship from different brands. How much you are paid depends on how famous you are and probably your bargaining power.
Read Also:
How To Scan for Missing Channels on GOTV
How To Become Bigi Drinks Vendor in Nigeria
Steps To Create UBA Transfer Pin Without Card
Conclusion: How To Become A Good Comedian in Nigeria
Conclusively, as rewarding as the profession seems to be, the height you attain simply depends on how much more you can endure.
Remember, 'Rome was not built in a day. If the above prerequisites are followed, steady success is assured!
Moreover, how much more you make in the industry might depend on your fame and how well you package yourself as 99% of individuals will judge a book by its cover.
I believe this guide has walked you through how to become a good comedian in Nigeria and the secret to making good comedy videos.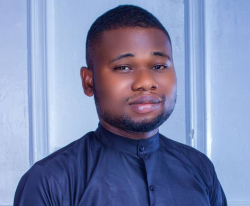 Latest posts by Gideon Agbaja
(see all)