As a student in Ukraine, there is plenty to see and do. Many of these events fall under the category of student life, which is an important aspect of your college experience. Simply said, this is the living and learning that occurs outside of the classroom. I'll go over all you need to know about students living in Ukraine in this article.
This is an important topic since it will prepare you for what to expect when you arrive in Ukraine to study.
Student Life in Ukraine
When I refer to student life in Ukraine, I am simply referring to the living and learning that occurs outside of the classroom. It involves things like where you live and how you establish friends.
It also includes that elusive element, or culture, that distinguishes Ukraine from other nations. Ukraine has its own distinct atmosphere.
The companionship you experience when people address you by name, as well as the kind demeanour of your instructors and peers. Graduation requires the participation of the entire community.
Life in Ukraine as a Nigerian
As per United Nations estimates, Ukraine's quality of living was ranked 77th out of 195 countries at the end of 2020. Let's have a look at how these numbers affect your experience as a Nigerian student in Ukraine.
Is it possible for a Nigerian to work in Ukraine?
Yes, absolutely. You will almost certainly need a residence permit as a Nigerian working in Ukraine.
You must have finalized all of your travel paperwork as well as your residency permission before deciding to move to Ukraine for work.
Second, is it possible for a Nigerian to pursue further education in Ukraine? Nigerians are one of the several nationalities represented among all international students in Ukraine. More than 1500 Nigerian students are now studying in Ukraine.
All of these pupils did not choose Ukraine by chance. However, there are a few significant reasons for this decision.
Nigerian students are welcome to attend any university in Ukraine. Because English is Nigeria's primary language, Nigerian students in Ukraine universities study all English-language programs.
Living Costs in Ukraine for International Students
Let's have a look at how much it costs to live in Ukraine.
Above your tuition, this is the amount available for living expenses. In terms of lodging, food, and everyday expenses, Ukraine is a fairly inexpensive country.
As a result, we can provide an estimate of the cost of living in the country for overseas students.
However, in order to live comfortably while studying in Ukraine, the student will need between $1200 to $1800 per year in living expenses. This fee is in addition to your tuition.
Living costs vary by city; for example, living costs in Kyiv, Ukraine's capital, are more than in other cities.
1. Food Costs
Milk, vegetables, meat, and bread are all significantly cheaper in Ukraine than in any other European country. For example, a student can buy 4 kg of potatoes, 4 kg of onions, or 2 litres of milk for 1.5 US$. Milk products are also inexpensive.
2. Clothing Cost
Clothing will not put a strain on your wallet. For instance, a good pair of jeans costs $20, shirts cost $10-20, and T-shirts cost $10-20.
3. Book Costs
Books are given by the University Library, and other stationery can be purchased at a very low price on campus.
The cost of student stationery is quite inexpensive. A bundle of 1000 rough papers, for example, costs $2 USD. Pens, pencils, and other goods are far too inexpensive. You can acquire them for a lower price.
4. Entertainment Cost
The prices in the following quotation are moderate on average. Prices and Tuition rates are subject to fluctuate based on factors such as location, facility, and whether or not students receive a discount
Ticket prices range from $2.3 to $6.6
Theatre tickets range from $4 to $13
Entrance fees range from $2.6 to $13 at nightclubs
Pools and bowling alleys charge between $2.6 and $14 per hour.
5. Travel and Transportation Costs
City Travel: Universities give students a monthly Travel Pass card for government transportation (subway trains, electric buses).
Travel Around the Country: Students receive a 40% discount off the regular price of train, bus, and other transportation tickets.
International Travel: The International Student Card is granted to students as soon as they are accepted into university. Students possessing an International Student Card to receive a 30% discount on the normal price of airline tickets.
6. Student Accommodation in Ukraine
Foreign students can stay in reasonable and comfortable rooms at Ukrainian universities. Facilities-wise, there are two types of hostels available:
Renovation
Excellent Renovation – This form of lodging includes all of the amenities needed to live comfortably. There is a Double person room, where One place charges – 160 US$/Monthly, which is under excellent renovation. There is also a room for three people that costs 110 US$ a month.
Ordinary Renovation – Only the most basic amenities are included. It has a room for two people which costs 110 US$ per month. There are three rooms available in the basic renovated accommodation: one room costs 85 US$ per month.
7. Private Housing & Accommodation
Private Housing is another type of accommodation in Ukraine for international students. The following quotation reflects reasonable prices on average (2021-22). Prices and tuition fees may vary depending on criteria such as city, location, facility size, and lease agreement terms.
A hotel room in the Economy class costs $40 to $60 per night. Monthly rent for a private room in a shared flat with a local family ranges from $110 to $160.
A private economy flat for one person costs between $160 and $310 per month. A private economy flat for two people costs between $260 and 410 dollars per month.
Monthly rent for a single-bed luxury apartment ranges from $360 to $810 dollars. A Double Bed Luxury Apartment costs between $460 and $910 per month.
8. Student Apartments in Kiev
In Kyiv, there are numerous student residences. If you're interested in any, simply look for them in newspapers, on the internet, or by contacting a real estate firm. The university staff can also assist you in finding a suitable apartment.
Foreign students can rent their own apartments or share one with other students. It is essential that you examine your budget before beginning your apartment search.
Here's an example of the cost of student housing in Kyiv:
In Kyiv, a single-room flat or studio apartment will cost between $400 and $500
In Kharkiv, a single room will cost between $300 and $400
In Lviv, a single room can cost upwards of $300.
Rental fees are determined by the sort of lodging you select, as well as its condition, location, and amenities.
Renting a flat in the centre of the city or near the university will be more pricey. It's important to keep in mind that rental prices vary per city
Read Also:
Money Making Opportunites For International Students in Cyprus
Low-Cost Ukrainian Universities To Study
Scholarships for Students With Vision Disability
Conclusion: Student Life in Ukraine
This article on student life in Ukraine is a good length. We feel you now have a better picture of what to expect before you go to Ukraine to study.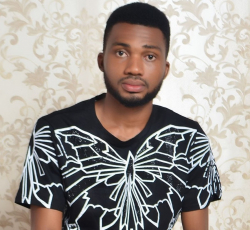 Latest posts by Benjamin Targba
(see all)