Are you attending a party soon and in search of latest lace aso ebi styles? Then, you are on the right page as this article tends to unveil some of them.
Aso ebi is coined from two Yoruba words: aso meaning 'cloth' and ebi, which means 'family'. The tradition was enacted as a means of identification for relatives at Nigerian weddings, funerals and other celebrations. However, aso ebi has come a long way from the days of its origin. The custom has grown from just family members of the celebrant(s) to friends, colleagues and acquaintances wearing it as a form of support and solidarity. Far from merely being a way to show relation to a celebrant, this tradition has a long and rich history.
The custom of wearing aso ebi has gone beyond the shores of Nigeria as neighbouring countries have adapted the norms. Ankara fabrics is one of the leading fabrics in this area as the slogan goes like 'No Ankara; no semo' indicating no asoebi; no food. However, with the advent of technologies and other factors, other fabrics have been added to the aso-ebi styles one of which is Lace fabric. Thus, for the purpose of this content, this article will be limited to Latest Lace Aso Ebi Styles.
Latest Lace Aso Ebi Styles
The African fashion world has moved/shifted to a great level. Against the general phenomenon that lace designs are obsolete, we now have elegant, stylish and latest Aso ebi lace gown styles that will give you gorgeous look beyond your comprehension.
Owambe in no doubt has become a re-occurring decimal with no free weekends as celebrations are everywhere. With this, ladies with their insatiable desire for fashion look for latest aso ebi designs day in – day out. Hence, the curated pictures of latest lace aso ebi styles below. Relax and enjoy your the fascinating pics.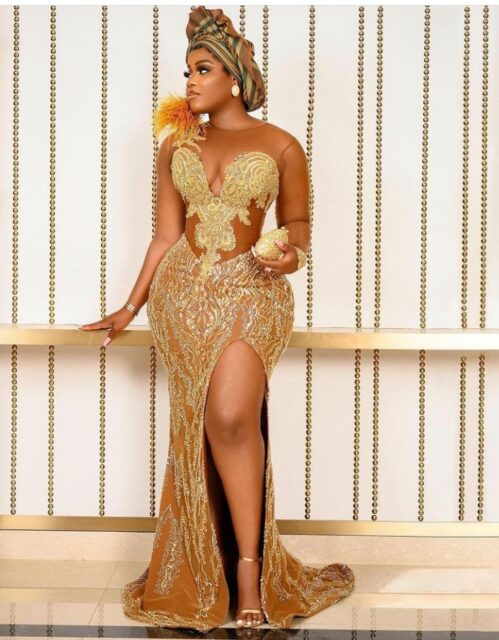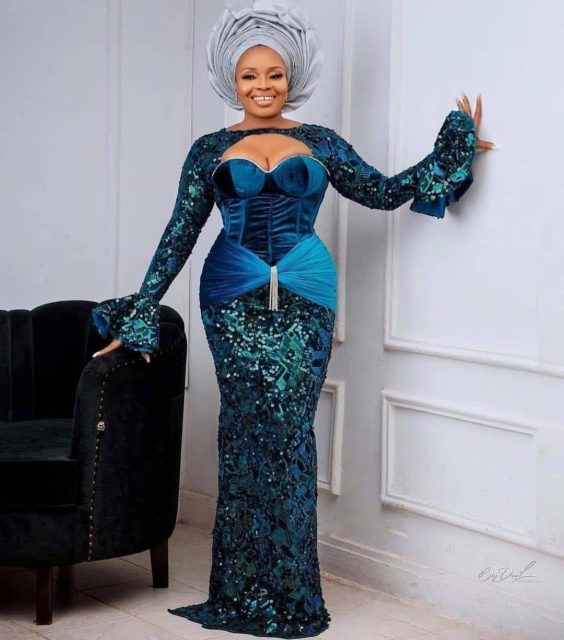 Latest Lace Gown Styles
One of the trendy fabrics that we cannot but notice in the fashion world is lace fabric. It has become extremely modern and as such there are various styles one can rock with the fabric. As a matter of fact, with different designs at your disposal, you would definitely want to attend all events. Below are some sample pictures: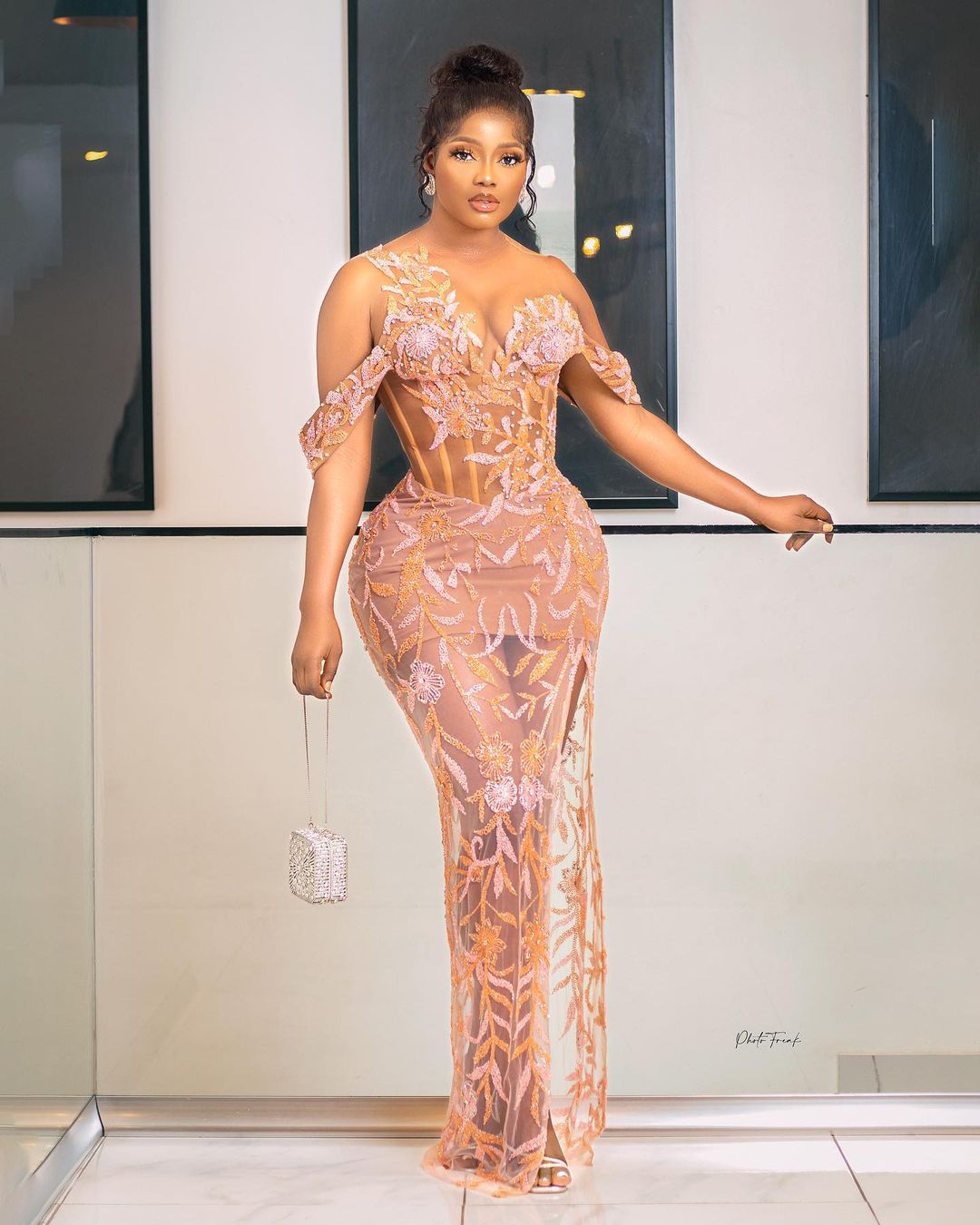 Conclusion:

Summarily, aso ebi styles are meant to be uniformly worn on the day of the occasion however be reminded that the cloth remains yours after the party. Thus, you need to be classy while rocking your dress. We hope you find fascinating designs from the curated pictures above.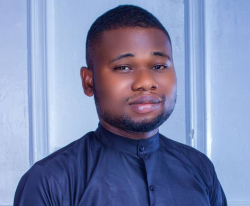 Latest posts by Gideon Agbaja
(see all)