Are you planning on having a wedding in Nigeria, this article will walk you through on Nigerian wedding budget list such as 500k and 200k (low-key), and other things needed to have a successful wedding in Nigeria.
Budget or budgeting is a paramount tool that is necessary for many achievements in almost all sectors. This is because it helps one control spending, track expenses, and save more money. Moreover, budgeting can help you make better financial decisions, prepare for emergencies, get out of debt, and stay focused on your long-term financial goals. In a nutshell, the importance of budget or budgeting cannot be under-emphasized as this explains why so many individuals make budgets for their ceremonies including weddings.
Nigerian Wedding Budget List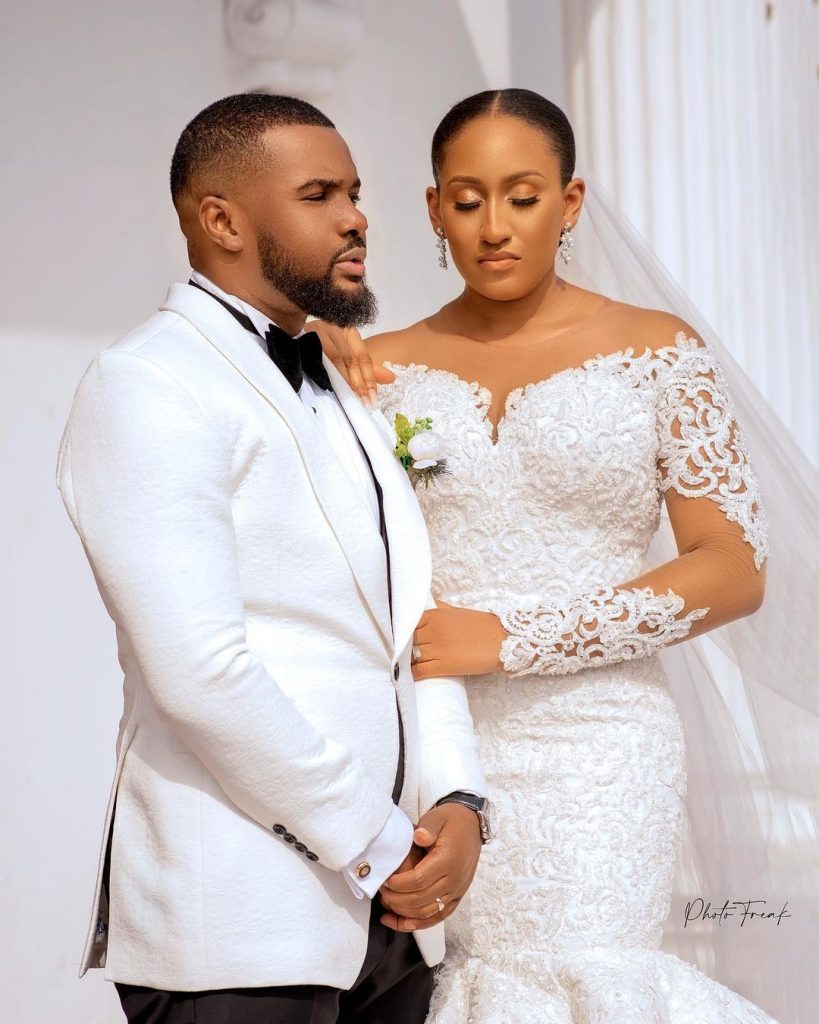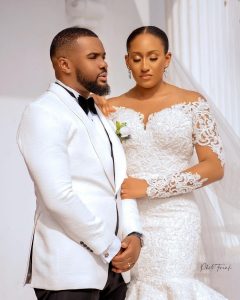 Although wedding ceremonies are events of joy, they tend to be expensive especially in this part of the world that 'owambe' has become an anthem. However, budgeting is still necessary to avoid debts before/after the wedding ceremony having it at the back of our minds that no matter how much we spend; people cant be satisfied. Then, why not make budgets?
Well, let's take a glance at a sample of Nigerian wedding budget list breakdown below:
500K Wedding Budget In Nigeria
Are you preparing for your wedding ceremony? Do you think 500k is too small to hold a joyous wedding ceremony? Hopefully, this sample will go a long way to help you plan your budget as you will see how to channel your funds well based on the proposed number of guests in attendance.  Here is a simple guide you can work with.
1. Location
Wedding venues are always costly and this serves as a major source that saps the wedding budget. For a ₦500,000 budget wedding, it's best you look for a wedding venue in less popular areas of town depending on where you live or an open field where you can put up canopies. These fields usually come very cheaply. However, if you must use a hall, then budget a maximum of ₦50,000. The same location/hall can be used for the traditional wedding as this will save decoration fees and other fees since you are licensed to use the location the whole day.
2. Guest List
You need to be real while drawing out your guest list. Maximum of 100 guests with a budget of ₦1000 per head on refreshment (food, drinks, water, and whatever). That's ₦100,000 Naira for 100 guests. Your spending on food seems much right? This is because it is the most important aspect of the wedding as far as the guests are concerned. Hence, invite guests that you can properly manage!
3. Wedding Dress
No need to buy a new dress. There are so many bridal houses that rent out Bridal wear for an average of N20,000. Many may want to argue they can't rent bridal wear but how will you feel after your wedding and the designer keeps disturbing you because you are still owing.
As a matter of fact, so many individuals after a number of years into their marriage will look at their bridal wears (especially women) considering the amount of money spent on it, then take it to their designer to amend so it can be worn to other occasions or as a casual dress. Then, why not rent bridal wear since it's just going to be worn for just a day?
4. Groom's Outfit
Unlike the wedding dress when people can tell if it's a wedding dress or not, the groom's wear is simply a shirt, shoes, and suit. Save cost on this by dry-cleaning what your man already has. A well-dry-cleaned suit and shirt will still sparkle anyways.
5. Decoration
Directly or indirectly, we have got friends who know about decorations.  Why not have a word with her/him? All you need is a touch of your wedding colors draped around, some center tables, and stage covering. Budget ₦30,000 and tell them you want to see how achievable it is before the deal day.
6. Wedding Shoes
If by chance you have nice shoes before your wedding program, then, go for it. On the contrary, women will always want to get something new in this section. If you must buy new ones, they budget ₦5,000 on your bridal shoes.
7. DJ/Band
Entertainment is very essential in ceremonies especially a wedding ceremony. You need to keep the vibes alive so it won't look too much as if you're operating a low-budget ceremony. On this note, look for a band or DJ you are familiar with. Budget ₦30,000 for this.
8. MC
Wedding MCs bring out the fun side of the bride and groom and entertains the guests in general so this is almost a necessity. Budget ₦30,000 for this as well.
9. Wedding Cake
For your wedding cake, you can budget another ₦30,000. Endeavor to get good bakers that their charges are not too much. They'll be able to work with your budget.
10. Makeup
If you can do your own makeup. Great! If not, get a friend who can. Peradventure you don't find anyone willing to help, budget ₦20,000 and invite a makeup artist.
11. Bridal Hair
Wash and curl up the weapon you have at hand. No point buying Brazillian hair that will end up in wraps on your wedding day. Fix the hair before your wedding and just have your makeup artist style the hair for you after makeup.
12. Photography/Video Coverage
Another essential area you must be willing to spend on as this goes a long way to serve as a remembrance for the occasion. The pictures will be with you for a long time to come. For photography and video coverage, budget ₦100,000
13. Invitation Cards
Get a printer to design and print for you. For 100 copies, budget
N10,000 and if by chance you can design, do it and go to the press for printing only.
That brings us to a total of ₦430,000. Keep the remaining ₦70,000 for unforeseen expenses.
Things Needed for a Simple Wedding in Nigeria (Breakdown)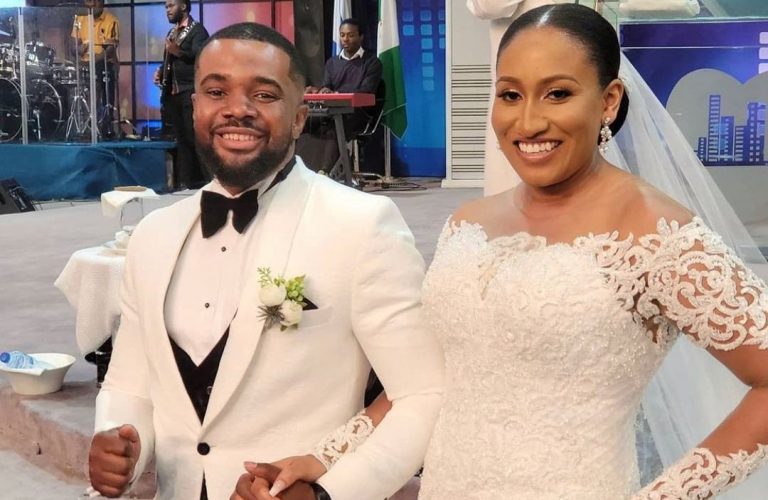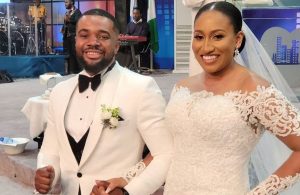 A vital aspect of the wedding ceremony is the listing of items and services you need for the event. Below is a  random list of 146 things you might need for a wedding ceremony. The list is categorized under bridal accessories, groom accessories, wedding emergency kit, wedding key players' accessories, ceremony items and services, reception items and services, and logistics and services.
Bridal Accessories

Bouquet
Jewellery set
Wedding dress
Bridal veil
Weavon or Extensions
Hair-do service
Make-up accessories/service
Hair accessories
Bridal Shoes
Manicure and Pedicure
Tiara
Bridal Hand fan
Clutch bag
Brides glove (optional)
Groom Accessories

Wedding Suit or Tuxedo
Shoes
Wrist-watch
Pocket handkerchief
Cufflink
Waist belt
Neck Tie or Cravat
Grooms glove (optional)
Waist coat (optional)
Groom haircut/beard shave
Emergency Kit

Antacid
Pain reliever
Mouth spray
Razor or Scissors
A shrug or bridal cardigan
Hanker chief
Sewing Needle
Thread
Hair pin
White chalk
Wet wipes
Make-up kit
Safety pins
Wedding Key Players' Accessories
Flower Girl dress
Ring bearer suit
Maid of Honour Dress
Best Man Suite
Parents of the bride and groom attire
Matching attires for family members
Bridesmaid's dresses
Bridesmaid bouquets
Flower girl basket
Groomsmen suits/tux
Wrist Corsages and Boutonnieres
Ceremony Items and Services

Ceremony Venue Fee
Marriage License
Seats
Aisle runner
Ring plate
Small fancy cloth for a ring or a ring bearer pillow
Wedding rings
Officiant fee
Reception Items and Services

Reception Venue Fee
Car parks
Canopy
Dance Floor
Dishes
Drinking Glasses
Chairs
Table cloth
Chair cloth
Tables
Food
Salt shakers
Snacks
Table cloth
Cake Knife
Cake spatula
Wine
Cock screw
Drinks
Water supply and storage units
Paper Napkin
Serviette
Disposable plates and cutlery
Toothpick
Souvenirs/favors
Gift for parents, officiant, and other service staff
Place cards
Cake bags
Serving trays
Logistics and Services

Under logistics and services, you would consider items and services for decorations, photography/videography, bakery, catering service, ushers/attendants accessories, signs and posters, and other essentials.
Read Also: Yoruba Names and Their Meaning
Decorations
Altarpiece
Ceremony and reception venue decorations
Bridal and Grooms Chair décor (Reception)
Bride's and groom's car decorations
Table and chair decorations
Flowers
Curtains
Centerpiece
High table decorations
Car ribbon
Room Air Fresheners
Wedding Decorator Service Fee
Photography/Videography
Wedding Photographer Service fee
Bridal portraits
Videography service fee
Bakery
Service Fee
Wedding Cake
Cake Topper (optional)
Cake Sparklers (optional)
Catering service
Kitchen facility
Large cooking
Cooking pots and pans
Basins
Dish Washing Agent
Serving Spoons and Spatulas
Measuring cups
Mixing Bowl
Stove/Cooker
Fuel for cooking
Kitchen utensils
Catering service fee or favors
Ushers/Attendants
Uniforms and identifying tags
Signs and Posters
Wedding direction signs
Reserved Seating signs
Easels for signs
'Just married' sign for the couple's vehicle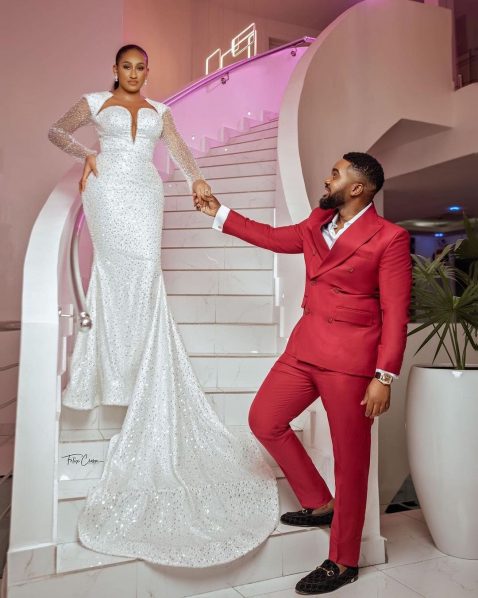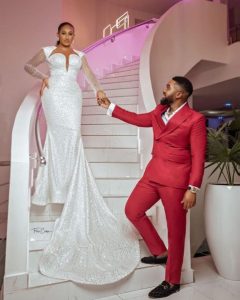 Others
MC (Master of Ceremony)
Entertainer (optional service)
Toilet facility
Garbage bag and Dust bin
Hand towels
Toilet fresheners
Toilet Papers
Water Storage Unit
Recharge card
Security (service fee)
Emergency Unit
Lightings
Generator
Adaptor and cable extensions
Fuel for car
Vehicles (Car and bus Transportation for the bride, groom and groomsmen, bridesmaid, parents, elderly relatives)
Guest room (lodging arrangement for distant and important guest)
DJ service
Sound system
Microphones
CDs of wedding music
Ice blocks
Coolers
Program
Invitations
How to plan your wedding with 200,000 in Nigeria (Lowkey)
Not everyone can afford a 500k wedding in Nigeria and in most cases, even the 500k might not be enough for some people depending on the budget. However, if you are looking for how to plan your lowkey wedding with 200k in Nigeria; first of all understand that you will have to do away with so many things.
Above, we have provided a list of things needed for a wedding in Nigeria, just assess the items and pick out the ones you don't need, and buy the ones you can afford.
"Wedding is a ceremony, Marriage a journey"
In the end, a big wedding does not guarantee a successful marriage.
for additional info on this concept, you can visit Naijawedding
Read Also: Latest Nigerian Bridesmaid Dresses
Conclusions: Nigerian Wedding Budget list (500k)
Wedding ceremonies can tend to be very expensive! However, you can plan a wedding ceremony with less than 500k as seen in the details above. All you need to do is plan a Nigerian wedding budget list, follow and execute it! Then, you have a home free of debts after your wedding ceremony. Never forget, 'cut your cloth according to your size'.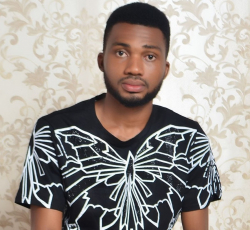 Latest posts by Benjamin Targba
(see all)