Are you looking for how to get your GCE certificate in Nigeria? The General Certificate Examination, abbreviated as GCE, is one of Nigeria's most important secondary school examinations. This is a crucial O-level certificate that can be used to apply to any university in the country.
Basically, GCE is comparable to WAEC and NECO, which are Nigeria's authorized secondary school certificate exams.
If you are an admissions applicant, you are well aware of the importance of having your authentic GCE Certificate. This article will go over everything you need to know about obtaining a GCE certificate in Nigeria.
The GCE credential comes with a slew of benefits. One significant advantage is the pace at which university or college admissions are processed. You can also achieve admission by combining your GCE Certificate with other O levels; this is referred to as two sittings (combined results). However, how can you obtain this certificate?
The GCE certificate could previously only be granted after four years. However, thanks to technological advancements, your GCE certificate is now obtainable three months after you take the exam.
I'll explain how to obtain your GCE Certificate in detail in this article. This content will be very beneficial to people who have taken the GCE exam multiple times.
I'll also keep you up to date on everything you need to know for the current General Certificate Examination.
Read Also: Babcock University Dress Code
How To Get A GCE Certificate in Nigeria
The process of getting a GCE certificate is a bit convoluted, particularly in comparison to WAEC. Unlike WAEC, which requires you to send your certificate to the school where you registered for the exam.
The following are the steps to getting your GCE Certificate in Nigeria:
1. To receive a GCE certificate, WAEC external (GCE) candidates must first attend a WAEC office/centre near them.
2. Your GCE certificates can only be obtained from the WAEC Zonal and Branch offices in charge of the state where you took the exam.
3. Keep in mind that depending on the year you took the GCE exam, there is a certain day for receiving your GCE certificate. On the notice board, this date can be found.
4. Also, the required document which you must present before you can obtain your GCE Certificate should also be present with you.
5. If the date you've been given shows up; If you took the GCE exam in a specific year and the set is on a specific date, you must attend on that date. The officials will not attend to you if you come on a different day.
6. Wait for your GCE Certificate after meeting with the officials. Furthermore, when you go to get your GCE, an official will come out and explain the process to you. You could spend the entire day there, depending on the population.
The Price of a GCE Certificate in Nigeria
Let's have a look at the costs of obtaining a General Certificate of Examination in Nigeria. It's important to note that the cost of obtaining your GCE certificate is determined by a number of factors.
These elements include the year you wrote the exam and several other things. Below is the summary of the fees for GCE certificate.
1-4 years: N3,500
5-9 years: N8,500
10-14 years: N13,500
15-19 years: N18,500
20 years and above: N23,500
That's the outlook of the fees required for a GCE certificate in Nigeria. According to the following breakdown, if you took your GCE 15 years ago, you will be required to pay $18,500 before receiving your GCE certificate. Those aged 1 to 4 years will have to pay a fee of 3,500 before receiving their GCE certificate.
Requirements for Collection of WAEC GCE Certificate
Before receiving your certificate, you will almost certainly be required to show some documents. In order to obtain your GCE certificate in Nigeria, you must meet the following requirements:
1. One passport photograph: To acquire your original GCE certificate, you'll need a current passport photograph with a red backdrop. This passport will be included on your certificate.
2. Photocard: You must also have your photo card with you. The WAEC GCE photo card is the document you used to take the GCE exam.
Print out your GCE result: You will also want a printout of your GCE result. This will serve as proof that you took the GCE exam. Please use the following website to print your GCE results: https://www.waecdirect.org/
3. Payment: Finally, because the certificate is not free, you will need to pay for it. The cost of a GCE certificate in 2020, according to WAEC, is N3, 550.00 in cash (payable to WAEC).
4. Your centre number and candidate number: You may also require your center number. But just don't fret if you have your photo card; it already has the information you need.
How To Get A GCE Certificate: Frequently Asked Questions
Answers to frequently asked questions about how to obtain a GCE certificate in Nigeria are provided here.
Is the 2020/2021 GCE certificate out?
No, it's not true! The West African Examination Council (WAEC) has yet to disclose the 2020 GCE results as of the time this article was published. As a result, you won't be able to find it online right now!
After the results are released, WAEC GCE Certificates or Original Results require 90 days to arrive.
Where can I get the WAEC GCE certificate?
To obtain your WAEC GCE certificate, go to the nearest WAEC office to your residence. If you don't know where the nearest WAEC office is, it's a good idea to look it up on Google. That will be beneficial!
How much would an original GCE certificate cost?
The cost of obtaining a WAEC GCE certificate is N3,550.00, according to the West African Examination Council (WAEC). This price must be paid in full to WAEC before you can receive your certificate.
Is it possible to obtain my original WAEC result via the internet?
Students can print their WAEC certificates from the comfort of their own homes. Is there a website where I can print my WAEC original result or certificate? Candidates can print their certificates straight from WAEC's website using an open service.
Read Also:
How To Verify NYSC Certificate
Conclusion:
Conclusively, many candidates have inquired as to how they can obtain a copy of their original WAEC GCE certificate. Candidates who took the exam are encouraged to pick up their certificates at WAEC zonal and state offices across the country.
If you're still looking for information on where to receive your GCE certificate, we hope you found this page useful.
This article covered all of the steps, requirements, and costs associated with obtaining a GCE certificate in Nigeria.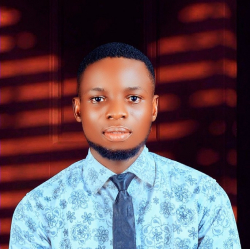 Latest posts by Mfonobong Daniel
(see all)