If you are aspiring to be a student at Babcock university, It is important that you understand more about the University dress code so that it will help you have an idea of the kind of dress the school approves and prohibits.
Babcock University is run from a Christian perspective. The Seventh-day Adventist Church is the institution's owner and administrator. The University was founded to give students the chance to grow in the higher character traits that will enable them to optimize their contribution to God, the Church, and society.
However, the goals of Babcock University are to help each student toward a complete life commitment of selfless service to God and humanity and to aid in the development of a character characterized by honesty, self-discipline, responsibility, tolerance, loyalty, and spiritual leadership.
By its commitment to equal opportunity, the University's admissions policy does not discriminate against qualified applicants on the grounds of disability, gender, race, colour, nationality, or ethnic origin. Babcock works to establish a learning domain that supports students' spiritual, intellectual, social, occupational, civic, and physical growth.
More so, Students at Babcock University must adhere to a highly tight dress code that is by the school's norms and policies, which is the sole aim of this article. Stay tuned as we lead you through the dress code of Babcock university
Prohibited Dress Code in Babcock University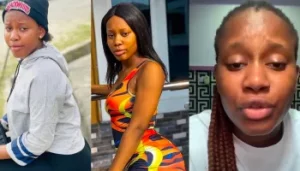 The following dress code is prohibited:
Wearing bodycon and lycra skirts and dresses on campus
Dresses and skirts that show body contrasts will be regarded as sexual harassment hence follows its due punishment
Above-the-knee skirts and dresses (All must end 3 inches below the knee)
Materials similar to jeans and jeans at any time on campus
Undersize above the ankle trousers/pencil trousers
Earrings, nose rings, tongue rings, belly rings, breast rings and necklaces and other jewellery items are not allowed
Jellabiya in classrooms, places of worship and cafes
Other Highly Prohibited Rules Are:
Strange hairstyles are not permitted.
skirts and skirt suits must reach your knees Because it is not tolerated to dress indecently. Therefore cotton textiles are strongly advised over those that jump, cling, or hug the body.
It is not permitted to cook in the residence halls in any way.
It will not be tolerated to loiter or associate with people of the opposite sex in an inappropriate setting, at an inappropriate hour, or in a disrespectful manner.
Approved Babcock University General Dress Code
Given how crucial the Babcock University dress code is, we shall examine it on a gender-specific basis.
Babcock University Female Dress Code
All female students are required to dress professionally for all regular lectures, public lectures, special ceremonies, matriculation, Founder's Day, Convocation, and exams. A stylish dress and a pair of covered shoes are considered to be corporate attire, as is a skirt suit.
At least 4-6 inches must be dropped below the knees on all dresses and skirts.
Outside of lecture and exam halls, female students may dress professionally or in foreign clothing that is properly worn.
It is strictly forbidden to wear sleeveless native clothing, baby sleeves, or spaghetti straps without a jacket in the classrooms and at the university.
When a waistcoat or armless sweater is worn with a shirt, the shirt must be appropriately tucked into the skirt or lose pants. Never let it fly underneath the waistcoat or sleeveless sweater. The armless sweater or waistcoat must at least rest on the hip. "Bust coats," which end just below the bust line, are prohibited because they are not corporate. Frills on shirts are permitted, though.
For regular lectures, public lectures, special ceremonies, matriculation, convocation, Founder's Day, and exams, jersey material tops with cotton collars are not permitted. They are thought of as informal attire. Shirts could be worn tucked in or out of skirts. But even if they aren't tucked in, they must be intelligent.
Straight, flared, or pleated skirts are all possible. Uneven skirt edges are not permitted. Pencil skirts are not permitted either. The church is a great place to wear lacey skirts. No need to be constricting or body-hugging.
In the lecture and examination halls, as well as anywhere else on campus, it is completely forbidden to wear scarves or shawls over skirts or clothing with tiny singlet-like straps (spaghetti straps).
In the lecture and exam rooms, as well as anywhere else on campus, it is strictly forbidden to wear strapless tops or short blouses that expose too much skin.
In the lecture and examination halls, as well as anywhere else on campus, it is completely forbidden to wear apparel that is too tight, including body hugs, stand pants, and anything else made of stretchy, elastic material.
It is strictly forbidden to wear revealing blouses in lecture and examination halls as well as around the university. This includes low-cut blouses and those that don't cover the navel.
Ordinary transparent dresses are strictly forbidden at the university. such dresses that are transparent can be paired with a dark singlet or other clothing.
Facecaps are not allowed in the university's lecture halls, exam rooms, university chapel, or anywhere else on campus.
Between the hours of 7 am and 6 pm, slippers, and half-shoes are not permitted in College buildings, libraries, the Cybercafé, and the Chapel.
Female students are urged to adopt professional hairstyles that reflect a nice and happy university student, such as simple, neat, and corporate hairstyles. Additionally, only the hair salon should be allowed to use hand dryers.
It is strictly forbidden in the University to have coloured hair, coloured attachments, or to employ two or more different shades of coloured attachments.
Female students are permitted to wear pants suits, but the jacket must be worn below the hips.
Female students are allowed to wear necklaces and earrings as long as they are not fake or dangling ones. Anywhere in the University, it is strictly forbidden to wear more than one earring in each ear.
It is not permitted to wear ankle chains or toe rings on university property.
It Is strictly forbidden to own or wear jeans or any type of material that resembles jeans, such as chinos, corduroy, or aashi in a university setting.
Students who are female may don low sandals or business attire.
Only outside of the lecture and examination halls are tennis shoes and sneakers permitted.
Babcock University Male Dress Code
Male students are required to dress professionally for all events that specifically call for it, including matriculation, Founder's Day, Convocation, open lectures, church services, and special ceremonies.
This requirement extends to lecture halls, examination halls, and special ceremonies like those mentioned above. A shirt, necktie, and at least one pair of pants, either with or without a jacket, are required for corporate attire, as are some types of covered shoes
Read Also:
Where To Get GCE Certificate in Nigeria
Canadian Universities that Accepts NECO
Wrap up
That's how far we can go on this article, we hope that you were able to obtain value on the kind of dress codes accepted for Babcock University in Nigeria while reading. Thanks for reading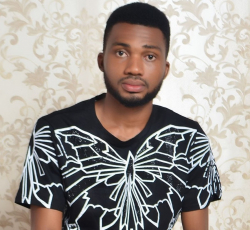 Latest posts by Benjamin Targba
(see all)