You found yourself on this page after a possible frustrating section with your mobile phone trying to initiate a transaction via UBA shortcode. In this article, you will be exposed to how you can create a UBA transfer pin without a debit card.
USSD, an acronym for Unstructured Supplementary Service Data is a communication service controlled by mobile network operators. It is believed to be a critical piece of infrastructure used to provide mobile financial services on most phones, at low cost, and without requiring access to the user's SIM card.
This amongst many others is one of the reasons people prefer using USSD to Mobile Banking.
As simple and fascinating as that sounds, it might be frustrating as a debit card is most times needed to initiate such.
However, with the help of this article, you'll understand how you can create a transfer pin without your debit card.
The write – up however is limited to UBA only as it's possible you get the error message while following the same processes with other banks out there.
How To Create UBA Transfer Pin Without Debit Card
UBA mobile money transfer code / UBA USSD transfer code is the set of codes that allow a bank customer to transfer money, recharge, pay for flight amongst many other transactions from their UBA account using a mobile device UBA bank code and this does not necessarily require an Internet connection to be on the mobile phone.
Below are the steps to follow when creating a UBA transfer pin without a debit card.
Dial *919*0#.
Tap the 'Number 1' icon which represents the 'Sign Up' feature.
Sign up for the 'Account with Pin' feature.
Follow the on-screen prompts. Ensure that you do all of these things with the number with which you used to register your bank account.
Type in the pin you want to use for transferring money.
You can now start with any transfer transaction!
How To Activate Your Number With A UBA Mobile Banking Service
Step 1: Dial *919# and follow the steps on the screen to activate your number.
Step 2: Get PIN and start using UBA mobile USSD banking.
How To Transfer Money To A UBA Account
Step 1: Dial *919*3*account number*amount# i.e.: *919*2134782905*500#.
How To Open A UBA Account With *919#
Step1: Dial *919# and follow the steps on the screen
Step2:  Your account number will be sent to your mobile phone through SMS
It's as easy as that! For unlimited access to banking services and benefits, it is advisable to visit any UBA branch beside you and link your BVN to your bank account.
How To Check UBA Account Balance
Step 1: Dial *919*00# with the phone number you use to register the UBA account.
Step 2:  In a few seconds your account balance will be sent to you in form of SMS.
( a fee is applied for this service ).
How To Buy Airtime From Your UBA Account Using *919#
Apparently, you can buy airtime on any telecommunications network GLO, MTN, 9mobile, and Airtel from your UBA bank account as this saves you from unnecessary stress. More so, it averts issues like buying the wrong recharge pins from vendors and the likes of it.
For Self Top Up:
Step 1: Dial *919*amount# (e.g.) *919*500#. You will be recharged with N500 airtime.
Note: it must be the number registered with UBA. No service charge was applied.
Recharge Code for Another Number:
You can recharge your friend, family or third party lines from your bank account.
Step 1: Dial *919*Phone Number*Amount#. Example : *919*09066886640*500#.
How To Pay For Your Flight
Step 1: Dial *919*12#
Step2: Type your 4 digit Magic Banking PIN and select the bank account you wish to pay from.
Step 3: Select airline and input flight PNR (Passenger Name Record)
Step 4: Input phone number of passenger and payment amount (Passenger Name Record).
It's as simple as that.
UBA Mobile Banking Codes
In summary, here are the various codes available for a UBA account holder.
Transaction Type
Magic Banking Code
Check balance( *919*00#)
Top-Up for Self (*919*Amount#)
Top-Up for Others (*919* Phone number* Amount#)
Transfer to UBA Account (*919*3*account number*amount#)
Load UBA Prepaid Card (*919*32#)
Transfer to Other banks (*919*4*account number*amount#)
Pay bills (*919*5#)
ATM cardless withdrawal (*919*30*Amount#)
Read Also: Lagos Banks that Do National ID Card
Conclusion: How To Create UBA Transfer Pin Without Debit Card 
It's comforting to realize that you can transact with a shortcode without the use of the internet. Furthermore, following the above write-up, you can transact with USSD code without the use of your debit card. However, in some cases, you might have to contact the UBA customer care service to help you out if you are having problems creating the USSD code.
Here are some of the UBA Nigeria customer service contact numbers to help you activate the USSD code:
Phone number: +234 700 2255822, +234 1280 8822
Email: cfc@ubagroup.com
Contact UBA on Facebook: UBAChatBaning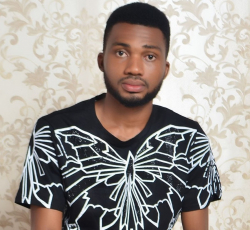 Latest posts by Benjamin Targba
(see all)