Nothing is more disappointing than discovering that some of your favourite TV channels are lost. In this guide, you will discover how to scan for missing channels on GOTV.
Usually, your GOtv should automatically be activated and your channels restored after you have made your payment. But sometimes this does not happen and you will need to do a manual reset to get your
GOTV Nigeria channels
back.
This situation is frustrating especially when your favourite channel is gone making you unable to watch your desired program.
However, having a lost or missing GOTV channel is not the worst thing that could happen. You can be able to retrieve or get your missing GoTV channel into full functionality by following this guide below
How To Scan For Missing Channels On GOTV
Currently, GOTV has bout 19 channels with entertainment and movies, including Go Channel, Telemundo, E! Entertainment Television, FOX Lite, CBS Reality, M-Net Movies Zone, Eva+, AfricaMagic Epic Movies, AfricaMagic Family, Africa Magic Hausa, AfricaMagic Yoruba, AfricaMagic Igbo, TVC Entertainment, and many more
If you discover any of these channels are missing, follow this guide below to retrieve it back
1. Switch on your GOTV decider and wait to complete the booting process.
2. Press the "Help" button to open the "Menu" on your GOTV remote.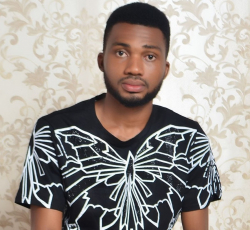 Latest posts by Benjamin Targba
(see all)