In this article, we are going to take a vivid look at the roles of Traditional Rulers in Nigeria. Happy Reading!
Nigeria is indeed a blessed country with numerous ethnic groups and diverse kinds of Traditional Rulers. Over the years, it is believed that the traditional rulers have been robbed of their duties via the use of political powers.
It will be nothing but self-deception for someone to sit at the Federal level in a country such as Nigeria and claim to be governing the whole nation whereas there are some towns he/she might not have heard of before, let alone being there. Hence, the best way to relate to the people on the grass root is via their various traditional rulers.
Who is a Traditional Ruler in Nigeria?
According to Wikipedia, Nigerian traditional rulers often derive their titles from the rulers of independent states or communities that existed before the formation of modern Nigeria. Although they do not have formal political power, in many cases they continue to command respect from their people and have considerable influence.
Though their bearers usually maintain the monarchical styles and titles of their sovereign ancestors, both their independent activities and their relations with the central and regional governments of Nigeria are closer in substance to those of the high nobility of old Europe than to those of actual reigning monarchs.
With the info above, a traditional ruler can simply be explained as a person who by virtue of his ancestral position occupies the throne of an area and who has been appointed to it in accordance with the customs and traditions of the area.
What are the Titles of Traditional Rulers in Nigeria?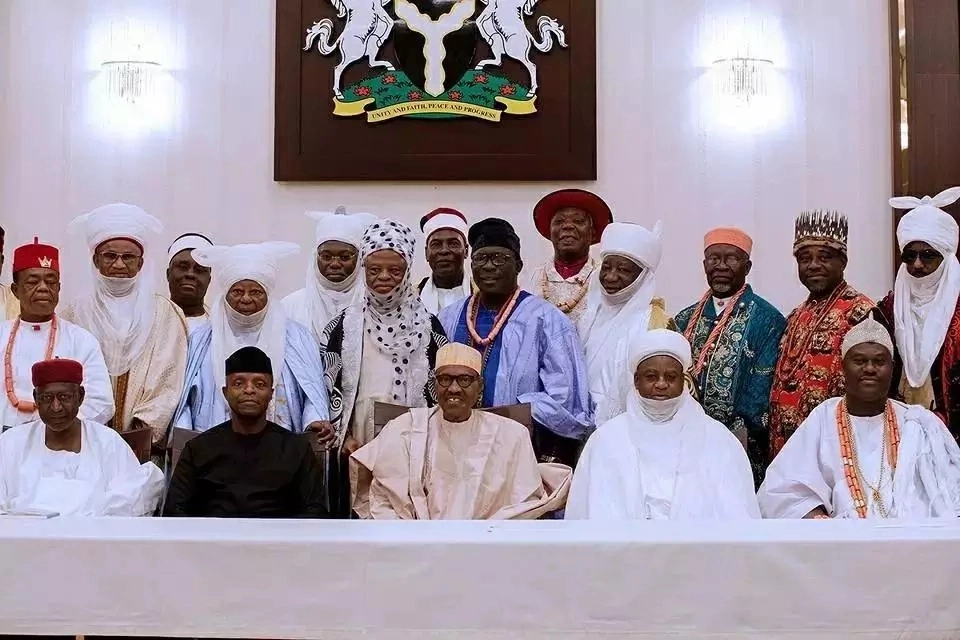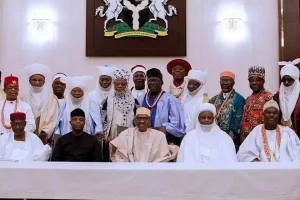 There are different titles of traditional rulers in Nigeria based on specific domains.
Oba

Ooni

Alake

Alaafin

Awujale

Olomu

Akarigbo

Orangun

Olu'wo

Eleko

Soun

Olumushin

and Eburu are also used, specific to the people and/or places ruled.
Roles of Traditional Rulers in Nigeria
Traditional rulers were regarded mostly as the demi-gods on earth. Definitely, beyond the political, economic and all-inclusive heads of their respective governments, a traditional ruler equally stands in a place of spiritual significance amongst his people.
The functions of traditional rulers in community development are vital for the success of the local government administration.
Let's examine some of the roles of traditional rulers in Nigeria.
1. Chair Meetings of Council of Elders of the Community
Traditional rulers chair meetings of the council of elders which formulate and enforce the rules that govern the domain. This undoubtedly gives direction and political and economic stability in the locality.
2. Ensures Law and Order Prevails in their Jurisdiction 
Another major function of traditional rulers is ensuring the prevalence of law and order in the community. The ideas are communicated most times via town criers, a village at age-grade meetings and social gatherings summoned by the traditional rulers.
3. Custodians of Culture of their Domains
They initiate and preside over the celebration of village festivals to keep the culture and tradition of the people intact and sponsor art and culture in their locality to ingrain it in the populace.
For example, they celebrate new yam festivals in the eastern part of the country and Igue festivals in Benin City. These festivals give people from those communities a sense of identity. It is also a way for bringing natives living in other parts of the country and the world back home once a year.
These festivals tend to create happiness in these communities and improve their economy too
4. Encourage Traditional Religious Beliefs 
They (traditional rulers) encourage traditional religious beliefs by correcting wrongs and evil doings via the use of gods. The belief in gods and goddesses perseveres.
Inhabitants of such domains fear to collide with the gods and as such abide by the norms and values of such villages/outlets. The use of these gods enables Traditional rulers to maintain the peace of the community, punish bad behaviour and encourage goodness for economic development to thrive.
5. Oversee Chieftaincy Matters and Confer Titles to Deserving Citizens
Traditional rulers confer titles on citizens who have distinguished themselves in society. These titles give honour to worthy citizens and create healthy rivalry as people tend to do good the more in all walks of life.
6. Manage Land and Marriage Disputes
They settle all land disputes within the community, marriage quarrels and petty stealing, within the Palace without favouritism.
In fact, before the arrival of western education, the people prefer settling issues the traditional way then going to the Magistrate court because of the fear of the wrath of the traditional gods they worship.
7. Ensure Payment of Taxes
They mobilize the community to pay taxes to the local council authority to enable them to repair community roads, public schools, and other public utilities.
8. Educate the Populace to Perform their Civic Duties
It is the responsibility of both the traditional rulers and the local government authorities, to educate the populace to perform their civic duties such as registration to vote, paying taxes, voting in elections and participating in Census.
9. Get Support from Subjects for Local Council Chairmen
They get the support of subjects for local council administration to succeed and endorse good local government chairmen to retain office.
10. Support Good Governance by the Three Tiers of Government
Good governance does not need advertisement because it shows. Traditional rulers desire good leadership from rulers in the three tiers of government and campaign for it all over the country
Read Also:
Nigerian Heroes that must not be forgotten
Requirements To Marry from Urhobo
Conclusion: Roles of Traditional Rulers in Nigeria
Summarily, the functions of traditional rulers in community development involve ruling their kingdoms or domains to bring progress and economic freedom to subjects. Their roles in achieving a peaceful and united Nigeria cannot be overemphasized.
As a matter of fact, empowering each traditional ruler with real political power will go a long to enhancing a peaceful community as their citizens tend to listen more to them.
If you think there are more functions of traditional rulers not mentioned above, let's hear you out in the comment section below.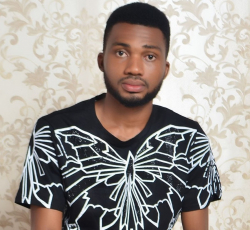 Latest posts by Benjamin Targba
(see all)