"The Labour Of Our Heroes Past Shall Never be in Vain" is the most emotional and captivating line of the Nigerian National Pledge bringing to our memories, all the legendary Heroes and Heroines who fought for Nigerian Independence and Freedom from the British.
Needless to say, Nigeria is regarded now as one of the most corrupt countries in the world, moving from bad to worst from one political leader to another.
Notwithstanding there have been some good Heroes and heroines who were patriotic citizens. These Legends fought for Nigerians freedom to ensure Nigeria is an independent country from the British.
These Patriotic citizens worked so hard to ensure Nigeria is a better country for our children and children's children who are unborn.
Getting Independence from our colonial leaders was nothing less than a battlefield. I could vividly remember how my Uncle brainwashed me to believe that while Nigerians were agitating for Independence from the whites to no avail.
According to his story, while the meeting was ongoing, Kule; a Man with a snuffbox removed his snuff from his pocket, sniffed it into his nostrils, and boom his eyes were so red that the British executives got so scared of him and succumbed to the desires of Nigerians and that was how Nigeria got her independence.
Not until I grew up to actually discover that it was just a fake story fabricated by my uncle to justify his habit of taking snuff. I never really liked him taking snuff anyways.
Looking back to our past legendary heroes and heroines who fought for Nigerian Independence. It becomes evident that it is our civic responsibility to give respect and honour to these Heroes and Heroines who laid down their lives to make sure Nigeria is a better place to live.
Heroes Who Fought For Nigerian Independence
Below is well-detailed historical information about Heroes and Heroines who laid down their lives to make Nigeria a better place.
1. Dr. Nnamdi Azikiwe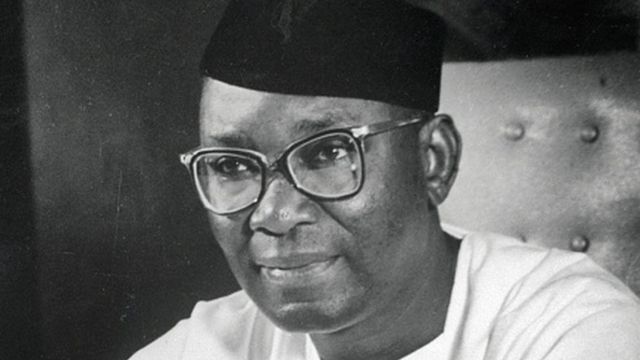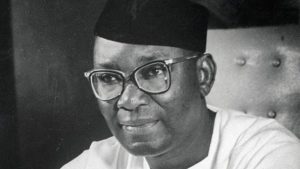 Dr. Nnamdi Azikiwe was one of the patriotic citizens of Nigeria who should never be forgotten no matter what. Born on December 14th, 1994 in the family of Mr. & Mrs. Yakubu Dan Zala.
His father; Yakubu dan Zala was a Gere Man while His mother; Fatima Inna was of Fulani descent.
Dr. Nnamdi Azikiwe was the first president of Nigeria after Independence from October 1st, 1963 to January 16th, 1966.
Just before occupying the sit of the Presidency Dr Nnamdi Azikiwe had already served as Governor-General from 1960 to 1963 through NCNC (National Council of Nigeria and the Cameroons/National Convention of Nigerian Citizens).
NCNC was the leading Nigerian political party formed from 1944 to 1966, the Political party produced leaders who fought so hard before independence and after independence to ensure Nigeria is an independent country. The Party made a historic achievement that is worthy to be documented.
Nevertheless, aside from being a prominent member of the National Council of Nigeria and the Cameroons, Dr. Nnamdi Azikiwe was also an active member of the Nigerian Youth Movement (NYM).
NYM was founded in 1935, it was also a nationalist organization that Nnamdi Azikiwe used as a catalyst for the attainment of self-rule.
Read Also: Why India was banned from football, the true Story
Another strong Political movement Azikiwe employed for the liberation of Nigeria was "The West Africa Pilot" a newspaper that was published daily.
Dr. Nnamdi Azikiwe also gave strong opposition to "The Richard's constitution in 1945.
Through our historical documentation of Heroes who fought for Nigerian Independence, Dr Nnmadi Azikiwe is regarded as a Legend and Patriotic Citizen who fought so hard to see a better Nigeria, no wonder the famous Nnamdi Azikiwe University, Awka, Anambra State is named after him to honour his Legacy, He also appears on the ₦500 Note of Nigerian Naira Currency
Dr. Namdi Azikiwe's Death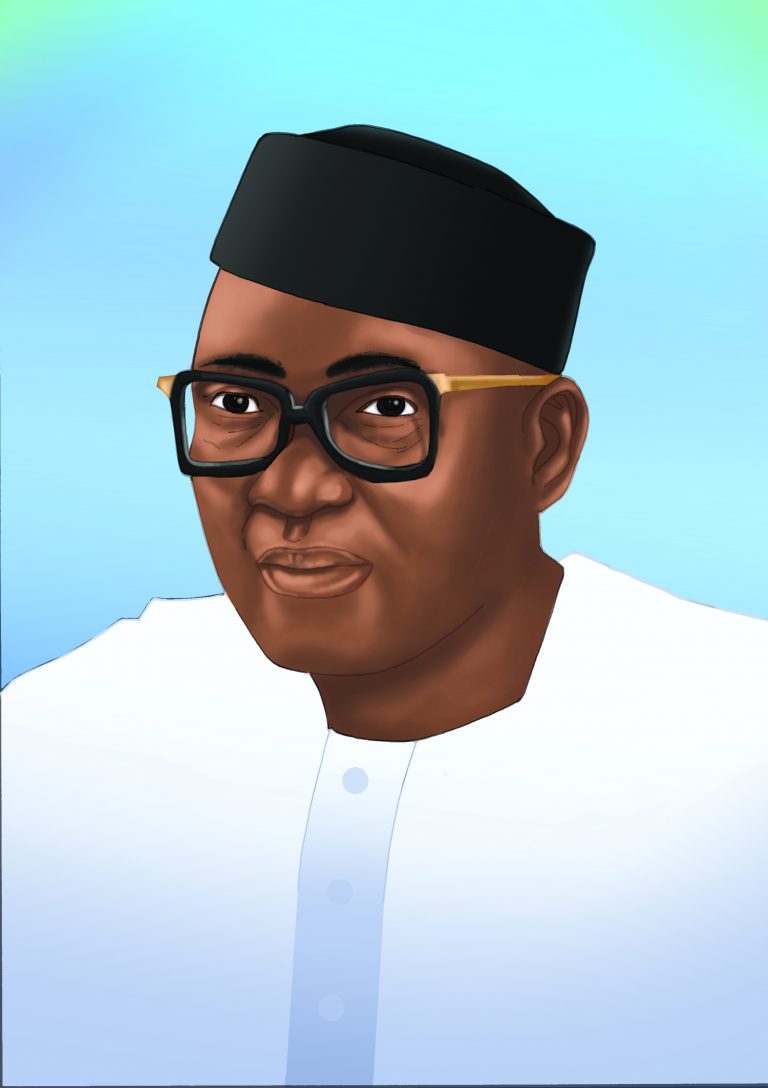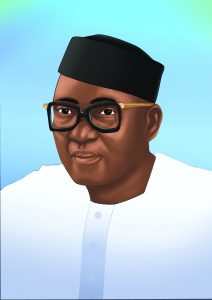 Azikiwe died aged 91 on 11 May 1996 at the University of Nigeria Teaching Hospital in Enugu after a long illness and is buried in his native home Onitsha.
2. Sir Ahmadu Bello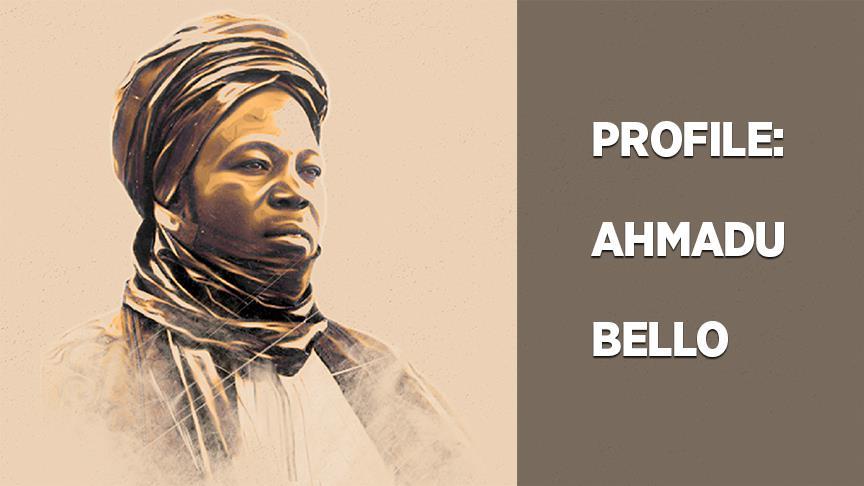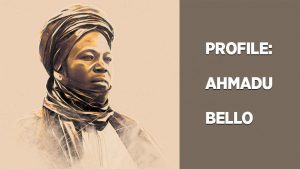 Sir Ahmadu Bello was born on June 12, 1910, in Sokoto Nigeria. He was the leader of Political parties in the North wherewith his influence; was able to dominate the political sector in northern Nigeria through the North Congress Political Party. His hardwood gained him so much same and was called to represent the province of Sokoto in the Regional House of Assembly.
Ahmadu Bello played a vital role in fighting for Nigerian freedom from the people of Britain. He was a co-founder of the Northern People's Congress (NPC); a political movement that had other strong political influential people like Sir Abubakar Tafawa Balewa as one of its leaders.
Ahmadu Bello realized Nigeria needed to have independence so he formed an alliance with Dr. Nnamdi Azikiwe and other nationalists which led to the Independence of Nigeria in October 1960.
His hard work gained him recognition, the famous Ahmadu Bello University, Zaria is named after him to honour his Legacy. He also appears on the ₦200 Note of Nigerian Naira Currency
Ahmadu Bello's death
Sir Ahmadu Bello died by assassination, He was assassinated on 15 January 1966, Bello was assassinated by Major Chukwuma Kaduna Nzeogwu an Igbo Nigerian Army officer in a coup that toppled Nigeria's post-independence government. He was still serving as premier of Northern Nigeria at the time

3. Obafemi Awolowo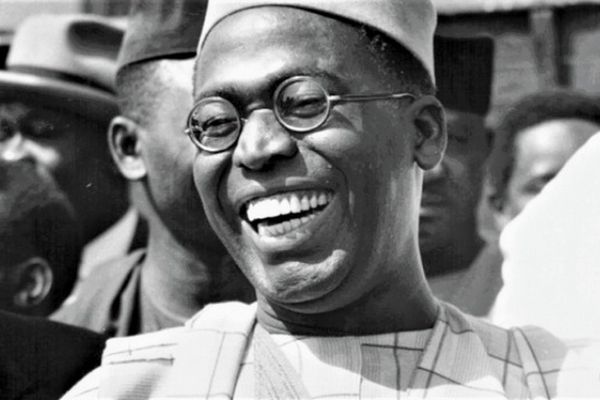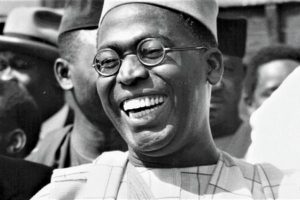 Chief Obafemi Awolowo was a strong leader and advocate of the Nigerian movement for independence. He was born on 6th March 1909
Chief Obafemi was also a member of the Nigerian Youth Movement (NYM) alongside Nnamdi Azikiwe, H.O Davies, Samuel Akintola and other people who fought for the Independence of Nigeria. He was also the leader of the Action Group (A.G).
Awolowo's was admired for his political philosophy. He believed in Federalism, a Philosophy that holds a strong conception that federalism was the best method of uniting the people.
He was a democrat politician who worked earnestly towards ensuring that Nigeria gets her Independence.
Awolowo became the first premier of western Nigeria and he used that office profusely to work towards the attainment of self role. He was also the chief Federal Commissioner of Finance.
Looking at his Educational Background, Awolowo was a trained teacher and later worked as a clerk, trader, and newspaper reporter while organizing trade unions and participating in nationalist politics in his free time
After working for many years in Nigeria, He also proceeded to study law in London in 1944 and while studying He founded the Egbe Omo Oduduwa (Yoruba: "Society of the Descendants of Oduduwa") to promote the culture and unity of the Yoruba people, one of the three largest ethnic groups in colonial Nigeria, and to ensure a secure future for them.
Obafemi Awolowo Legacy for Nigeria can not be forgotten, the popular Obafemi Awolowo University is named after him to honour his Legacy. He also appears on the ₦100 Note of Nigerian Naira Currency
Obafemi Awolowo's Death
Awolowo died peacefully at his Ikenne home, the Efunyela Hall (so named after his mother), on 9 May 1987, at the age of 78, and was laid to rest in Ikenne. He died a legendary death.

4. Sir Herbert Macaulay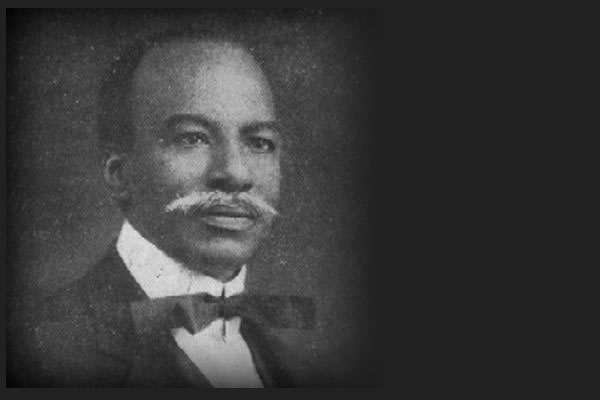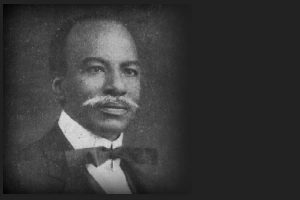 Legendary Herbert Macaulay should never be forgotten when listing out heroes who fought for Nigeria's Independence.
Sir Herbert Macaulay was born on the 14th of November 1864 in Lagos to the family of Thomas Babington Macaulay and Abigail Crowther.
He received his first education in Lagos and in 1989 was awarded a Government Scholarship to study civil Engineering in England where he spent 3 years.
Looking at his political achievements; Sir Herbert Macaulay was one of the founders of the NCNC. He was a Co-founder of the Nigerian National Democratic Party (NNDP) with the sole aim of Uniting Nigerians to gain Independence from British rule.
Sir Herbert Macaulay is recognized as one of Nigeria's first Civil Engineer in Nigeria, a Nationalist and leader of a  strong opposition movement to the colonial leaders and their policies. His hard work can never be underrated
Sir Herbert Macaulay's Death
Macaulay died in 1946 in Lagos after battling with illness. Macaulay's reported last words were: "Tell the National Council delegates to halt wherever they are for four days for Macaulay and then carry on".
The leadership of the NCNC went to Azikiwe, who later became the first president of Nigeria
5. Abubakar Tafawa Balewa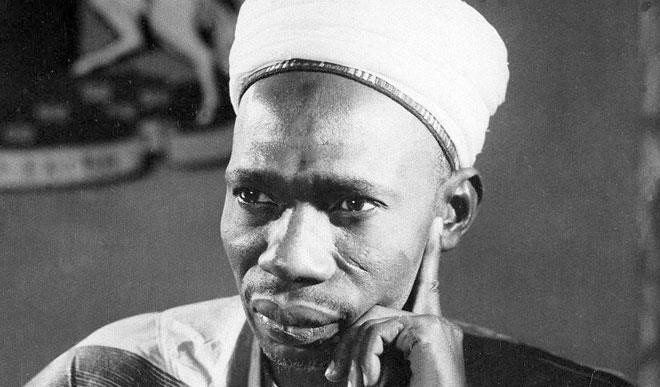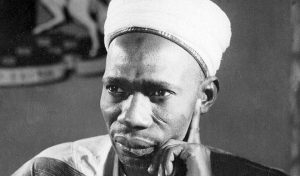 Sir Abubakar Tafawa Balewa was born in December 1912 in his hometown, Bauchi state.
Balewa was an Educator and teacher by profession, His high level of intelligence gained him admission to study London University Institute of Education (1945).
Shortly after His return to Nigeria in 1946, He was elected to the House of Assembly of the Northern Region and in 1947; was one of its five representatives to the Central Legislative Council in Lagos.
Sir Abubakar Tafawa Balewa is regarded as the first Prime Minister in Nigeria, occupying the position in 1957 shortly after Independence in 1960.
Looking back to his other political work and achievements He joined forces with Ahmadu Bello to form the Nigerian Peoples Congress (NPC) and was the deputy leader of the ruling party.
Sir Tafewa Balewa was appointed as the minister of works and later became the minister of transport while Nigeria advocated for independence, with his position and influence in the Office of Ministry, Balewa played a significant role in ensuring Nigeria got her Independence.
His impact was not only felt In Nigeria, he was the leader of the organization of African Unity. It was also a platform for self-governance. Not just in Nigeria but Africa as a whole.
Tafawa Balewa University in Bauchi State was named after him to honor his Legacy.
Read Also: History of Yoruba People, Origin and Facts
Abubakar Tafawa Balewa's Death
Sir Abubakar Tafawa Balewa was overthrown and murdered in a military coup on 15th January 1966, together with several other political leaders including his old companion; Sir Ahmadu Bello. The circumstances of his death still remain unresolved.
His body was discovered at a roadside near Lagos six days after he was foxed from His office.
6. General Murtala Mohammed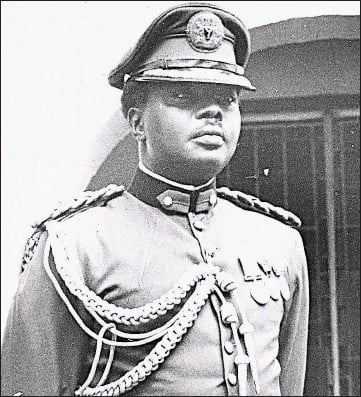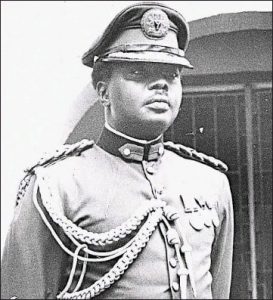 This list cannot be complete without making mention of General Murtala Mohammed. He was one of Nigeria's military rulers and he was born on November 8, 1938, in the ancient city of Kano. He took his first political appointment as Commissioner for Communications in 1974 which he combined with his military duties.
Although General Murtala Mohammed's reign in power was short-lived, his administration gave the country a new sense of direction, duty, and patriotism. Among his contributions to the development of Nigeria is also his creation of 19 states out of the 12 carved out in 1967.
He also set up a Public Complaints Commission which gave probity to the public.
Murtala Mohammed's portrait adorns the 20 Naira note and the Murtala Muhammed International Airport in Lagos is named in his honor.
General Murtala Mohammed Death
Murtala Muhammed died by assassination but his legacy lives on. He was killed at a very young age of 37, along with his aide-de-camp, Lieutenant Akintunde Akinsehinwa, in his black Mercedes Benz saloon car on 13 February 1976.

Heroines Who Fought For Nigerian Independence
What a man can do, a woman can do better, below are Heroines who contributed immensely to ensure Nigeria is a better place
7. Funmilayo Ransome Kuti
Funmilayo Ransome-Kuti, born Frances Abigail Olufunmilayo Thomas on October 25, 1900, in Abeokuta, – 13 April 1978) was a Nigerian educator, political campaigner, suffragist, and women's rights activist. Born in Abeokuta, Nigeria, Ransome-Kuti was the first female student to attend the Abeokuta Grammar School. As a young adult, she worked as a teacher, organizing some of the first pre-school classes in the country and arranging literacy classes for low-income women.
Her political activism led her to be regarded as "The Mother of Africa". She was one of the women elected to the native House of Chiefs, serving as an Oloye of the Yoruba people. She was also a ranking member of the National Council of Nigeria and Cameroon as well as the first Nigerian lady to drive an automobile in Nigeria.
In 1932, when her husband became principal of the Abeokuta school, Funmilyo helped organize the Abeokuta Ladies Club (ALC), initially a civic and charitable group of mostly Western-educated Christian women. The organization gradually became more political and feminist in its orientation, and in 1944 it formally admitted market women (women vendors in Abeokuta's open-air markets), who were generally impoverished, illiterate, and exploited by colonial authorities.
In 1946 the ALC changed its name to the Abeokuta Women's Union (AWU) and opened its membership to all women in Abeokuta. Ransome-Kuti became the first president of the AWU (1946) and headed its successor organizations until her death.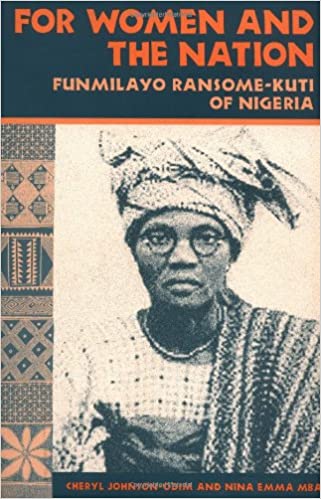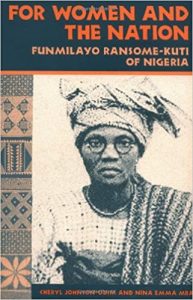 Funmilayo Ransome Kuti Death
Sadly, Funmilayo Ransome Kuti passed away on April 13th, 1978. She died from injuries sustained when she was thrown from a third-floor window in her son's compound.
8. Margaret Ekpo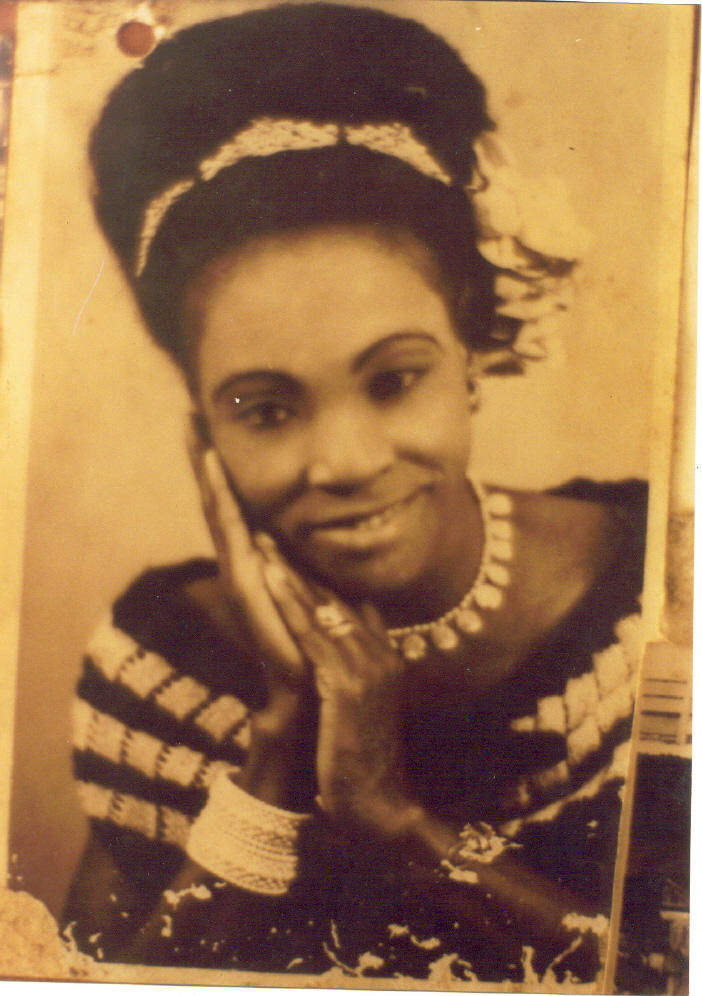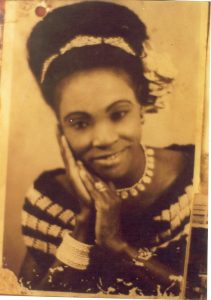 Margaret Ekpo was born in Creek Town, Calabar, and was a Nigerian women's rights activist who was a pioneering female politician in the country's first republic. She played major roles as a nationalist politician in the Eastern Nigerian city of Aba
She later married a Medical doctor; John Udo Ekpo, in 1938.
Looking at her political life, She was a member of the National Council of Nigeria and the Cameroons (NCNC) and was nominated by the NCNc in 1954 to the regional House of Chiefs in 1953. In 1950, she alongside Funmilayo Ransome-Kuti protested killings at an Enugu coal mine. The victims were leaders protesting colonial practices at the mine.
Magaret Ekpo established the Aba Township Women's Association in 1954 and by 1955, women in Aba had outnumbered men, voters, in the citywide election. In 2001, Calabar Airport was named after her and she later died in 2006.
Read Also: History of Commerce in Nigeria
She also won a seat to the Eastern Regional House of Assembly in 1961, a position that allowed her to fight for issues affecting women at the time. In particular, there were issues on the progress of women in economic and political matters, especially in the areas of transportation around major roads leading to markets and rural transportation in general.
To honor her legacy, in 2001, the Calabar International airport was renamed after her as Magaret Ekpo International Airport which is the first airport to be named after a woman.
Magaret Ekpo Death
Sadly the hardworking Magaret Epko passed away on 21st September 2006 at the University of Calabar Teaching Hospital, she died at 92 years.
9. Kudirat Abiola
Alhaji Kudirat Abiola was born in 1951 in the Northern city of Zaria, Nigeria. She took an active part in the pro-democracy movement in 1994. She attended Muslim Girls High School, Ijebu Ode. Although her husband and billionaire businessman, Moshood Kashimawo Olawale Abiola, was already jailed over charges of treason, Kudirat became the tireless advocate for his freedom and return of his mandate. The beautiful woman soon became one of the most dreaded foes of Abacha
She was actively involved in moving and sustaining the oil workers twelve-week strike against the military. The strike successfully weakened the government and was the longest in African history by oil workers.
In December of 1995, when the pro-democracy groups decided to march for freedom in Lagos, she joined the likes of Chief Anthony Enahoro at the forefront. She deified military decree banning political associations and was an inspiration to many.
She won 'Woman of the Year' in both 1994 and 1995. Her life was cut short by assassins on June 4, 1996
Kudirat Abiola Death
Kudirat's death by assassination shocked not only Nigerians but the world. In May 1996, the month before Kudirat Abiola was mercilessly gunned down, she had been briefly detained for a few hours for allegedly possessing publications critical of the Nigerian military government headed by General Sani Abacha.
On a Tuesday, 4th of June, 1996, around 3:05 pm one of the most senseless murders in Nigeria was carried out. A sparkling white Mercedes Benz V-Boot was cruising along the streets of Lagos. As the car slowed down around 7-Up Depot/Bus Stop in Ikeja, they were attacked by six men who suddenly opened fire on the German machine: Mrs Abiola, her assistant (who had just been released by the police) and chauffeur were in the car.
Kudirat Abiola fell to bullets from a P 90 riffle, allegedly on the orders of the state. The deceased became one of the prominent martyrs in the struggle for a truly democratic nation.
10. Hajiya Gambo Sawaba
Hajiya Sawaba was born in 1933 and was a strong Nigerian politician and activist. Her being a supporter of the Northern Elements Progressive Union (NEPU) means that she was part of the political struggle that eventually won independence for Nigeria.
Sawaba began her political carrier since she was 17. During that time, northern Nigeria was dominated by the Northern People's Congress, which had the support of the Emirs and British Colonial Authority but she joined the opposition group Northern Element Progressive Union (NEPU). She was an advocate against under-aged marriages, forced labor.
Gambo made a name for herself when at a political lecture during her career in the North, she climbed up and spoke out in a room full of men. She was mentored by Funmilayo Ransome-Kuti and traveled to meet her in Abeokuta years later. She is widely regarded as the pioneer of fighting for the liberation of northern women.
The name "Sawaba" was not her birth name but rather, it was given to her by her political mentor, Malam Aminu Kano after she had been elected president-general of NEPU's women's wing. Sawaba means freedom or redemption.
Despite being a woman with low education and forced into an early marriage, she managed to make an impact in the struggle for the emancipation of African women. She was part of the struggle to liberate women from African traditions that were not in favor of women
Hajiya Gambo Sawaba Death
Sadly, Hajiya Gambo Sawaba passed away on October 14th, 2001 at Ahmadu Bello University Teaching Hospital due to a brief illness. She died at 68
Read Also: Importance of English Language in Nigeria
Conclusion: Heroes & Heroines who fought for Nigerian Independence
Indeed, Nigeria is a great nation blessed with wonderful and patriotic citizens who fought so hard to ensure we have a bright future. It is our responsibility to acknowledge the wonderful works of these heroes and heroines who fought for Nigerian independence as well as working hard to eradicate human trafficking, slavery and to unity in the country.
The list of heroes and Heroines in Nigeria is endless as each and every one of them has contributed in one way or the other to serve Nigeria.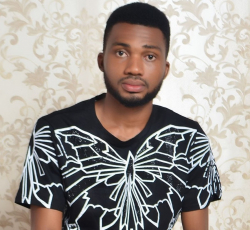 Latest posts by Benjamin Targba
(see all)