If you are a JAMB aspirant looking forward to studying at Oduduwwa University, It is important to take note of Oduduwa University Courses so you can know if the University offers your course of choice.
Oduduwa University is one of the most prestigious private Universities in Nigeria. It was established in 2009 and is located in Ile Ife, Osun state.
The university was officially accredited and recognized by the National Universities Commission of Nigeria as a higher education institution.
M.D. Rahmon Adegoke Adedoyin, (born January 1, 1957) is a Nigerian educationist and businessman;  is the founder and proprietor of Oduduwa University and the Polytechnic.

For so many years now, the university has been at the centre of attention for students who wish to study professional courses in Engineering and other sectors.
It is not deniable that Oduduwa University is one of the best private Universities in Nigeria with a smooth and seamless running of Academic activities annually.
The university was named to hour the great Yoruba progenitor; Oduduwa.
Before applying to study at Oduduwa university, it is very important to make your own research to discover the courses offered by the University.
Oduduwa University Courses (Updated List)
Below is the list of professional courses offered at the Oduduwa University Ile-Ife (OUI) according to their respective colleges
1. College of Natural and Applied Sciences
Under this faculty, Oduduwa University offers the following courses (Undergraduates)
Physics
Chemistry
Biochemistry
Industrial Chemistry
MicroBiology
Industrial Mathematics
Industrial Statistics
Computer Science
2. College of Management Sciences
Under the Faculty of Management Sciences, the university offers the following undergraduate courses;
Accounting
Banking and Finance
Economics
Business Administration
Mass Communication
Hospitality Management
Political Science
International Relations
Public Administration
3. College of Environmental Design and Management
Architecture
Estate Management
Quantity Surveying
4. College of Engineering Technology
Electrical Electronics Engineering
Computer Engineering
Mechanical Engineering
Admission Requirements For Oduduwa University
Read below to discover the Undergraduate requirements for admission into Oduduwa University.
Do note that requirements may differ according to the department
Undergraduate
The minimum entry requirement for undergraduate programmes at Oduduwa University is a credit level pass in 5 subjects at the O'Level examinations.
These subjects include;
English Language
Mathematics
Other relevant subjects in your purse of study might be required. for example, those studying Political science might require a credit pass in Economics.
Those for MicroBiology will be expected to have a credit pass in Biology, and so on and so forth…
Nevertheless, you must as well ensure to meet up the JAMB cut-off mark for the University before proceeding with screening.
Once you are able to meet the above requirements, proceed and connect with the admissions officer at info@oduduwauniversity.edu.ng for further information concerning your course of interest and admission requirements.
Do note that there will also be a periodic screening test for all departments for students seeking admission.
Direct Entry

As a direct entry (DE) student you must have the following;
2 or 3 A' Level Credit Passes are required in core science subjects; English & Mathematics
OND, HND, NCE or other Certificates from a recognised institution are accepted for Direct Entry.
Once you meet up the requirements, contact info@oduduwauniversity.edu.ng to further your admission process.
Oduduwa University School Fees 2023
For students who wish to find out the tuition fee required per semester or even per session at Oduduwa University, you can check below;
Courses

Tuition


Hospital

Library

Total

Accounting, Business Admin, Economics, International Relations, Public Admin, Political Sci, Banking/Finance, Mathematics, Architecture, Estate Mgt, Quantity Surveying Departments.

₦

160,000

₦

8,000

₦

2,000

₦

170,000
                               COURSES WITH AVERAGE PRACTICALS
Physics, Computer Eng, Electrical/Electronic Eng, Microbiology, Biochemistry, Industrial Chemistry

₦

185,000

₦

8,000

₦

2,000

₦

195,000
                               COURSES WITH MAJOR PRACTICALS
Computer Science
Mass Communication

₦

185,000

₦

8,000

₦

2,000

₦

195,000

 For New Students, You will be required to pay the following

₦10,000 for Books
New Students Must Pay on a separate Teller, Acceptance Fee of

₦

50,000 (Non-Refundable) and get Matriculation Numbers.
Take details to the Portal Click portal, then register
There are No more Course Forms
Print what You get and take it to Your HOD or Provost or Registrar or Vice-Chancellor or Executive Assistant to the President (EAP) for approval.
HOD or Provost or Registrar etc to take to Bursar. No Student to physically go to Bursar UNLESS INVITED.
All Secretaries to Provosts are Teller Confirmers. Internet facility of #2,500 Compulsory for Staff and Students.
 Accommodation A: Hostel Inside OUI @ IOA, Oyetade, Beta Foundation and Maye Halls
Type A – 4 Bedded @

₦

26,000 per semester
Type B – 3 Bedded @

₦

35,000 per semester
Type C – 2 Bedded @

₦

50,000 per semester
Type D – 1 Bedded @

₦

75,000 per semester
You are expected to pay per Session (2 Semesters equal to One Session)
Accommodation B: Hostel Outside OUI, School provides Buses @

₦

50 per trip @ Queen Fatimah, Obalufe and Olusanu Halls etc.
Type A – 4 Bedded @

₦

15,000 per semester
Type B – 3 Bedded @

₦

25,000 per semester
Type C – 2 Bedded @

₦

36,000 per semester
Type A – 1 Bedded @

₦

50,000 per semester
You must Pay per Session ( 2 Semesters equal to One Session) Note 2A: Pay all Total Due to Bank Accounts as Stated below. (Except Hostel fees)
Zenith Bank A/C – 1012183291
Wema Bank A/C – 0122275995
Hostel Fees Can be Paid to
Note 2B:      Hostel Account First Bank A/C   –  2014371839
Or Wema Bank (same as above)
Or First Access MicroFinance Bank A/C – 1040100019 inside the University.
Exemption from the Hostel is

₦

26,000 per Semester
Take the Customer's Copy of Teller to Confirmer for Confirmation, before You do Online Registration (Secretaries to Provosts are Confirmers)
Canteens are available and Food ranges between #100 and #300 per plate( You have a choice). Cooking in the Hostel is allowed but with Kerosene Stove. No Cooking Gas and Electric Cooker. Bring your Refrigerator, DSTV etc, they are allowed in the Hostel at

₦

10,000 per Semester.
 Avoid Paying through any Staff or Student. Pay directly to the Bank. If your parents are paying for you, your name must be written on the Teller, not your Parent's name
Never pay any departmental fee.
e-mail:- president@odudwauniversity.edu.ng if anybody requests any payment.
Does Oduduwa University Offer Nursing?
Unfortunately, Oduduwa University does not offer Nursing. The University is yet to get accreditation for Nursing courses, however, we will update you guys here on the latest developments.
Conclusion: Oduduwa University Courses & School Fees
In conclusion; Oduduwa University ranks itself as one of the top private universities in Nigeria. From this article, you could discover all courses offered at Oduduwa University with their respective tuition fee.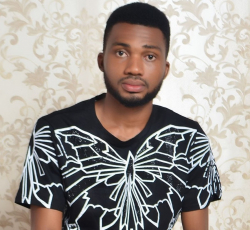 Latest posts by Benjamin Targba
(see all)