Are you interested in studying at the University of Lagos to pursue a profession in psychology? What are the requirements to study psychology in UNILAG, if such is the case? This article will be helpful if you have been wondering whether the University of Lagos offers Psychology as a course.
I'll be answering the queries that many candidates who want to study psychology at UNILAG have always had.
Furthermore, I'll respond to your query and give you information on the prerequisites for psychology at the University of Lagos. The JAMB subject combination for psychology will be listed in the conditions outlined. Having stated that, let's begin to learn more about them.
Necessity of Education
Education today Is a necessity in which every child should be educated. The advancement towards learning should encourage young learners to dig deeper into achieving more educational success.
There are thousand and one courses out there to study. Whichever one suits any individual desire should be determined to sail through.
In Nigeria today every child has a dream of becoming great and desires to do great things, education only can give you an exact sense of humour.
When a child is educated he/she would learn new things, and more so, the child would be developed to adapt to any society or place he/she finds themselves.
The University of Lagos known as UNILAG is among the top-rated Universities in Nigeria where different courses are offered. The school is located in the Western region of Nigeria.
UNILAG is a research institute, a well renowned University in Nigeria, the school was founded in 1962. The listed school is among the first Universities Nigeria had back then with a lot of curricular activity.
In the ranking, UNILAG is ranked among the top Universities in the world and the best in Africa. The school is well-equipped with educational equipment and material.
Her accreditations are up to standard in every department and faculty. UNILAG is located in Lagos mainland, Yaba. Lagos State.
What are the Requirements To Study Psychology at UNILAG?
I'll be sharing with you some requirements to study Psychology at the University of Lagos. Studying psychology at any renowned University in Nigeria isn't easy, a lot of academic work must be done, and book and research work would also be carried out.
You can gain admission through JAMB or by direct entry level.  For the regular Jambite student, gaining admission to Unilag, you should have nothing less than 180 for well-recommended access, though the federal government reduced the Jamb score to around 140.
Note, students with higher grades would be considered admitted before the lesser grade. However, depends on individual options.
Many have been asking if Unilag offers psychology as a course. UNILAG is one of the outstanding Universities in Nigeria, the school is expected to handle more health departments and psychology is not left out.
Psychology is among the lucrative courses offered in UNILAG, more so, studying takes about four years for regular JAMBITE, and for direct entry, they spend three years.
Are you a direct entry-level student seeking admission into UNILAG to study psychology?
There is some requirement guide for you. Your Jupeb (A'level) result must carry at least three credit grades ''C'' reaching for Biology and the other two subject, either chemistry physics economics government, or literature. Notwithstanding, the candidate must meet all O'level requirements.
Subject Combination for O'level
The applicant is required to have at least five credits in the O'level results.
Mathematics
English
Biology
Including two other relevant subjects, health education, health science, and home management science.
Subjects like government, marketing, commerce, and C.R.S. are not relevant for psychology in UNILAG. Meanwhile, UNILAG doesn't accept two sittings for psychology.UNILAG
Jamb Subject Combination
Applicants are to write four subjects as regards studying psychology. The subject is listed below.
Use of English
Biology
Physics
Chemistry
These are the best subject matter to stand a chance of getting admission studying psychology
University of Lagos (UNILAG) Cut-Off Mark For Psychology
You must have received a high JAMB score before being granted admission to UNILAG to study psychology.
Additionally, you should have achieved the cut-off score required for enrollment in the relevant course. To be on the safe side, you should aim for a JAMB result score of 200 or more if you want to have a good chance of being admitted to any Nigerian university.
Jamb Score/Cut-off mark
The University of Lagos would accept nothing less than 200 for any interested candidate. Therefore the applicant should endeavour to have a higher jamb score.
Departmental Cut-Off Mark for Psychology in UNILAG
Psychology at UNILAG has a departmental cut-off score of 70.05.
Your admission is nearly certain if your UNILAG aggregate score is greater than or equal to this department's cut-off point for Psychology.
However, any combined score below this departmental cutoff point will NOT be taken into consideration for MERIT admission but may be taken into account under catchment regions.
Frequently Asked Questions on Requirements to Study Psychology in UNILAG
Here are some frequently posed questions by a lot of candidates seeking admission into the Psychology department at the University of Lagos.
1. Does UNILAG offer Psychology?
Yes, is the answer. As one of its social science courses, Psychology is offered at the University of Lagos (UNILAG). This indicates that UNILAG, among other institutions, has accredited Psychology.
2. How many years, of course, is Psychology in UNILAG?
Your mode of entry, or how you were admitted, will determine how long it will take you to complete your psychology degree at UNILAG.
If you were accepted through JAMB, you would spend four years at UNILAG studying psychology. However, if you were admitted through Direct Entry without passing JAMB, you would spend three years studying Psychology at UNILAG.
3. What courses are offered at UNILAG?
Before gaining admission to UNILAG you must undergo some academic tests to see how academically sound you may be.
From your O'level which comprises WAEC and NECO further with the JAMB. There's a list of courses offered at the university and the university portal has the requirements to enter these programs.
Conclusion: Requirements To Study Psychology in UNILAG
In Nigeria, UNILAG is among the recommended universities to study psychology. Do wish to get your degree in this prestigious department? All that must be done is to meet the requirement and adhere strictly to exam rules. Using the appropriate result and subject matter is very important. That's the size of this article. I believe it was helpful.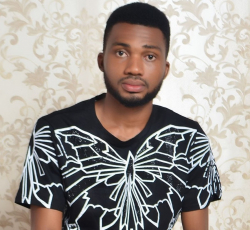 Latest posts by Benjamin Targba
(see all)