Do you need the PDF file of the Nigerian Passport application form? Keep reading.
Most Nigerians now want to move outside the country, but only a handful of them know how to navigate the process.
The Nigerian passport is one of the most crucial documents you'll need to prove your nationality before you leave the country. Some countries don't require a visa for travellers holding a Nigerian passport.
The Nigerian federal government has made billions of dollars through passport applications over the past ten years. Since applications can now be completed online, applying for a Nigerian international passport has gotten easier.
I'm pretty sure you want to know how to go about the process. Let's discuss how to download the e-passport application form in PDF as you read on.
What You Should Know About the Nigerian Passport
Who needs a Nigerian Passport? There are lots of advantages to having a Nigerian Passport. Anyone from Nigeria who wishes to travel abroad must obtain a Nigerian international passport.
As a result, if you need to travel abroad for any reason, whether it be a lengthy or short visit, your Nigerian international passport gives you access to obtaining a visa for any country of your choice.
The benefit of getting a 64-page passport is that you won't have to worry about always having to reapply for passports when necessary.
Business travellers might want to think about requesting a 64-page passport. The reason for this is that their line of work more often necessitates them to travel abroad for business throughout the year.
This does not preclude vacationers from requesting the 64-page passport, though.
People who rarely travel a lot abroad are typically given the 32-page Nigerian international passport.
How to Apply and Download the Nigerian e-Passport Application Form (PDF)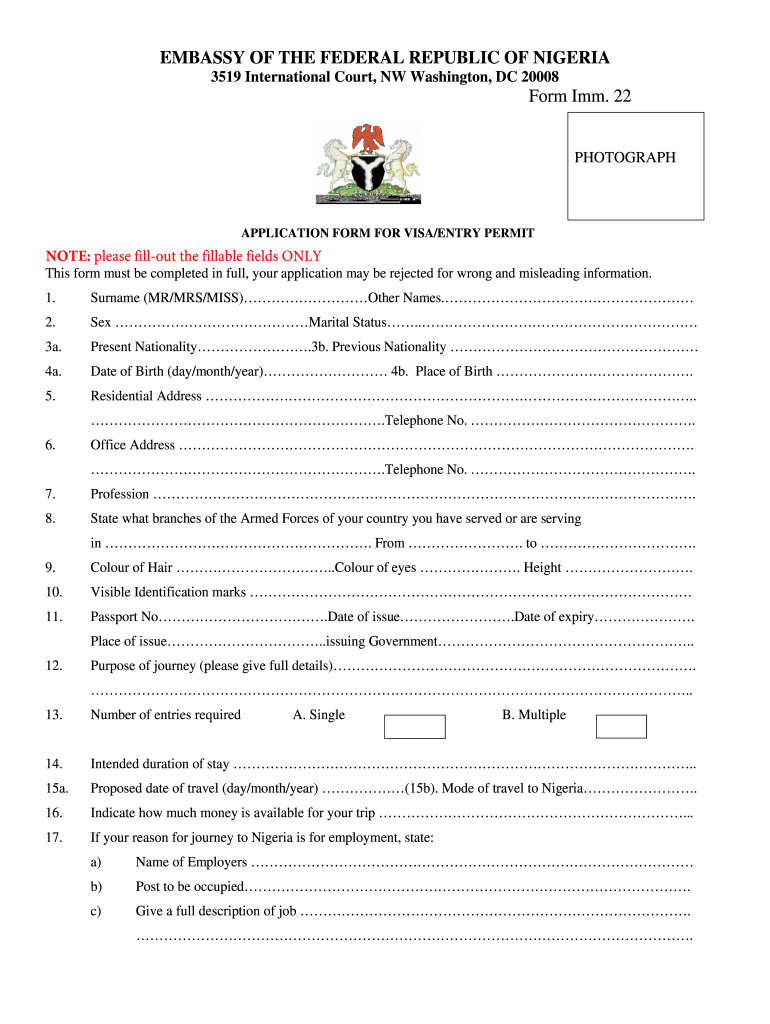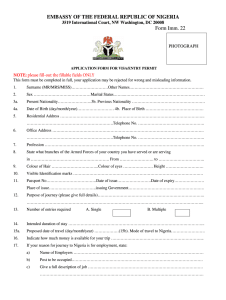 The Nigerian e-Passport can be applied in one of two methods. One method to do this is by filling out an online application through the Immigration website or by going to the passport office that is most convenient for you.
Follow the procedures below to apply for a Nigerian e-Passport:
All done! You don't need to do anything else to submit your online application for a Nigerian e-Passport. You must now physically show up at the immigration office you have been given so that photos and biometrics can be taken.
How to Check Your Nigerian Passport Application Status
I presume you've made reservations for your hotel and flight, and you're now prepared to embark on your next international journey. However, you must first check to see if your passport is still active.
There are several ways to find out the status of your application if you're awaiting your new Nigerian e-Passport. You will need your passport application ID and the application reference number in order to check the validity of your passport.
You can check the status of your Nigerian passport application on the Immigration website at https://portal.immigration.gov.ng/passport/passportPaymentStatus.
Normally, status data is available two weeks after you apply for or renew your passport. It will state if your application is "Not Found," "In Progress," or "Approved."
You should contact the Nigerian Immigration Service if your passport hasn't been delivered after the allotted time. The passport must be reported as not having been received within six weeks of the day it was issued, otherwise, you will need to reapply and pay the processing fees once more.
Nigerian Passport Renewal Fee 2023
What is the current price to renew a Nigerian passport? This has been the most recurring question often posed by people who have their passports about to be expired.
The most recent technology used in passport issuance has increased the cost of passport renewal. This is due to the new passport's enhanced security measures and data page made of polycarbonate.
The validity of the passports ranges from 32 pages for a five-year period to 64 pages for a five-year period to 64 pages for a ten-year period.
Nigerian passports with a 64-page, 10-year validity period are officially priced at ₦70,000 and ₦35,000, respectively.
Meanwhile, applicants must pay ₦25,000 for the new 32-page passport with a five-year validity term.
How long does it take to renew a passport from Nigeria?
Passport renewals and reissues typically take up to 3 weeks to process.
Conclusion: Nigerian Passport Application Form PDF
"Of all the books in the world, the best stories are found between the pages of a passport."
Yes, a valid passport is required to enter every country in the world. The Federal Government of Nigeria issues passports to its residents as a means of travel. As citizens, we are eager to obtain a Nigerian passport so that we can travel anywhere.
The procedure for obtaining or applying for a Nigerian passport has been made simpler by this article.
Visit the official Immigration website to partially finish it online. You can share your thoughts below.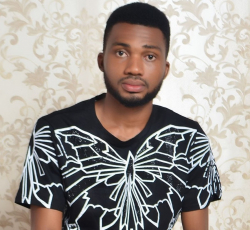 Latest posts by Benjamin Targba
(see all)