What's the cost of Vehicle registration in Lagos?
Owing a car is a good feeling but it hits differently when all requirements expected to get your car plying on roads are completed in other to avoid disturbance from the Authorities.
The procedures might be time-consuming or maybe arduous but it is important to get it registered to avoid going against the Nigerian traffic rules and regulations because every default has its penalties.
In this article, I'll give you a clear picture of the cost of vehicle registration in Lagos, vehicle licensing, change of ownership, and cost of the customized vehicle plate numbers. In our recent article, we have already discussed the cost of IVF in Nigeria which you may wish to checkout.
Documents Requirement for Vehicle Registration
To begin with, this is a list of documents required for registering a new car in Nigeria. It is important you have them to save yourself the stress of visiting the registration center one more time. These documents include:
Letter of Attestation from the company of purchase
Receipt of purchase/invoice
Delivery note from the company of purchase
Proof of ownership of the car
A valid updated Driver's License
Any means of identification such as a National Identity Card or International Passport
Utility bills that show proof of current residential address
Passport photograph of the car owner.
For newly imported cars, you have to prepare the following as well:
Tax identification number
Clearance papers obtained from customs
Duty certificate of motor vehicles
Read Also: How to Verify Plate Number in Nigeria
Vehicle Registration in Lagos
The car registration process in Lagos is quite different from the details listed above and it's also time-saving compared to other states in Nigeria. The requirements needed for car registration in Lagos include:
A valid driver's license
Insurance papers
Insurance policy number
ID document: national identity card or international passport
Proof of current address
Proof of car ownership
Tax identification number
Custom papers (compulsory for imported vehicles)
Read Also: About Tenancy Agreement Law in Nigeria
Cost of Vehicle Registration in Lagos
The cost of vehicle registration in Lagos is divided into different categories, the details are as follows:
Number Plate
Standard Number Plate – ₦12,500
Number Plate Renewal – ₦10,000
Articulated Number Plate – ₦20,000
Out of Service – ₦40,000
Fancy Number Plate (Standard) – ₦80,000
Fancy Number Plate (Motor Cycle) – ₦30,000
Motorcycle Plate (Ordinary) – ₦3,000
Number Plate Replacement (Standard) – ₦10,000
Motor Dealer Plate (Special) – ₦30,000
Motor Dealers Plate (Ordinary) – ₦25,000
Cost of Vehicle Registration
Weighing & Registration Fee
Motor Vehicle – ₦5,000
Motorcycle – ₦1,250
Change of Ownership
Motor Vehicle – ₦2,500
Motor Cycle – ₦625
Capital Gain Tax
Motor Vehicle – ₦625
Motor Cycle – ₦625
Other Charges
Police CMR – ₦1,000
Police Inspection Fee – ₦500
Custom Processing Fee – ₦500
Vehicle Licencing
Vehicle Below 1.6cc – ₦1,250
Vehicle BTW 1.6-2.0cc – ₦1,875
Vehicle BTW 2.0-3.0cc – ₦2,500
Vehicle Above 3.0cc – ₦2,125
Motorcycle Private – ₦625
Motorcycle Commercial – ₦1,250
Buses
Mini Buses/Pick-Up – ₦2,500
Hiace Buses – ₦3,125
Coastal Buses – ₦3,250
Tipper & Lorries – ₦3,750
Tankers & Trucks/Luxurious Buses – ₦6,250
16 Tyres Trailer – ₦8,750
Tractors & Bulldozers – ₦2,500
Vehicle Alert – ₦200
Hackney Permit Charges Vehicle Type
Taxi Cab – ₦3,525
Car Hire Services – ₦3,725
Kabukabu – ₦3,925
A vehicle with the Capacity to Carry 1-21 Passengers – ₦4,475
A vehicle with the Capacity to Carry more than 21 Passengers but less than 40 Passengers – ₦5,475
A vehicle with the Capacity to Carry more than 40 Passengers but less than 50 Passengers – ₦6,475
A vehicle with the Capacity to Carry more than 50 Passengers and above – ₦8,475
Commercial Vehicles for Goods Above 3 Tons – ₦3,725
Commercial Vehicles 3 Tons – ₦4,725
Tankers – ₦6,475
Tippers – ₦6,475
Trailers – ₦6,475
Trucks – ₦6,225
Interstate – ₦3,225
Staff Bus – ₦3,425
Okada – ₦2,000
Tricycles – ₦2,000
Drivers License
New License – ₦6,350
Renewal – ₦6,350
Learners Permit – ₦50
Riders Card – ₦800
Registration of Motor Vehicles & Spare Parts Dealers
Registration of Motor Vehicle Dealers – ₦100,000
Registration of Motor Vehicle Spare Parts Dealers – ₦50,000
Registration Form (Motor Vehicles) – ₦5,000
Read Als;
Why you shouldn't invest in Treasury Bills
Conclusion: Cost of Vehicle Registration in Lagos
In conclusion, I hope this post has explained the cost of vehicle registration in Lagos the process involved, and the requirements to carry out the registration process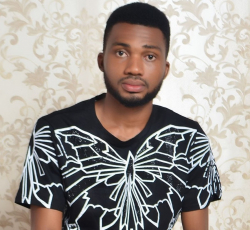 Latest posts by Benjamin Targba
(see all)