The UK Student Visa Financial Requirements are among the most essential requirements you ought to show in order to obtain a Student visa and enter the United Kingdom. A detailed explanation of the financial requirements for a UK student visa is provided below. We will go over the conditions associated with each piece of required documentation.
Financial Requirements for UK Student Visa
You must provide proof that you have enough money to support yourself comfortably in the UK while still paying your fees. You must take this action in order to satisfy the UK student visa's financial requirements.
That's accurate. The following amounts must be proven to have been kept in your bank account for a period of 28 days, your parent's bank account, or any joint account.
As a result of the implementation of new immigration regulations, the financial criteria for UK student visas have altered as of December 1, 2020.
Financial Need: Money for Your Own Support
If you haven't been in the UK with a valid visa for at least a year at the time of your application, you'll need to provide proof that you have enough money to sustain yourself.
The amount of money you'll require depends on where you'll be attending school. You'll require one of the following:
1. £1,334 monthly (for up to 9 months) for training in London
2. £1,023 monthly (for up to 9 months) for training outside of London
3. You must pay boarding costs if you are boarding at a residential independent school. Your CAS will show how much you must pay.
4. Each member of your family that you bring with you will require proof that you have additional funds.
5. This cash must be in your possession for at least 28 days in a row. The 28-day window's conclusion needs to be 31 days or less after the day your visa application is submitted.
Here is a typical illustration. If you submit your application on January 1, 2021, you'll need to provide evidence that the money was in your account for at least 28 days prior to December 1, 2021.
You must present documentation from your loan or sponsorship company proving that you have financial sponsorship or a student loan.
Money You Need
You must be able to support yourself financially while taking the course and living in the UK. Your financial needs will vary depending on your situation and the type of funding you're seeking.
Course Fee
You must have enough cash on hand to cover the first year's worth of course fees. You must have the money available to cover your complete course tuition if your course lasts less than a year. The amount of your fee will be verified on your confirmation of study acceptance (CAS).
Normally, in order to receive a CAS, you must first submit a £4,000 deposit toward your tuition costs. This £4,000 and any additional costs you have paid toward your tuition (if applicable) may be subtracted from the total amount you must demonstrate as payment for your fees.
Your CAS must reflect any payments you have made toward your course fees. Some candidates are exempt from making a CAS deposit.
You do not have to show that you have this money for your visa application if you have been in the UK for at least a year on a valid visa.
Living costs
While studying in the UK, you must have enough cash to cover your living expenses. For a maximum of nine months of your study, you must demonstrate that you have £1,334 available for each full or partial month.
The most you can spend on living expenses is £12,006. For the living expense requirement, the Home Office has established a fixed amount.
You must look at your CAS to determine the length of your course if your course or the remaining portion of your course is less than nine months.
Calculate the number of months and fractions of months left in the course by using the CAS start date.
Exclusions to the UK Student Visa Financial Requirements
The following circumstances do not require you to provide evidence of your ability to pay for your support.
1. If you have a UK visa for 12 months prior to the date of your student visa application, you do not need to demonstrate the necessary finances. You need to be in the UK right now.
2. If you're applying to be a sabbatical officer for a student union, you're also not eligible. If you are applying as a postgraduate doctor or dentist in a recognized foundation program, the financial criteria do not apply to you.
3. You do not have to provide evidence that you have enough money to support yourself if you are from one of the nations covered by the "differential evidence requirement." Before you receive a response to your application, you might, however, be asked to submit this supporting documentation.
4. After you've filed your application, UK Visas and Immigration (UKVI) will get in touch with you if you need to supply it.
Types and Conditions of Financial Documents You Can Use
The UK student visa financial requirements must be met, and you must provide a few documents. The documents listed below can be used as acceptable financial evidence.
Original bank statements
Online bank statements with bank stamps Bank letters
Bank passbook
Educational loan letter from documents
Fixed deposits statements
Letters from a legitimate financial sponsor, like the government or a large corporation.
Every document must only show evidence of CASH funds. This implies that you must have access to money whenever you need it. Credit cards, stocks, bonds, bitcoins, and any other kind of non-cash financing are not acceptable.
The documents may be held in a joint account with another person, your name, your parent's name, or both. If it is your parents' account, you must provide your birth certificate and a letter of your parents' consent. You will want a letter signed by the other account holder if the account is a joint one (s).
Conclusion: UK Student Visa Financial Requirements 
International students must apply for student visas if they intend to pursue higher education in the UK. The maintenance requirement also referred to as the financial requirement, states that applicants for student visas must have the funds to cover their living expenses as well as course fees.
Financial documentation proving your ability to satisfy the criteria is typically required.
You received detailed guidance on the full visa application procedure from this blog. The financial requirements for the UK student visa were explained to you step-by-step.
This information, in my opinion, was helpful.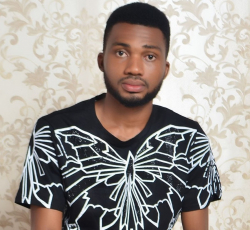 Latest posts by Benjamin Targba
(see all)