Are you curious about knowing some awesome, latest senator styles and designs for men? Then, you are on the right page. This post tends to look at the different styles you can rock like a man/guy with your senator fabric.
Having a distinct look is a good way to be outstanding in public gatherings. The uniqueness is not always about wearing something completely different from what others are wearing but it entails being individualistic in rocking your fashion style. When talking about the latest fashion styles for men, senator styles will definitely be at the top of the list.
Senator wears is a common name in the Nigerian fashion industry nowadays. Senator fabrics are thick in nature and are of different textures and colors. It is a native dress worn by everyone irrespective of their tribes. Senator style is an exclusive design due to the fact that it is sewn with clothing materials used for other outfits. However, the Nigerian Senator Anyim Pius Anyim was regarded as the first to rock the style.
Latest Senator Styles & Design For Men and Guys 
Senator wears are one of the few that can be minced into different styles as this explains why men and guys are in love with the fabric. Senator wears come in different colours. Mostly, they come in dark colors – dark blue, dark red or deep blue, black, brown, dark purple amongst others. It is generally believed that men and guys fall in love with the wear mostly because of the plain and pattern style and the ability to mix other fabrics with the wears. Let us however take a glance at some senator styles for men and guys below:
Black senator's men wear with a touch of yellow embroidery
Stripe kaftan senator men wears
Plain and pattern kaftan and pant senator wears
Grey senator men wears with a touch of black
Navy blue senator men wears
Cream fabric kaftan with a front slit and pant senator wears
Black kaftan with shades of tone and fitted pant senator wears
Wine jacket having a Chinese button design on a black kaftan
Black Jacket kaftan top with a tone of cream and pant
Black and white combo African men senator wears
Button designed brown kaftan senator men wears
Grey kaftan with double squared shape design
Royal blue designed with shirt collar and placket kaftan senator wear
White kaftan Africa men wears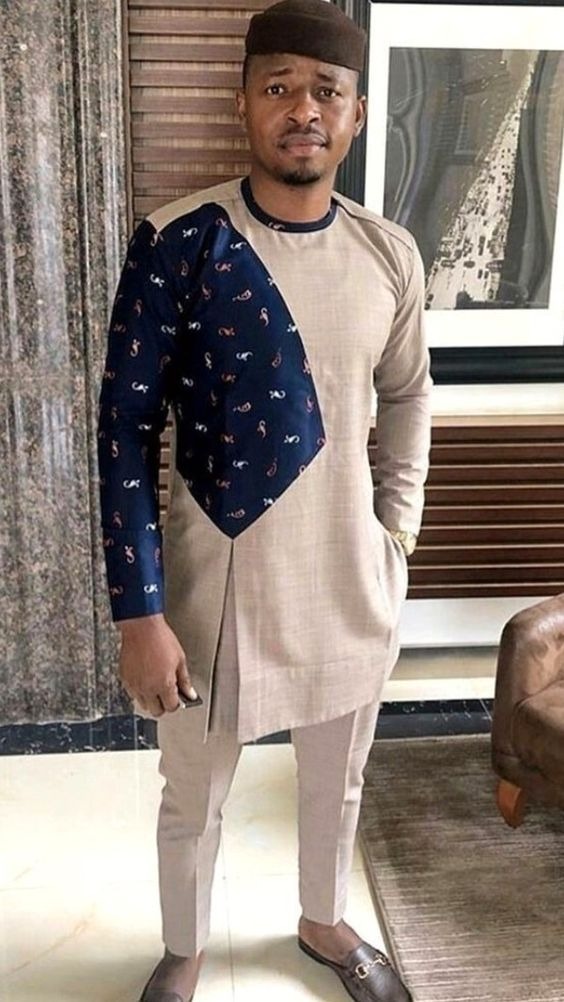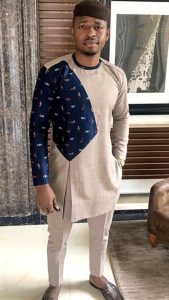 Piped neck Africa men wears
Peach kaftan dress with tone of horizontal design
African men in white kaftan and pant senator wears
Royal blue kaftan with embroidery Africa men wears
White senator men wears designed with Ankara stripe
Senator men wears in peach with touch of black
Laser cut kaftan top with pant senator wears
Navy blue kaftan with pleats embellished with accessories
Conclusion: Latest Senator Design
Read Also:
Latest Ankara Styles for Children
Plain and Pattern Styles for Men
Latest Ankara Styles for Wedding Occasion
Conclusively, it's a general phenomenon that Nigerians love senator wears, especially men and guys. This is because the fabric can be fashioned to their individualistic taste without going off track. Senator wears are proper for both formal and other outings such as weddings, graduations, seminars amongst others. Senator wears are not however limited to men and guys alone as some females rock senator wears better to special occasions. The senator's styles above are for your perusal. However, if you have sewn such styles before or probably need more senator styles; click here.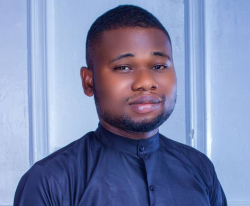 Latest posts by Gideon Agbaja
(see all)