You stumbled on this page because you are in search of Ankara tops for ladies. You are however on the right channel as this post tends to unleash elegant and different Ankara top styles for ladies. Happy reading!
Ankara fabrics have proven to be versatile to an extent that it's now recognized and used globally as it never goes of style. The fabric is loved by all but mostly ladies as they find it fascinating deriving numberless styles from the fabric.
Of a truth, the saying 'fashion fades; style is eternal' is declarative. Prior to this time, ladies feel convenient to rocking any Ankara style as causal wear but the reverse is the case now. Ladies now prefer to put on Ankara tops that are classy with trousers or skirts as they please when not attending 'high-class' events.
Latest Ankara Tops For Ladies 
Dressing up can be sometimes stressful as one battle with which particular dress to put on. Most times, ladies resolve to put on tops matched with trousers/skirts after a long period of changing from one dress to the other. Ankara tops are one of the many ladies who love to rock due to their simplicity and beauty. More so, it can be styled in diverse ways. Below are some pictures of the fabric tops in different styles.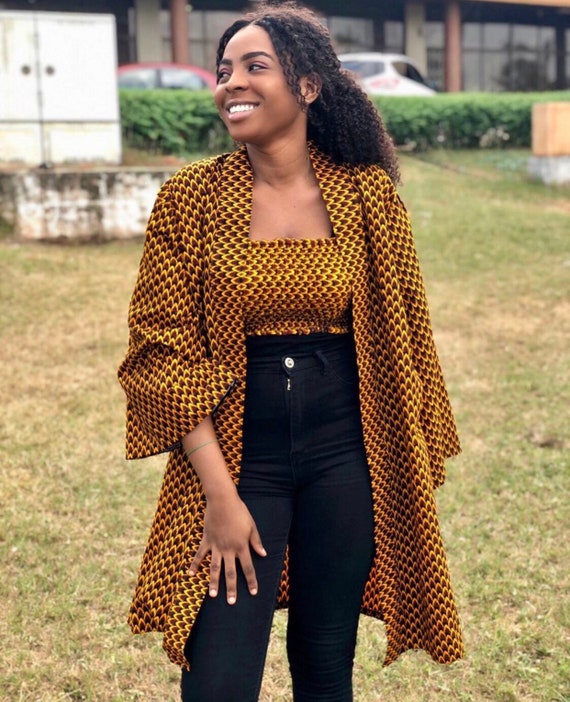 Ankara Smock Tops
Ankara High Low Tops
Ankara Strapless Top
Ankara Off-shoulder Top
Ankara Mix and Match Top
Ankara Top With Statement Details
Ankara Shirts
Ankara Peplum Top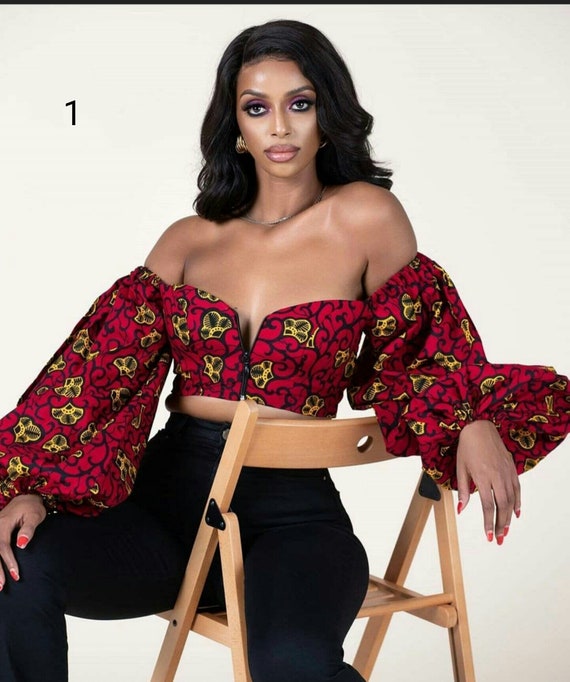 Ankara Crop Top
Read Also;
Plain And Patter Styles for Men
Latest Ankara Styles for Wedding Occasion
Conclusion: Ankara Trouser And Top Styles For Ladies
Apparently, every woman looks elegant in trousers/skirts matched with Ankara tops. You can avoid spending a whole lot of time before your standing mirror while deciding what to put on by having a lot of Ankara tops available in your wardrobe in different styles. Ladies feel convenient putting on Ankara tops probably because it's easy to style amongst many other factors. The above styles were carefully curated for your perusal. Do you however need more styles as per Ankara tops for ladies? Click here.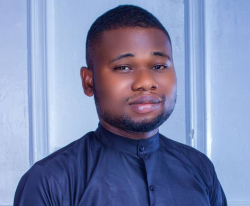 Latest posts by Gideon Agbaja
(see all)