Are you a Nigerian student seeking to study in any of the universities in Canada? Then, you are on the right page as this article tends to unveil the processes involved in how to transfer from a Nigerian university to a Canadian university.
One of the leading countries international students crave to attain educational pursuit is Canada. As one of the world leaders in higher education, Canada offers students a range of opportunities and experiences. With the numerous advantages at the disposal of international students studying in Canada, it's not surprising one will want to study there.
However, when you have absolutely no idea where to start, it might feel like an unreachable goal.
Individuals who study in Canada receive a top-quality and internationally-respected education, preparing them for professional pursuits in Canada or abroad. One other thing that attracts people to it is that the cost of tuition and living fees in Canada are generally lower than in other developed countries.
This obvious challenge made us take decisive steps in helping Nigerians obtain the best education through a seamless process.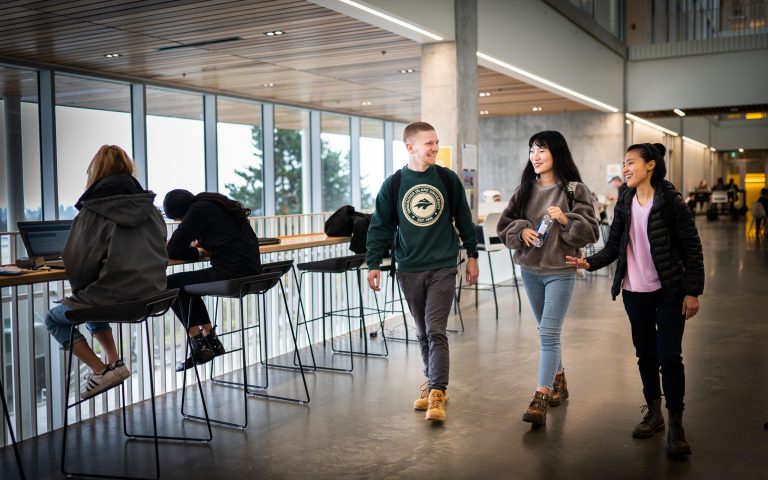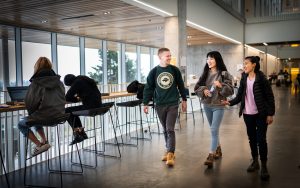 How To Transfer From Nigerian University To Canadian University
There is no doubt Nigeria has some of the brightest and most brilliant minds seeking to get the best education not only in Canada but in other academically acclaimed countries of the world.
These bright minds have the inclination for academic excellence but are set back by their lack of knowledge about how to get admitted into top global institutions around the world.
The number of international students studying in Canada is over 450,000 and the figure keeps growing. Applying to universities in Canada as an international student does not happen in a jiffy.
Thus, one should ensure to start planning at least a year in advance. Have a look at the requirements for various courses below and see what documents you need for each one.
Bear in mind what you need for universities in one province may be totally different to what you need in another.
1. Ensure You Meet All Requirements
For all universities, however, you are likely to need:
An up-to-date passport;
An English and/or French language proficiency qualification;
Proof of how you will be funding your studies.
2. Find A Course And Select Your Universities
You will choose and apply for a specific major when applying for university in Canada but unlike the UK, this tends to be more flexible if you change your mind.
You must make sure you apply to an institution that is on the designated learning institutes (DLI) list in order to obtain a student visa and be certain you want to study at the universities you select as there are separate fees for every program and university you apply to
3. Take English or French Exam
IELTS is likely to be your best bet for an English language proficiency test as all universities and colleges in Canada accept it. You could also take the Cambridge English: Advanced or TOEFL examinations.
If you are hoping to study in a French-speaking part of Canada, you are likely to need a French proficiency test. The most common is the TEF exam but you could also take DALF, DELF, or TCF.
Fees for each range from around CA$100 upwards so be sure to check on the website how much it will cost to take in your country. Book this far in advance to ensure you get a date and have your *perfect* test results back in time to apply.
4. Apply To Universities
As we mentioned, the application process varies widely from course to course and university to university. So, reach out to the universities you are interested in and they will send you their own application packs which should explain you through the process.
The application fee for each program at each university can range from around CA$100 (US$78) to CA$250 (US$195) so, with application costs this high, be sure you are certain you would want to study there you meet the requirements before sending off applications willy-nilly.
you are accepted, congratulations, that's the first real hurdle over with. Confirm with your university you would like to attend and you will receive an acceptance letter. You will need this letter later on so be sure to keep it safe.
5. Apply For Your Study Permit
You can apply for your visa online or in person at your local visa application centre where you will be required to pay the CA$150 (US$117) visa fee.
You will need to provide the following evidence:
Acceptance letter from DLI uni
Current passport
Proof can support self financially
If you are studying in the province of Quebec, you will also need a 'Certificat d'acceptation du Québec' (CAQ), which your university will send to you.
You may be required to provide other evidence which could include your biometrics, which will cost you CA$83 (US$65), and/or an interview.
Cheapest Universities in Canada for Nigerian Students
Below is the list of the cheapest universities in Canada for Nigerian students.
University of Northern British Columbia
University of Ottawa
Laval University
Dalhousie University
University of Alberta
University of Montreal
McMaster University
University of Manitoba
University of Regina
University of Saskatchewan
University of Winnipeg
McGill University
Universite de Saint-Boniface
Memorial University of Newfoundland
Brandon University
Simon Fraser University
Canadian Mennonite University
Bishop's University
Cape Brenton University
University of Toronto
| University in Canada | Tuition Fee |
| --- | --- |
| University of Northern British Columbia | $8323.20 |
| University of Ottawa | $14,389 |
| Laval University | $22,304 |
| Dalhousie University | $10,196 |
| University of Alberta | $20,395.2 |
| University of Montreal | $12,000 |
| McMaster University | $43,000 |
| University of Manitoba | $11,325. |
| University of Regina | $12,934 |
| University of Saskatchewan | $25,884 |
| University of Winnipeg | $9,144 |
| McGill University | $21,006 |
| Universite de Saint-Boniface | $9,519 |
| Memorial University of Newfoundland | $20,596 |
| Brandon University | $4,013 – $18,151 |
| Simon Fraser University | $29,400 |
| Canadian Mennonite University | $1,182.65 |
| Bishop's University | $24,868 |
| Cape Brenton University | $2,420 – $17,024 |
| University of Toronto | $57,020 |
Read Also:
Best Universities in Ukraine For International Students
Abroad Universities Offering Criminology
Inter-University Transfer in Nigeria Requirements
Conclusion: How To Transfer From Nigerian University To Canadian University
Summarily, bear in mind what you need for universities in one province may be totally different to what you need in another and as such you may need to browse for more requirements when choosing a specific university.
However, when the above processes are duly followed, it aids in faster success in your desired Canadian university!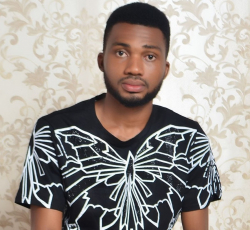 Latest posts by Benjamin Targba
(see all)