You stumbled on this post in a quest to quench your search for the best universities in Europe to study criminology. You are however on the right page as this post tends to 'x-ray' the best criminology universities in Europe.
Criminology is the scientific study of the nonlegal aspects of crime and delinquency, including its causes, correction and prevention. The roots of criminology can be traced back to a movement to reform criminal justice and panel systems more than 200 years ago. I
In a nutshell, criminology is the study of crimes and criminal minds. Being a wide course, it studies a variety of related areas ranging from the characteristics of people who commit crimes, reasons why people commit crimes, effects of crime on individuals and communities, methods of preventing crimes and a lot more.
This probably backup the quest by many to study criminology at the very best universities in Europe.
Where there is civilization, there is crime. It is a global concern, both on a local and international scale. Apparently, academic study of crime has been around for a very long time examining everything from why people commit crimes to how disorder can be prevented in a larger society.
Just as criminology is a sub-group of sociology, criminology itself has several subgroups, including:
Penology: the study of prisons and prison systems.
Bio-criminology: the study of the biological basis of criminal behaviour.
Feminist criminology: the study of women and crime.
Criminalistics: a study of crime detection.
This probably backup the quest by many to study criminology in the very best universities in Europe.
Best Criminology Universities in Europe
Studying a Criminology course will have you exploring why crime occurs and how to prevent it. You'll draw on subject areas such as Sociology, Psychology and Anthropology to further understand the wider contexts of crime and victimization.
Criminologists study crime as an illegal action society punishes through the government's legal system. Criminology theories are primarily sociological or psychological. Below is a list of the best universities to study criminology in Europe.
University of Greenwich
University of Portsmouth
Ulster university
London Metropolitan university
Teeside university
Careers in Criminology: Salary and Job Outlook
Some experts distinguish criminology positions as being more academic than those in criminal justice. Although there seems to be a great degree of overlap between the two fields.
Among the daily tasks of criminologists are collecting and examining evidence, visiting crime scenes, attending autopsies and exploring the psychological aspects of a crime from investigation through conviction and rehabilitation.
The range of positions available to criminologists includes the job with Federal, State and local law enforcement as well as public and private organizations.
Forensic science technicians
Probation and community control officer
Police officer
Corrections officer
Loss prevention manager
Detective/criminal investigator
Private investigator
Insurance fraud investigator
Criminology Degree Entry Requirements
The minimum UCAS tariff points to study Criminology range from 32 points (EE at A-Level; PP at BTEC level) to 152 (A*AA at A-Level; D*DD at BTEC level).
What qualifications do you need to study Criminology?
A Levels
Most universities don't ask for specific A levels
 General studies and critical thinking usually cannot be counted as part of your points total.
BTECs
BTECs are accepted by most universities for a criminology degree. Some will require you to have a BTEC National or Extended Diploma in a related subject but this varies between universities. You'll need a D*DD for the top universities but could find a place on a course with as little as PP.
GCSEs
You'll need to have a minimum of five GCSEs at grade C/4 or higher. Most universities require English and mathematics.
International Baccalaureate
Some Criminology courses will ask that you have a 6, 5, and 5 at Higher Level. Most Criminology courses won't require you to have studied a specific subject but may ask you to have at least either a grade 4 at Higher Level English or a grade 5 at Standard Level English.
Universities don't just assess you on your grades. They'll also take into account your personal statement
and how well you've communicated your passion for the subject and for your chosen career path.
In the same vein, they want to see what you can contribute to university life, so will look favourably on students who've been active members of clubs and societies at college/sixth form.
Conclusion: Best Criminology Universities in Europe
Conclusively, You can study criminology at both undergraduate and postgraduate levels. As an undergraduate, you can study for a BSc or BA depending on the university chosen. There's a little difference between the two as BA may focus more on social subjects and the BSc could be more oriented towards forensic sciences. 
As a graduate, you can study for a master's degree in criminology and after which you can choose to study for a doctorate in the form of a PhD or MPhil.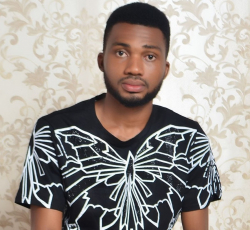 Latest posts by Benjamin Targba
(see all)