What are the requirements for Inter-University transfer in Nigeria?
There may be a point when you desire to transfer to a different university from the one you are currently attending. The process may appear difficult because the majority of Nigerians don't actually consider the crucial how-tos of accomplishing this process.
We shall explain the guidelines and requirements for doing Inter-University Transfer in this article. Undoubtedly, a significant percentage of Nigerian students have wondered if they can transfer from their current university to the next. This information will help a lot.
Several students in the country have sometimes believed that transferring across universities is impossible. What else? There have been many queries and questions.
What rules and standards govern inter-university transfer in Nigeria? Which Universities currently acknowledge transfer to another?
What steps and procedures are involved in inter-university transfer in Nigeria? These are some of the questions posed about moving from one university to the next in Nigeria.
You can feel comfortable that this article will provide all the answers to your questions, so don't get freaked out. The easiest technique to transfer to another university in Nigeria is described in this article.
What You Should Know About Inter-University Transfer
Is it possible to transfer between universities in Nigeria? This is a recurring question on this issue. The answer should be a resounding Yeah.
You should be aware that Inter-University Transfer is currently available in some (if not all) of Nigeria's universities, both public and private. The process is hampered by an applicant who cannot fulfil the transfer conditions.
But, inter-university transfer implies that a student may transfer from one-degree program at a Nigerian university to another degree program at a different approved university that is similar to the one they were enrolled in before.
Take mechanical engineering as an example. A student at Akwa Ibom State University (AKSU) may transfer to Bayero University Kano (BUK) to pursue the same engineering course or any other related program.
If an understudy doesn't fulfil the minimum qualifications to study mechanical engineering there, he or she may choose another subject where the standards are met.
Universities that Accept Inter-University Transfer in Nigeria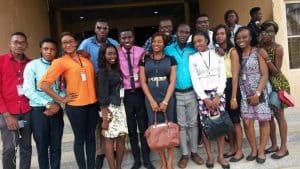 Several universities in Nigeria welcome transfer students from other institutions. Only a few Nigerian universities, at the time of writing, accepted transfers from one university to the next.
The notable institutions that currently participate in inter-university transfer in Nigeria are the ones listed below. These are a few of them:
University of Ilorin, UNILORIN
The Federal University Of Technology, Akure, FUTA
Obafemi Awolowo University, OAU
University of Ibadan, UI
University of Nigeria, Nsukka, UNN
Ladoke Akintola University Of Technology, LAUTECH
Umaru Musa Yar'Adua University, UMYU
And some private universities…
Requirements and Prerequisites for Inter-University Transfer in Nigeria
The recipient institution typically has criteria for how it evaluates incoming transfer students. Every university has its own unique standards and requirements for inter-university transfer.
It is highly recommended that applicants get in touch with the admissions department of their preferred university. In any event, the requirements listed below apply to all necessary intra-university transfers in the country:
The prerequisite for admission to the 200 Level is that all recently admitted students from other schools have a strong cumulative GPA. You can learn about how to calculate your university's CGPA.
Students from other institutions should be ready to move forward with their current course or make plans for a different one that fits the prerequisites.
Candidates must make sure that their UTME requirements meet the departmental and university cut-off marks. There is a UTME cut-off mark for the program for each department.
Guide on How to Process Inter-University Transfer In Nigeria
Let me explain the steps you need to do to transfer to a different university in the nation. Finally, after the conditions are satisfied, you must take the following action to complete the inter-university transfer. You must remember the following actions before you may launch your applications:
1. First and foremost, you must stay in touch with the institution you intend to transfer to. They must endorse you in order for it to happen.
2. The University will hold onto your acceptance until your present institution approves your transfer request. This suggests that you will cease to be a student at that University at that point.
3. Finally, you would then be able to decide whether to submit an application to your chosen university in order to satisfy your desire to get accepted.
N/B: It's vital to keep in mind that if your transfer process to another university doesn't go as planned, you risk not being accepted by the new institution. At that moment, you can submit a freshmen application rather than continuing as an undergraduate, paying little attention to your previous level.
This suggests more specifically that if you are a 300-level student at Akwa Ibom State University (AKSU) and you apply to transfer to the University of Calabar (UNICAL). In the unlikely event that the transfer ultimately fails, you will reapply to AKSU as a student at the 100 Level rather than at your previous 300 Level.
Cost of Inter-University Transfer in Nigeria
How much does the inter-university transfer form cost? The cost of inter-university generally increases from one institution to the next.
Also, there are no set charges and the pricing is subject to fluctuate because it is familiar with Nigerian institutions. The best course of action in this situation is to get in touch with the university to confirm the precise cost of the form and additional fees.
Recommended:
Transfer from Nigeria to UK University
Final Thoughts: Requirements for Inter-University Transfer in Nigeria
Transferring between universities is a wonderful choice for students who may not be happy with their current institution.
Although many people believe that this process is usually difficult, we have made every effort to address problems related to transferring across colleges in Nigeria.
If you have any inquiries on the aforementioned topic, please let us know in the comment section below. We sincerely hope that this article was useful enough to fulfil your new university aspirations!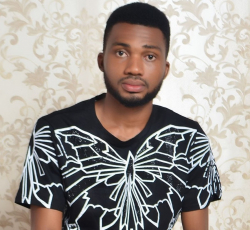 Latest posts by Benjamin Targba
(see all)