Are you aspiring to study in Canada? In this article, You will discover some of the best universities that accept the third class for Masters in Canada.
A master's degree is the first level of graduate study. To apply for a master's degree you usually must already hold an undergraduate degree (a bachelor's degree).
It's been proven over and over again. Getting a college degree of any kind pays off. A Master's degree is a second-cycle academic degree and the first level of graduate study, which means it is after a Bachelor's degree and before a PhD.
A lot of questions have been raised and people have wondered if it is possible to study in Canada even though obtaining a third class in the first degree.
If you have ever panicked and asked yourself "can a third-class do masters in Canada"? Then I am glad to tell you Yes, it's possible.
There are universities in Canada that still offer entry for a master's degree even with third class and I am sure by now you must be licking your lips now.
Why People Prefer Masters Degree in Canada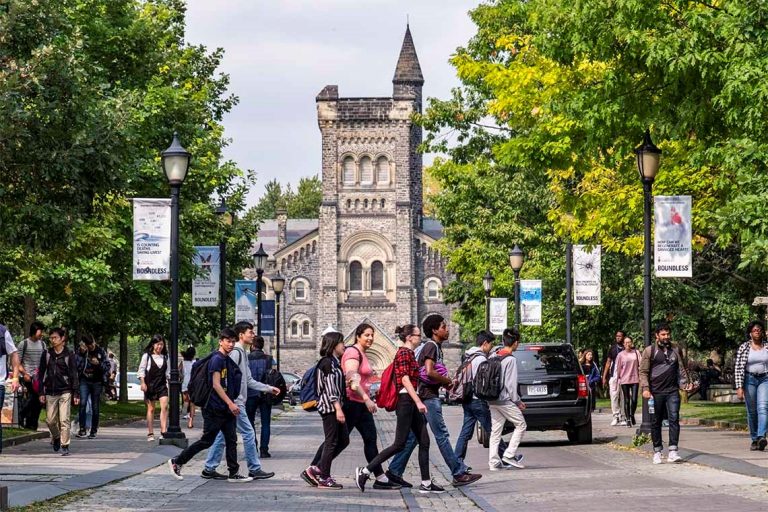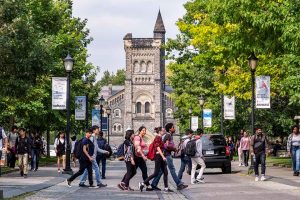 Canada is one country that is the principal focus. Canadian universities are the most preferred for people who wish to obtain a masters degree in their respective fields of study.
Canada offers high-quality, research-oriented education which is recognized worldwide. It is best to say that Canada is safe, secure, healthy, multicultural, and welcoming for international students.
Canada is regarded as one of the best countries to live in. Every year thousands of international students apply to study at Canadian Universities. No wonder many Canadian universities are ranked among the top 100 best universities worldwide.
In Nigeria, some so many graduates strive daily to secure admissions to study abroad in Canada. In most cases, people who can not afford the tuition fee and cost to live and study in Canada often secure scholarships that make it more convenient for them to have a seamless Masters degree study.
Before opting to study in Canada you first of all need to understand how the Canadian university grading system works.
Read Also: Universities in the UK that Accept Third Class for Masters Programme
Undergraduate Degree Grading System in Canada
The Canadian university grading system is not like the one we have in Nigeria, it is region-dependent.
The Canadian grading systems operate with the combination of percentages, GPAs (Grade Point Average), and letter grades. This could leave you wondering as to what grade you fall in.
To get admission into a masters program in Canada, you need to have a minimum grade of 60% or standing of Second Class (Upper Division) in your undergraduate.
Then how do you know you've made a 60%? You can study this guide below to calculate your CGPA.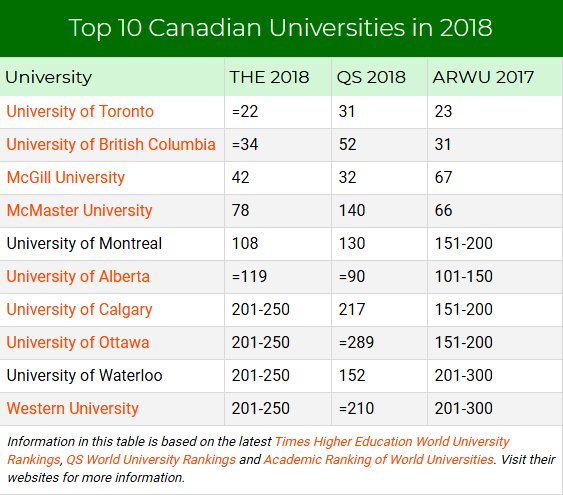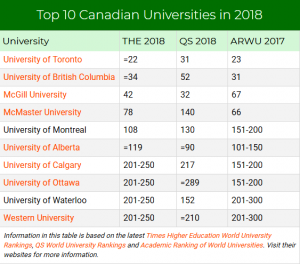 | | |
| --- | --- |
| UM Scale | Grading Scale |
| A+ | 85-100% (First Class) |
| A | 70-84% (First Class) |
| B+ | 65-69% (Second Class, Upper Division) |
| B | 60-64% (Second Class, Upper Division) |
| C+ | 55-59% (Second Class, Lower Division) |
| C | 50-54% (Second Class, Lower Division) |
| D | 45-49% (Pass) |
| F | 0-44% (Fail) |
Some universities may allow 40-44% as a Pass Class. Such a score would be equivalent to a D grade.
As earlier mentioned, some universities in Canada use the 4.0 or 4.5 grading scale. However, we'll show you how to convert from one grading scale to the other.
To convert from a 4.0 scale to a 4.5 scale, first, calculate the GPA on a 4.0 scale, and then convert to a 4.5 scale for the International Graduate Student Entrance Scholarship (IGSES) and International Graduate Student Scholarship (IGSS) using the following calculation:
Calculated GPA
 =
x
4.0
4.5
Can I Do Masters With A Second Class Lower / Third Class Degree in Canada?
Coming Back to the big question, can one do masters with a second class lower, third class, or even pass degree in Canada? Well, the answer is simply NO, there is no magic for it but,
To be eligible for masters in Canada, you must have obtained a good first degree with at least a second class upper (2.1) in your field of study. However, with your second class lower degree (2.2) most Canadian universities will require you to do a PGD before you start your masters program.
It is impossible to gain admission into a masters program at a Canadian university with an aggregate score below 60%. Canadian universities focus a lot more on academics than competitive exams like GRE.
Having understood that there are no universities that accept a third class for masters in Canada, let us look at the general requirements for masters degree in Canada
Requirements For Masters Degree in Canada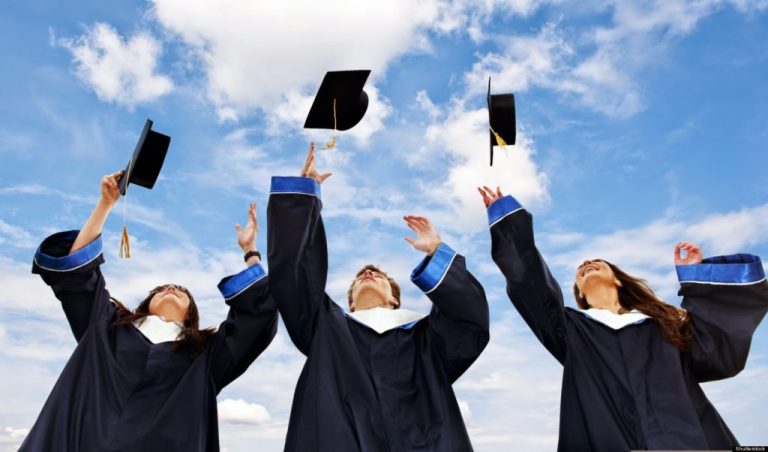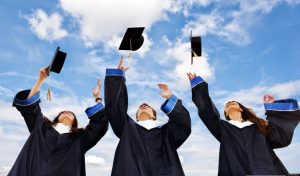 Before considering doing your masters in Canada, you need to ensure that you meet the entry admission requirements. Postgraduate admissions guidelines vary by course and university but are very flexible. Below are common entry requirements for a Masters in Canada.
1. Undergraduate Degree in A Relevant Study
For freshers, you are expected to have a minimum GPA (often a 3.0/4.0 or its international equivalent) for your undergraduate degree. Depending on your subject area, you may be asked to provide a graduate entry test score such as a Graduate Management Admission Test (GMAT) or Graduate Record Examination (GRE).
2. Language Proficiency
You need to acquire effective verbal communicating skills in the English language. If English isn't your first language, you'll need to display a certain ability level, usually through a language test such as TOEFL or IELTS. Similar requirements will apply in French if you apply for a bilingual programme or a course delivered entirely in French.
3. Relevant Professional Experience
Some postgraduate programmes may require you to have some professional experience (this is usually the case for PGCEs and Masters in Social Work)
4. Entrance Examination
Entrance exams are only required in certain subject areas and qualifications, including some MBAs
How To Apply For Masters in Canada With A Second Class Degree?
The application process for masters degree in Canada is seamless and is similar to that of other countries. below are essential things to submit as part of your application:
A signed application form, which is often submitted online
A certified copy of your relevant qualifications and transcripts
Proof of English and/or French proficiency, depending on the programme that you are applying for and the province.
Curriculum vitae (CV)

References or recommendation letters
Letter of motivation or personal statement
For international students who've completed post-secondary education outside of Canada, you might have to undergo an assessment and evaluation to determine the Canadian equivalent of your qualification and to verify the academic document that you've submitted.
To process this, you'll have to pay an international credential evaluation fee unless you already have a third-party international credential evaluation report.
Your application will generally be assessed by a central office to ensure you meet all the minimum entry requirements. It is then sent to the faculty/school, which will assess the academic quality and suitability of your application for your programme of choice.
If you're successful, you'll receive a letter of admission, which you'll need to be able to apply for a visa or scholarship (if relevant) and to complete your enrolment before registration.
Universities in Canada To Apply for Masters Degree Program
If you are looking for the best universities in Canada for masters degree, then consider the universities below.
Please note that this is not an exclusive list of universities in Canada. As earlier mentioned, Canadian universities only accept a 2.1 degree, equivalent to 60% for a masters program. However, if your application is considered, you'll have to do a PGD before switchings to your MSc program.
1. University Of Waterloo, Ontario
2. University Of Toronto, Ontario
3. McGill University, Montreal, Quebec
4. Simon Fraser University, Burnbay, B.C.
5. Carleton University, Ottawa, Ontario
6. Universite DE Montreal, Quebec
7. Queens University, Kingston, Ontario
8. University Of British Columbia, Vancouver, BC
9. Concordia University, Montreal, Quebec
10. University Of Alberta, Edmonton, Alberta
11. University Of Victoria, B.C.
12. York University
13. University Of Calgary, Alberta
14. University Of Sakatchewan
15. Ecole Polytechnique, Montreal
16. University Of Western Ontario
17. McMaster University
18. Universite DU Quebec
19.University Of Windsor
Do understand that your chances of getting admitted depend on so many factors including, your preferred course, the university, the strength of your personal statement, your reference letter and others.
HND top-up degree in Canadian universities, allows Higher National Diploma (HND) graduates to 'top-up' their education and obtain a bachelor's degree from a Canadian university or college.
In Canada, HND certificate holders with related Higher National Diploma (HND) can expect to complete the necessary courses within two to three academic years and be granted a bachelor's degree upon achieving satisfactory grades.
For example, if you have an HND in Civil Engineering from outside Canada, most Canadian universities will give you admission into the 2nd or 3rd-year bachelors programs in an engineering program. The decision as to whether you'll start in the second or third year depends on the number of transfer credits that is accepted from your previous HND degree.
As you may have noticed, the numbers of years it takes to "top up" degree in Canada is significantly longer than compared to the United Kingdom (UK).
In the UK, an HND graduate can "top up" their degree and gain a bachelors degree from a University in one (1) academic year. This makes Canada not to be a popular destination for international students who want to convert their HND to BSc in Canada.
Can A HND Holder apply For A Masters Degree in Canada?
An HND holder can certainly apply for a masters degree in Canada. However, it is not likely that the student will be offered admission directly into a masters program in Canada if the student has only an HND certificate.
Canada is a popular destination for international students looking to pursue a masters program. Due to the high demand, most Canadian universities reserve spots in their masters program for students with a least a second class upper (2:1) or better, bachelors degree and not HND.
On the other hand, if the student has an HND and also a Post-HND degree, it increases the chances that the student will be offered admission into a masters program in Canada.
Check out;
Jobs in Cyprus for International Students
Current WAEC Grading System in Nigeria
How To Become A Neurosurgeon in Nigeria
Conclusion: Universities That Accept Third Class For Masters in Canada
In conclusion, studying in Canada is indeed a dream come true and for those who have already secured a spot to study in Canada in whatever degree of field of study, I wish to say congratulations.
If you found this article on universities that accept third class for masters in Canada insightful, kindly like, comment and share.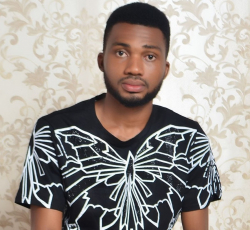 Latest posts by Benjamin Targba
(see all)