In This Post, We are going to provide you with First class Information about the Full Meaning and Importance of NYSC in Nigeria.
NYSC is one of the most discussed topics by fresh graduates of Universities and other Tertiary institutions in Nigeria. Students studying under Universities and those doing High National Diploma (HND) programs in Nigerian Polytechnics will have to undergo this compulsory activity known as the NYSC before they can be released to look for jobs in the Labor Market.
Full Meaning Of NYSC
NYSC stands for National Youth Service Corps.
Who is The Founder Of National Youth Service Corps (NYSC) in Nigeria?
The NYSC (National Youth Service Corps) was founded in 1973 by General Yakubu Gowon. It was established under decree No. 24 on the 22nd of May, 1973 with the aim and purpose of reconstructing and reuniting Nigeria. Graduates or participants of the NYSC program are called Corps members, Youth Corpers or Corpers.
The program only allows those who are less than 30 years of age at the time of graduation to serve.
Importance of NYSC in Nigeria
The NYSC program was expected to train the youths who are future leaders of the country. The active participation of particular youth categories in the scheme is an important step towards future changes.
We believe Nigerians who go through the program would be provided with good guidance, leadership skills at the places of assignment and orientation according to the needs of the whole of Nigeria.
Corpers are usually sent to distant cities far from their hometown thereby helping them connect with other cultures, learn about peoples tribal background, religion and how to interact, it also enables them to get closer to other ethnic groups Nigerians.
In conclusion, a lot of serving corp members can find their love life, get married and have kids while for others they can explore different parts of Nigeria, make friends that will eventually turn out to business partners.
As a graduate, I have not gone for the NYSC program as of the time of writing this article and because I have only travelled out of my state once so I hope the NYSC service year will serve as a big opportunity for me to travel out of my state, engage with people and learn more about Nigerians staying at different states across the Nation
Objectives of the National Youth Service Corps
Below are the Objectives of the NYSC program
The program is aimed at helping young educated Nigerians learn to value, respect different ethnic groups, and appreciate different cultures within the country.
To enable Nigerian youths to acquire the spirit of self dependency by encouraging them to develop skills that will make them self employed
It is also aimed at developing common relationships among the Nigerian youths and promote national unity and integration
To remove prejudices, eliminate ignorance and confirm at first hand the many similarities among Nigerians of all ethnic group
Lastly, To enable Nigerian youths to acquire the spirit of self-reliance by encouraging them to develop skills for self-employment and make them entrepreneurs without having to rely on the government for jobs
NYSC Anthem And Motto
In this Paragraph, we are going to learn about the NYSC anthem and Motto.
The national NYSC Anthem is sung at During NYSC gatherings such as Orientation Camps it consists of three stanzas, However, the first stanza is the most preferred among the three.
First Stanza
Youths obey the clarion call
Let us lift our nation high
Under the sun or in the rain
With dedication and selflessness
Nigeria is ours, Nigeria we serve.
Second Stanza
Members, take the great salute
Put the Nation first in all
With service and humility
NYSC for the noble youths
Make Nigeria a great nation.
Third Stanza
Far and near we come to serve
And to build our fatherland
With oneness and loyalty
NYSC for unity
Hail Nigeria, our great nation.
The NYSC Motto is "Service And Humanity"
NYSC Exemption Certificate
The NYSC Service year is a compulsory year for all Nigerian graduates notwithstanding if you are a Nigerian or not. However, situations and cases may arise that will make you exempted from the service year, then you will be given an exemption certificate disqualifying him from serving.
The NYSC exemption certificate is issued to those who, by law, may not partake in the NYSC service year.
NYSC Exclusion Letter
As similar as it may seem the NYSC Exclusion Letter is quite different from that of Exemption
Below are reasons you could be excluded from the NYSC service year,
If you are above 30 Years of Age
Those who have served in the armed forces such as police, SSS, for more than nine months
If you have received a National Award of Honor
Graduates of Part-time programs, sandwich
Checkout: Cheapest Private Universities in Nigeria
Full Meaning of POP in NYSC
In NYSC POP stands for Passing out Parade.
Full Meaning of CDS in NYSC
CDS Stands for Community Development Scheme.
Problems of NYSC in Nigeria
Nigeria is still a developing country therefore, all sectors including that of Education has not been properly developed and so the NYSC has its own drawbacks and challenges in Nigeria.
The one year service is not always a bed of roses or an easy-going year because a lot of corp members are saddled with a lot of challenges during this period. These challenges have raised argument and some people called out the attention of the government that the NYSC should be scrapped.
Below are the common Problems of NYSC in Nigeria
Insecurity
Problems of preferential posting
Inadequate Payment of Corps Allowances
Corps Assigned to Unfavorable environments
Checkout;
Top 10 Best Universities To Study Neurosurgery in Nigeria
States with Best NYSC orientation camp in Nigeria
Conclusion: Full Meaning, Importance And History of NYSC in Nigeria
In conclusion, The importance of NYSC can not be overlooked despite its challenges it still remains an important program that has helped graduates in Understanding the culture and imbibed in them the skills to associate with people in different parts of Nigeria.
We hope this article has provided you with valuable information about the Full meaning, Importance, Goals and everything about the NYSC in Nigeria.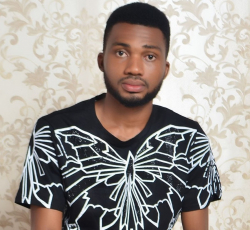 Latest posts by Benjamin Targba
(see all)