Are you aspiring to study Neurosurgery in Nigeria to become a Neurosurgeon and join the league of Medical Specialists?. In this article, you will discover the best Universities to study Neurosurgery in Nigeria.
What is Neurosurgery?
Neurosurgery deals with the nervous system. It is the medical specialty concerned with the diagnosis and treatment of patients with injury or disorders of the brain, spinal cord, spinal column, and peripheral nerves within all parts of the body.
Neurology is a branch of medicine that deals with disorders of the nervous system. In Addition, Neurology deals with the diagnosis and treatment of conditions and diseases involving the central and peripheral nervous system.

A Neurosurgeon is a skilled person and specializes in the diagnosis and treatments of all diseases and disorders of the Nervous system.
While Neurologists are people who diagnose and treat diseases and conditions of the brain and nervous system. However, they do not perform surgery, only Neurosurgeons are capable of performing surgery.
Universities to Study Neurosurgery in Nigeria
Just like Medicine and Surgery, Neurosurgery is a very competitive course to study in Nigerian Universities.
It is important that when applying for Neurosurgery you should ensure to meet up all the requirements.
Below are Top 10 Universities to study Neurosurgery in Nigeria.
1. Abia State University, Uturu
Abia State University is among the best state universities in Nigeria and most importantly, University has been approved by the NUC because it has all the medical facilities necessary for the studying of Medicine and surgery as well as Neurosurgery.
2. Ahmadu Bello University, Zaria
Even though Amadu Bello University is an Old university, it still makes the list of Universities that offer Neurosurgery in Nigeria.
Due to their good equipt facilities and highly trained medical personnel, ABU is the best place to study Neurosurgery and other related science medical courses.
3. Afe Babalola University, Ado-Ekiti
The University is a private Owned University, It was founded by a Lawyer and is located in Ekiti State.
Afe Babalola University is approved by the Nigerian University Commission (NUC). They are known for performing complicated surgeries like that of the brain and spinal cord.
Hence the University is outstanding with well-trained medical personnel and available facilities for proper teaching and learning of Neurosurgery. Afe Babalola University also offers other professionals like Aeronautical engineering in Nigeria
4. University Of Ibadan (UI)
The University of Ibadan is the only University in Nigeria that claims to have the electron microscope mounted in its laboratory.
Together with Medical staff and teachers, it is evident that the University of Ibadan is among the top-ranking universities that offer Neurosurgery in Nigeria.
5. University of Benin (UNIBEN)
The University of Benin is renowned and among the most rated Universities in Nigeria. They are accredited by NUC and have all it takes to offer Neurosurgery.
6. Lagos State University, Ojo (LASU)
Lagos State University is located in Lagos state Nigeria, with their good equipt medical facilities makes them specialize in the field of Medicine as well as Cardiology.
7. University of Ilorin (UNILORIN)
The University of Illorin is located in Kwara State, They are accredited and approved by NUC, The University is the best in Kwara State in terms of medicine and surgery. They also make the list of universities that offer Neuroseugery in Nigeria.
8. University of Port-Harcourt (UNIPORT)
UNIPORT located in Port-Harcourt, the capital city of Rivers State. They have a well-furnished Teaching hospital with Medical facilities that makes them the best in medicine and surgery.
9. University of Maiduguri (UNIMAID)
UNIMAID is a Federal University founded in 1973 in Borno State. Over the years UNIMAID has proven to be one among the best universities in Nigeria with Good Infrastructure and clean environment to study Medicine and surgery.
Besides, the University teaching hospital is very big and has the capacity to handle complicated Surgeries.
10. University of Calabar (UNICAL)
UNICAL is located in Calabar, (Cross River State), which is one among the cleanest cities in Nigeria. With a serene and beautiful Environment, University of Calabar has proven to be an ideal place to study Medicine and Neurosurgery.
In Addition, there are 10 Faculties and 3 institutes in UNICAL
Other Universities that Offer Neurosurgery in Nigeria are:
University of Lagos (UNILAG)
Bowen University, Iwo
Benue State University, Makurdi
Delta State University, Abraka (DELSU)
Gregory University, Uturu
University of Uyo
Enugu State University of Science and Technology, Enugu (ESUT)
Gombe State University, Gombe
Ebonyi State University, Abakaliki
Usumanu Danfodiyo University (UDUSOK)
Osun State University Osogbo (UNIOSUN)
University of Nigeria, Nsukka (UNN)
Nnamdi Azikiwe University, Awka (UNIZIK)
Checkout: Accredited Medical Schools to Study Medicine in Nigeria
How Much Do Neurosurgeons Earn in Nigeria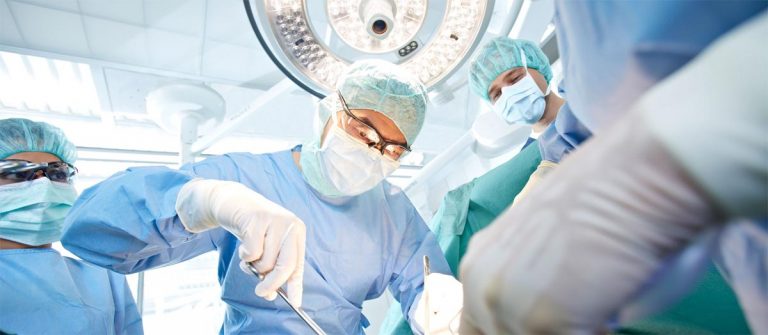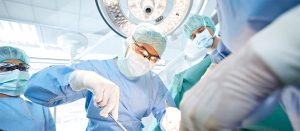 A Neurosurgeon in Nigeria typically earns around 973,000 NGN monthly. Salaries range from 328,000 NGN (lowest average) to 1,510,000 NGN (highest average, the actual maximum salary is higher).
This is the average monthly salary and includes housing, transport, and other benefits. However, salaries may vary depending on different surgery careers.
Checkout: Cheapest Private Universities in Nigeria
Requirements / Qualifications For Neurosurgeons in Nigeria
Becoming a Neurosurgeon in Nigeria is not indomie and egg.
Before you study to become a Neurosurgeon you must have completed a degree in medicine and have obtained an MBBS or any equivalent qualification.
Nevertheless, Neurosurgeon is a complex course to study and so it requires highly specialized individuals, before you become a Neurosurgeon you must ensure to cultivate the following skills
A highly specialized skill of Manual dexterity
good hand-eye coordination, excellent vision and visuospatial awareness
a blend of confidence and caution
good organizational ability and excellent communication skills
physical stamina to cope with long hours and the demanding nature of the work
emotional strength in order to manage very sick patients
the ability to lead and manage a team effectively
able to embrace change and constantly developing technologies
a strong interest in anatomy and physiology
How Many Hours A Week Do Neurosurgeon Work?
Neurosurgeons work an average of 61 hours per week on professional activities (excluding on-call). Much of this time (34 hours per week) is devoted to direct patient care, with or without a teaching component.
Conclusion: Universities to Study Neurosurgery in Nigeria
In Conclusion, Neurosurgery is one of the most marketable and Top ranked courses to study, It falls under the faculty of Medicine And Surgery and it deals with the diagnoses and treatment of disease.
Those who are Neurosurgeons earn almost a million in one month (though depending on the carrier, but it is worth it).
Should you Study Neurosurgery in Nigeria? I strongly say Yes!!!!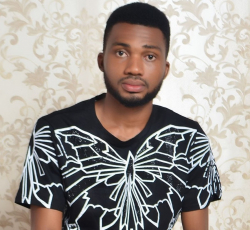 Latest posts by Benjamin Targba
(see all)