In this article, you will discover some of the Top Exporting companies in Nigeria.
In 2019, Nigeria ranked 47 exporters in the world with a total of $63.8B. A significant amount for a country that is struggling to have a suitable footprint in Africa and beyond. Nigeria's major exports are in agriculture, oil and gas and mineral resources.
The country significant exports are Cashew nuts, fermented Cocoa Beans, Superior quality raw cocoa beans, Other Frozen shrimps and prawns, Ginger and Natural Cocoa butter, ginger and agro-foods.
In this guide, exporting companies are divided into two;
Agricultural
Oil exporting companies
Agricultural companies mainly export raw agricultural materials or refined products. For instance, groundout oil or beverages made from cocoa.
Oil companies extract crude oil to be refined into different products. They export the finished products or sometimes the crude oil itself.
Top Agricultural Exporting Companies in Nigeria
These are the leading agricultural companies you can find in Nigeria. Note they are not in a specific order.
1. Starlink Global & Ideal Ltd
Starlink's strategy has been to focus exclusively on its' core competence which is the marketing of agricultural produce, mainly Cocoa beans & Cashew nuts targeting the top end of Local & International markets.
They are located in every cocoa producing area in Nigeria, giving a niche among other competitors.
In addition, They have an all-around yearly supply of high-quality cocoa in respective seasons or weather with an annual tonnage of 20,000 – 25,000 tons of cocoa, of which 15,000 – 17,000 tons is the main crop.
2. Cue Export Limited
Cue Exports Limited is a registered Exporter with Nigerian Export Promotion Council (NEPC) and a certified member of the NIGERIA – CHINA BUSINESS COUNCIL, also (ANE) Association of Nigerian Exporters, Rivers State Branch.
Its no longer news that Cue Export Limited is one of the most reliable Export Trade Marketing companies (EMC) with excellent experience in the trade of foodstuff, Agricultural and non-Agro/Minerals commodities such as hardwood charcoal, cassava chips, achi, melon seed(egusi), ogbono, bitter kola, yam, garri, crayfish, smoked fish, ginger, chilli pepper, sesame seed, palm oil; dried vegetables:- ukazi, utazi, bitter leaves; various products also available on request, all at affordable.
3. A3 Exim Company
A3 Exim Company is striving o become the leading and most reputable agricultural export business in Africa. They believe building a long term relationship with companies is their priority.
The company founded in the year 2015, A3 Exim Company Nigeria Limited, was built to solve the problem importers faced in sourcing quality products, including the best range of agro seeds, spices, nuts, minerals and energies.
They are major suppliers and exporters of products like; ginger, tiger nuts, soybeans, groundnuts, gum arabic and muscovite mica.
4.  Ecopatinum International LTD
Ecoplatinum International Ltd has become a primary indigenous dealer in top quality agro-allied products in Nigeria, enjoying a fine reputation through continually delivering excellence.
For many years Nigeria's vast array of rich Agricultural produce was not fully optimised and tapped into. The company ensures standard procurement procedures in a timely manner.
EcoPlatinum interacts with buyers by bridging this supply gap, and sourcing products from local farmers/suppliers at a very competitive price.
5. Drupe Resources Concept Limited
Drupe engages in farming and trading agricultural products, agro-allied services and biofuel production.
The company is a leading Agro Business, Trade and Export Company based in Lagos, Nigeria. They have vast experience in the field of Agriculture, dealing in the international and local market.
One interesting fact about Drupe Resources Concept Limited is they are highly committed to their customers and strive for the best satisfaction.
Conclusively, they are a member of the Nigeria Export Promotion Council (NEPC). They are positioned to export quality agricultural produce from Nigeria to other parts of the world, where they will be processed into finished products in the Foods and Manufacturing sectors.
6. FoodPro
The FoodPro company is specialized in buying, processing and trading high-quality cashew kernels for wholesale and retail customers around the world.
FoodPro is the drive to build a sustainable world-class company. They make agri-products of the highest quality that meet our customer's needs around the world. This is made possible through a skilled workforce with years of experience in manufacturing superb food products.
The company adds value to society by creating employment and business opportunities for rural Nigerian men and women.
7. Sikodris
Sikodris specialized agro suppliers, with an aim to fulfil clients' different choices. They are offering superior quality in the export of both dry-split and fresh ginger, honey, charcoal and cashew nuts.
The company offers ICT solutions for greater operational efficiency, productivity gains and cost savings for each of their clients
Top Oil Exporting  Companies In Nigeria
The following listed are the top oil companies in Nigeria.
8. Oando PLC
Oando PLC is one of Africa's leading energy solutions providers with a proud heritage. It has a primary listing on the Nigeria Stock Exchange.
The company exports a large barrel of crude oil every year.
9. Shell
Shell is an integrated energy company that aims to meet the world's growing demand for energy in ways that are economically, environmentally and socially responsible.
Their strategy seeks to reinforce their position as a leader in the oil and gas industry while helping to meet global energy demand in a responsible way. Safety and environmental and social responsibility are at the heart of our activities.
10. NNPC
NNPC is a government-owned oil exploration company. It engages in the sales of oil and gas for the Nigerian government. The Corporation is given powers and operational interests in refining, petrochemicals and products transportation as well as marketing.
11. Globexia
Globexia aims to execute oil and non-oil commodity exports at the best quality and price for every qualified buyer.
They ensure transactions are not just safe for both clients and organisations but help build and sustain very long-term rewarding relationships with clients and partners.
Lastly, they have years of experience working in the oil and non-oil sector of Nigeria and aim to serve clients.
12. Chevron
Chevron is one largest and leading oil-producing and exporting companies in Nigeria. They export gas and liquified petroleum gas with a capacity of 5800 barrels per day.
13. ExxonMobil
ExxonMobil is also a leading oil and gas exporter in Nigeria. The company founded 66 years ago continues to provide local and international petroleum needs from the shores of Nigeria. They export millions of barrels every year.
List of Cashew Exporters in Nigeria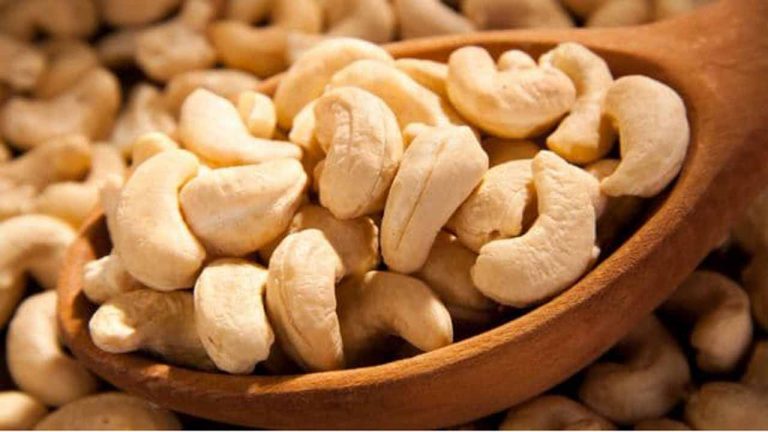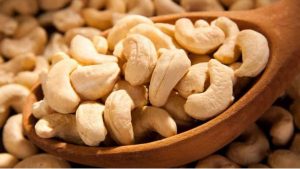 Cashew exporters in Nigeria include
Olam Nigeria Limited
De Big Rich Concept
Dynamic Sea Logistics International Ltd
Globexia Limited
Victor Oliver Agro-Allied Nigeria Ltd
Anugboba Nigeria Ltd
Balinga Enterprises Nigeria Ltd
Colossus Investments Ltd
Luli Logistics Nig Ltd
Olafive International Resources
List of Ginger Exporters in Nigeria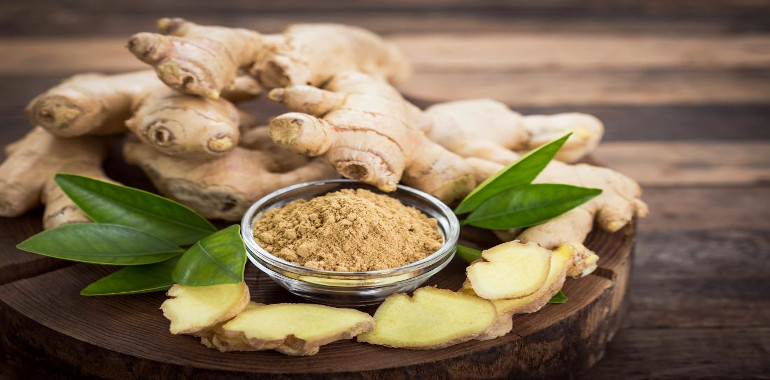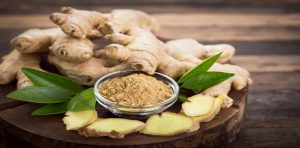 Below is a list of some good ginger exporters in Nigeria
Sikodris Nigeria Limited
Cardville Limited
Globexia Limited
Abraj Contracting Ltd
Bbagoo Global Resources
Bninac Express Services Ltd
Dara Manihot Ind & Farms Ltd
Delferia Company Ltd
Geekays Imports And Exports Ltd
Hamadeen Global Resources
Read Also: Top Electrical Engineering Companies in Nigeria
Conclusion: Top Exporting Companies In Nigeria
In conclusion; These exporting companies helps to export Nigerian home-based products to other foreign companies as a means for foreign exchange which also helps generate revenue for the country.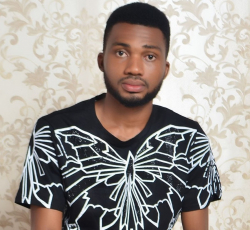 Latest posts by Benjamin Targba
(see all)